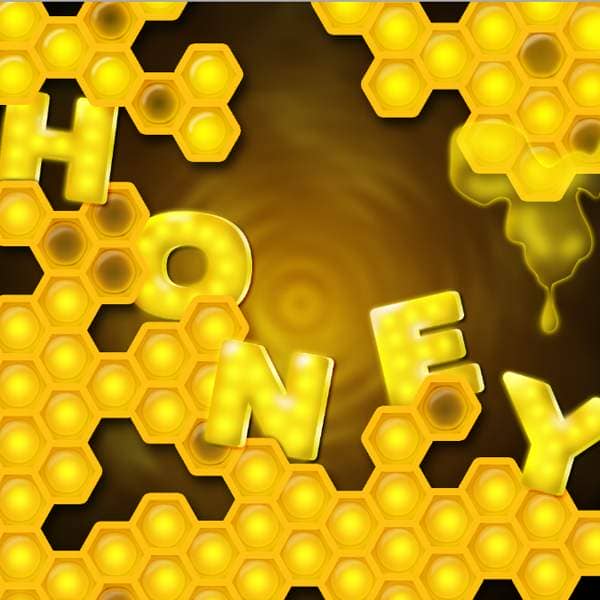 ---
Step 54
You may have to get out your smudge tool to smooth it out a bit more (67px soft round brush, Strength: 36%)
---
Step 55
Lets take it a step further, grab your paint brush again (8px soft #FFFFFF) and paint in some more highlights
---
---
Step 56
Grab your smudge tool and soften the lines. Change this layer Opacity to 26%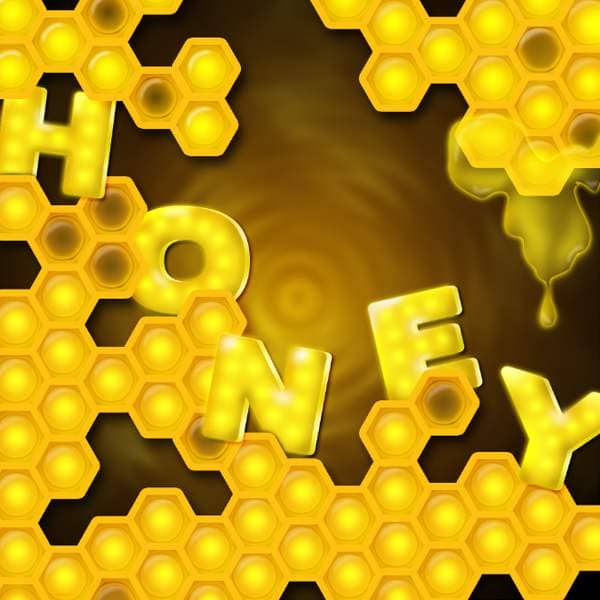 ---
Step 57
Now we will darken some areas. With your Paint brush tool (#987b02 soft brush) add in some dark areas.
---
Step 58
Change this layer to Multiply with an Opacity of 22%
---
Step 59
Go on to your other drips and add these same settings.
---
Step 60 Honey Bee
Find yourself a free stock photo of a honeybee and add it to your image.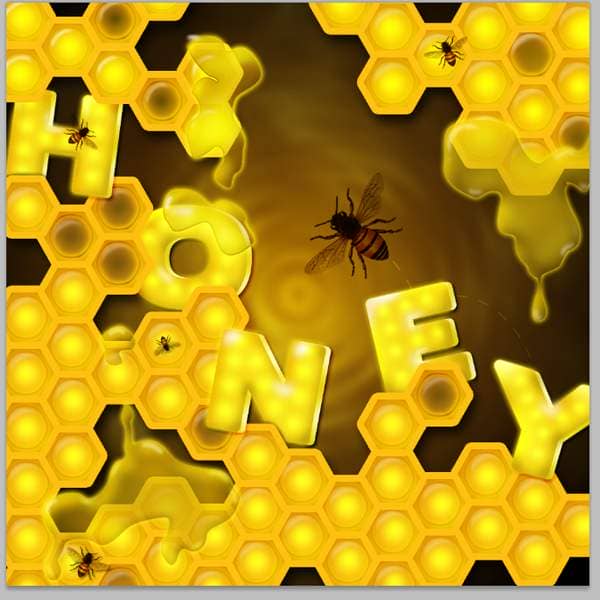 ---
Step 61 Shadow
Create a New layer, now make sure that this layer is all the way at the top. Grab a soft round brush a fairly large size 236px and paint black #000000 around the edges
---
Step 62
Change this layer Opacity to 50%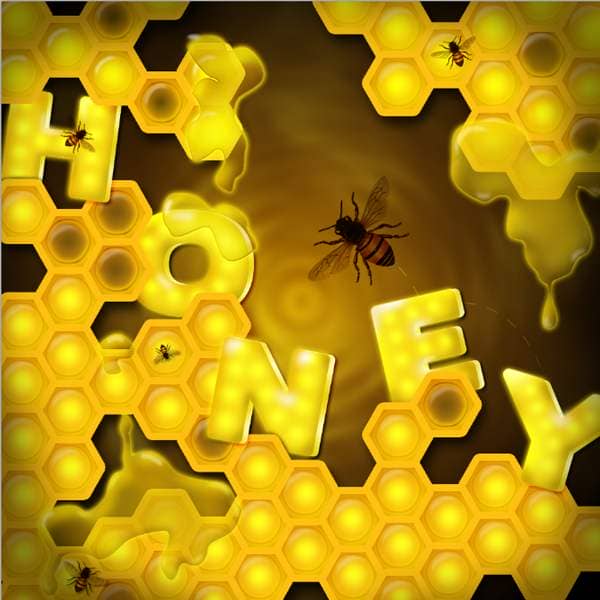 ---
Final Results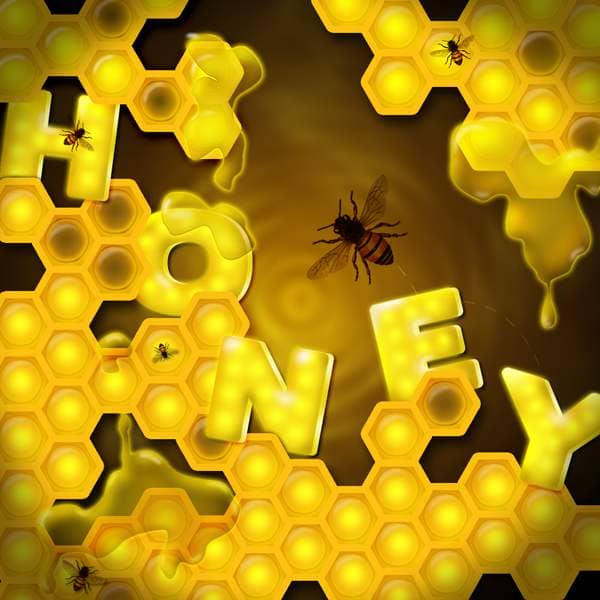 ---
Authors Comment