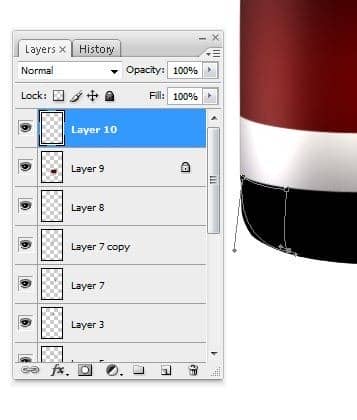 ---
Step 82
Right click on our path and click on "Make Selection". Use these settings: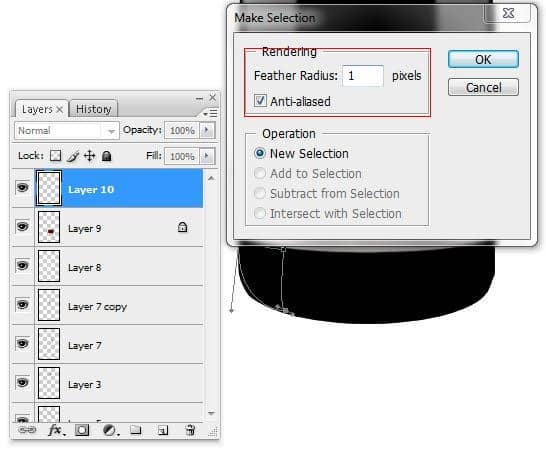 ---
Step 83
Decrease the opacity of Layer 10 to approximately 25%.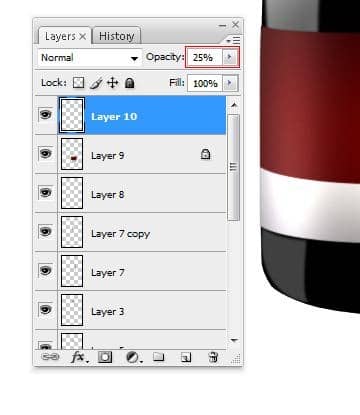 ---
Step 84
Load the selection by holding down the Ctrl key and mouse-clicking on the thumbnail of Layer 10. Make a new layer (Ctrl+Shift+N, or Layer > New > Layer).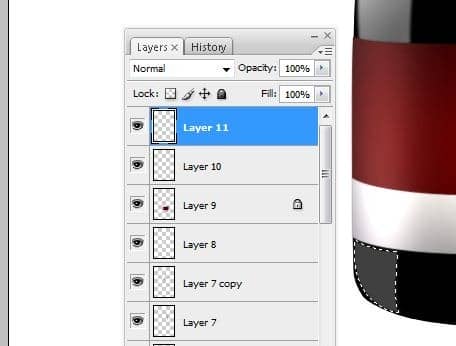 ---
Step 85
Use the Brush Tool (B key) with white color and brush in our selection.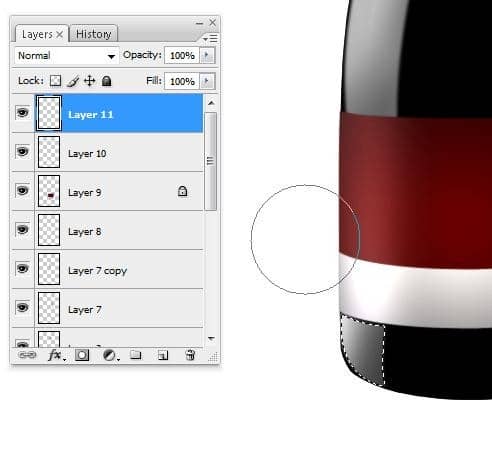 ---
Step 86
Select Layer 10 & Layer 11. Right click and click on "Merge Layers".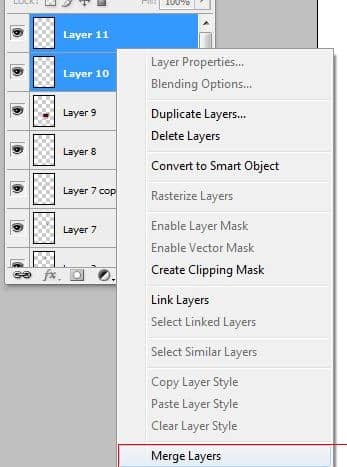 ---
Step 87
Select the base layer (the layer called "bottle") and make the corners of the bottle round.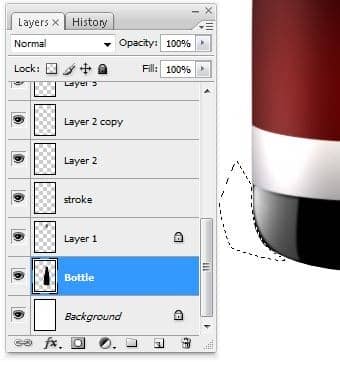 ---
Step 88
Duplicate the Layer created in Step 86: select it > right click on it > click on "duplicate layer" > use the Flip Horizontal technique to place the layer on the right of the bottle.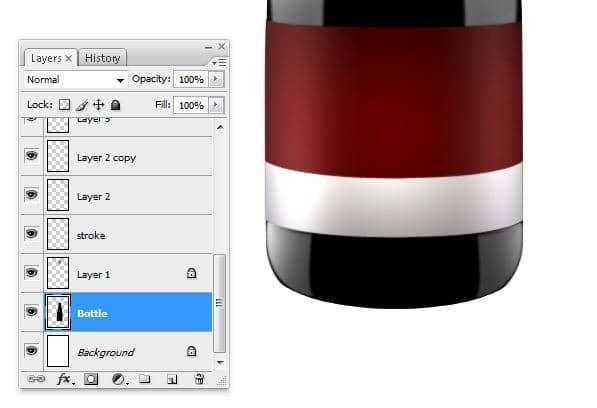 ---
Final Results
---
---