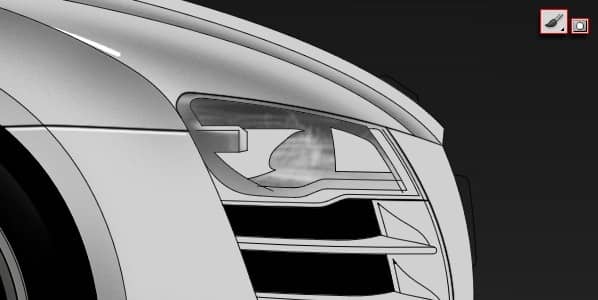 ---
Step 25 - Head Light 3
Add some scribbles as before.
---
Step 26 - Head Light 4
Add some more dark. Keep applying and using layer mask until you get a desired look.
---
Step 27 - Front Blades
Fill in the blades underneath the headlamp.
---
Step 28 - Front Blade Highlights
Use a combination of white brush and layer mask to give the blades some highlights.
---
Step 29 - Carbon Fibre
Select the image above and save it in your working directory.
Open it in Photoshop. Select all then go to Edit>Define Pattern
---
Step 30 - Carbon Fibre Side Blades
Select the side blades then right click > Fill > Pattern and navigate to the pattern created in the previous step.
---
Step 31 - Finishing Touches
I've added a white gradient to the glass and duplicated the lines layer and inverted it to get shutline highlights.
---
Final Results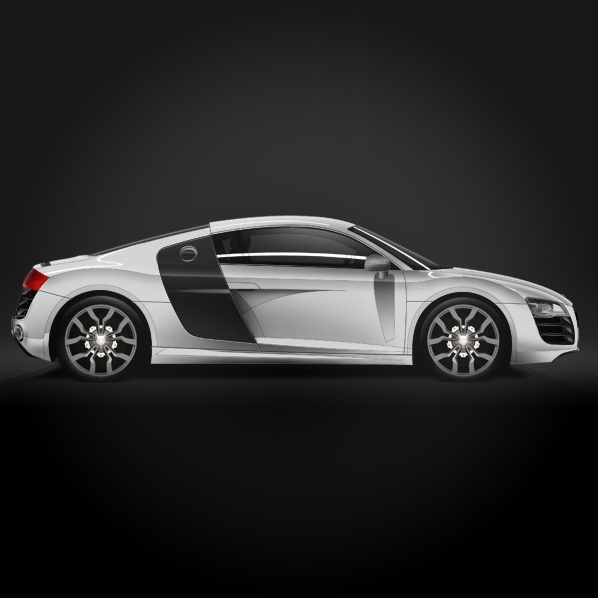 ---