Add a Curves adjustment layer to darken the left of the canvas. Paint on the right to keep its lightness and make a nice contrast for the scene.
Create a Selective Color adjustment layer to change the color of the creature to be more yellow a little.
Make a Color Lookup adjustment layer and select Crisp_Warm.look. Lower the opacity of this layer to 20%.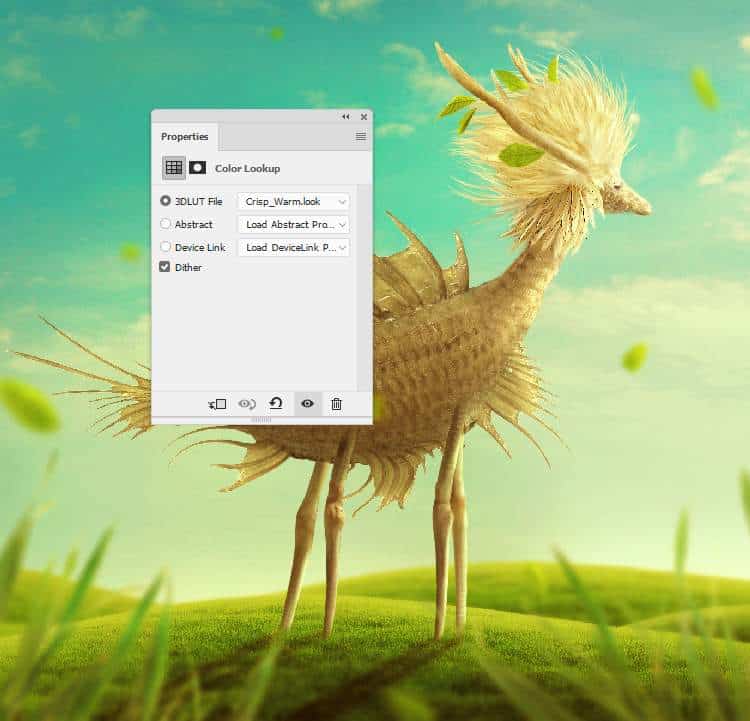 Final Result
Download the PSD
Creature Tutorial.zip