If the effect doesn't look the way you like it, you can scale the effect by going to Layer > Layer Style > Scale Effects.
Here's what our image looks like so far.
Step 17
Add a splatter to the bottom using the same technique we used to create the drip. To do this, create a new layer then draw the splatter with the Pen tool. Right-click on the path then choose Make Selection. Fill the selection with a brown color. Complete it by copying the layer style from another layer and pasting it into the layer with the splatter (Layer > Layer Style > Copy/Paste Layer Style).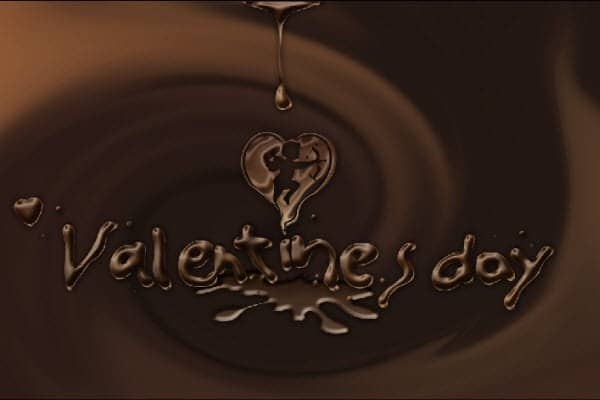 Step 18
To complete the image, draw in a few more drips using the same technique you used to create the first drip. Place the image of the cherries and you're done!
Final Results
Don't forget to experiment with the colors! You can add Hue/Saturation adjustment layer (Layer > New Adjustment Layer > Hue/Saturation) to adjust the colors. Place this layer above the background layer.
Download the PSD
Authors Comment