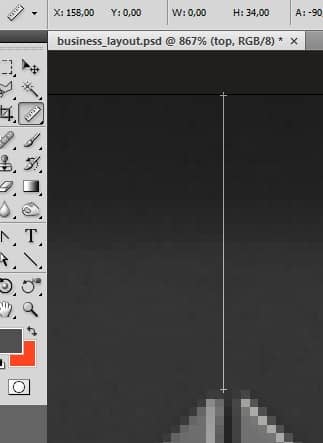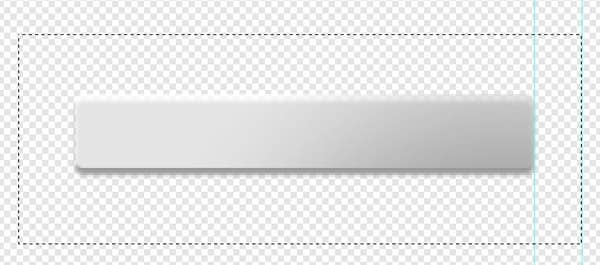 Here, grab this code for the search form and search icon.
---
Step 16 - Coding Main Menu
Let's start with some div-wrappers in html along with code for menu (unorganised list) and call to action button.


As you can see, in the a tag (whole button) there is a span tag which we will use to change the font of '2011' from Arial (inherited from html property in css) to Georgia. Ok, so let's go to cut some images out of psd file. We will need a whole menu shape, two backgrounds for menu items and a background for call to action button. I checked in psd that our menu is 49 pixels high- measure distance between two guides. Here are the elements that you have to cut out.
Remember that we wanted to have two states of call to action button? Alright, cut out the background to the new document, but don't save it yet.
Now make a Vibrance layer (or some other adjustment layer) visible, copy merged and paste it into the previously made document (not the new one, but those with button) so you will have two layers there. Now go to Image > Canvas size, check relative checkbox and into a height type the actual height so it will double.