After that, change the Blending mode to Color and set the Opacity to 50%. Finally, let's add a Photo Filter adjustment layer.
Input the following settings for the Photo Filter:
Filter: Warming Filter (85)
Density: 25%
Preserve Luminosity: Check
The image should now be looking like this: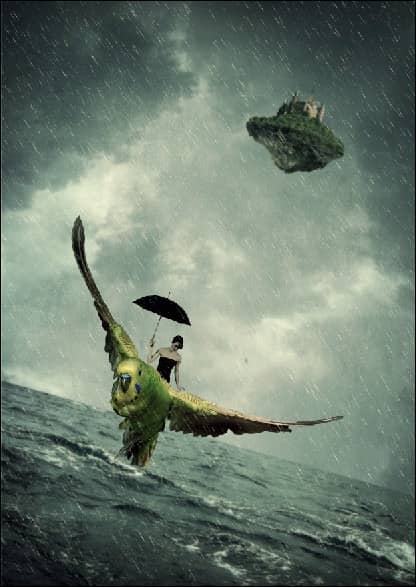 Once it is flat, duplicate it (Ctrl/Cmd + J); click on the duplicated layer and then go to Filter > Blur > Gaussian Blur.
Input the following:
Radius: 16.0 pixels
After that, you'd see that your image is really blurry; so to make it glowing, change the Blending mode of the blurred (duplicated layer) to Lighten and set its opacity to 35%. The result should be like this.
---