In this tutorial we'll learn how to create a beautiful sunset matte painting in Photoshop. This tutorial has extensive use of manipulation techniques that will help you to achieve realistic natural landscape scenery. We'll also mainpulate certains stock images such as bay, sky, fisherman, birds etc to create this composite. Follow the tutorial and sharpen your manipulation skills.
What you'll be creating
You'll be creating a landscape matte painting. I have used Photoshop CC 2014 for this tutorial but you can follow it with Photoshop CS3 or newer version.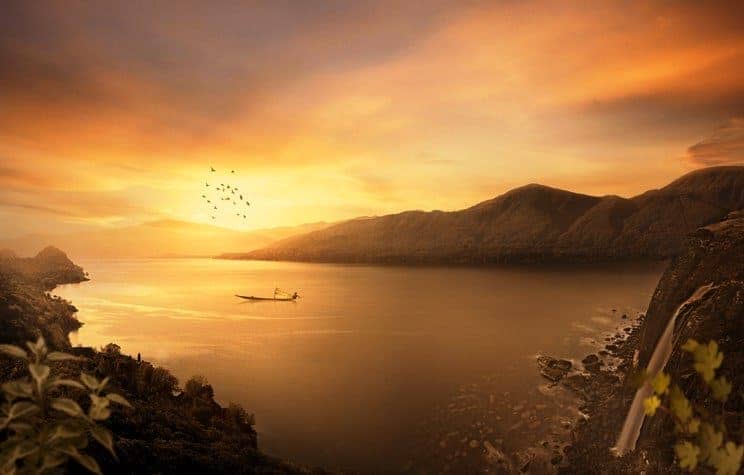 Tutorial Resources
Step 1
Start by creating a new Photoshop document by selecting File > New then set the setting as shown in the image below or you can choose your own settings.