Step 28
You can see some highlights on model lips. With this tutorial concept we need to remove it. Create a new layer on the top. I use brush with similar color with model lips ( #bbbebd) and paint on lips. Set the mode as Darken 100% ( it's the best mode in this case).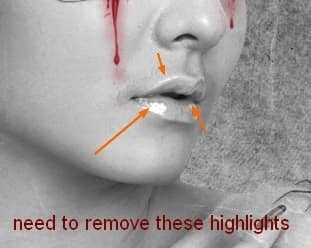 Make a new layer and continue painting this brush over model lips, but with Soft light mode 100% to make a pale look for lips: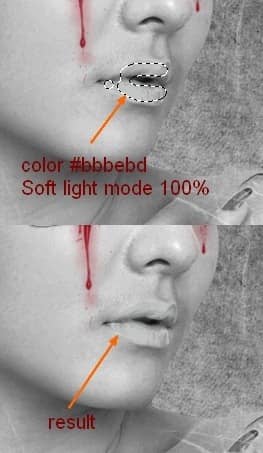 Step 29
To remove highlights on model nose I use brush with color #dedede. Paint and put the mode as Darken 100%: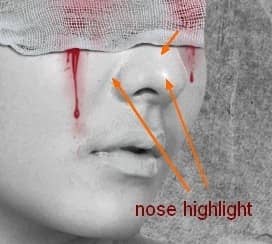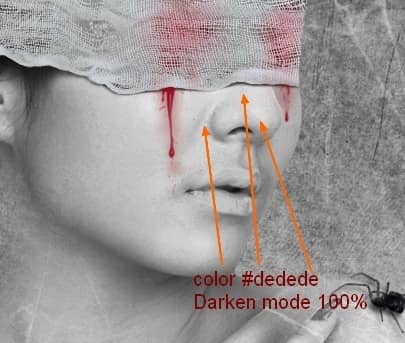 Step 30
I use some adjustment layers to change color of picture.
Go to Layer-New adjustment layer-Gradient Map:
Change the mode of this Gradient Map layer to Soft light 80%.
Layer-New adjustment layer-Color Balance: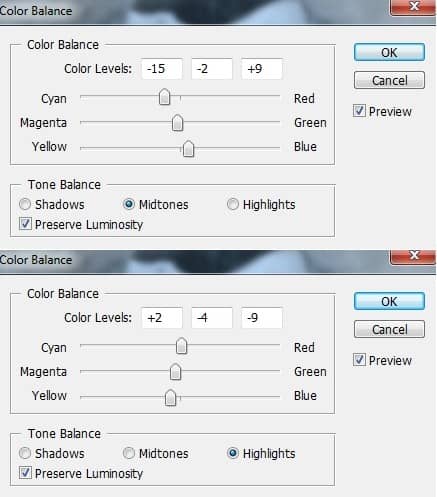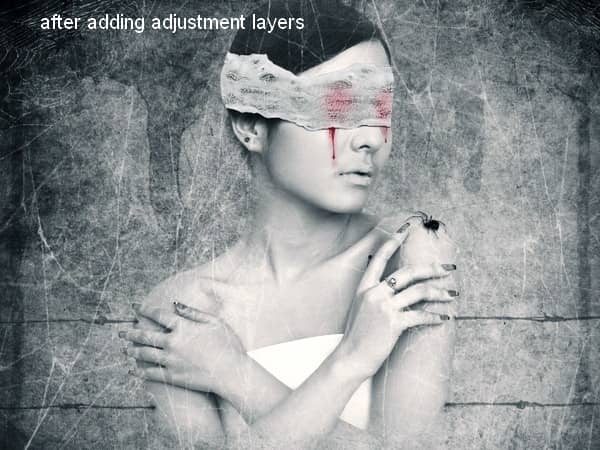 To reduce the contrast I add a Brightness/Contrast layer ( Layer-New adjustment layer-Brightness/Contrast):
Final Results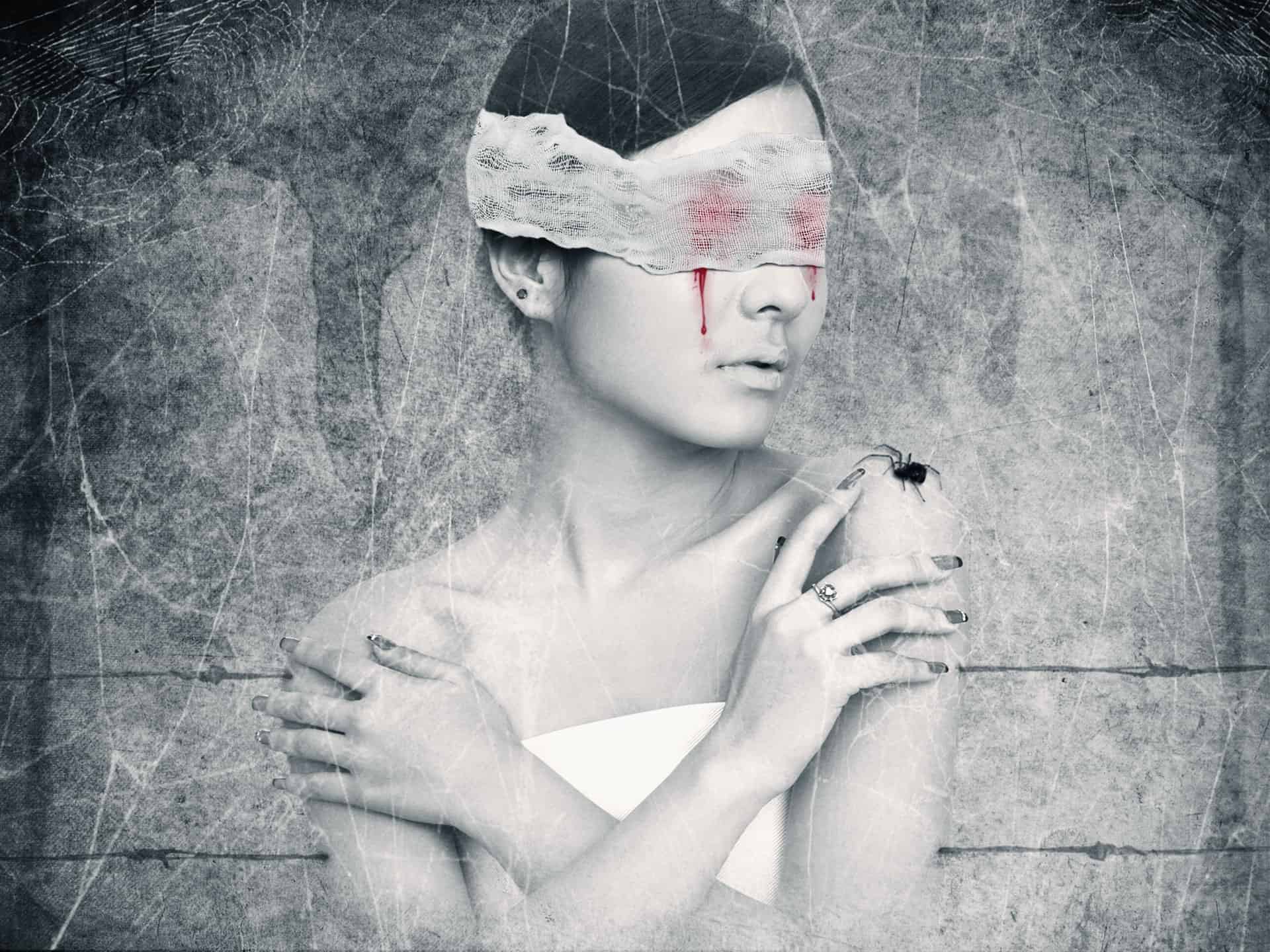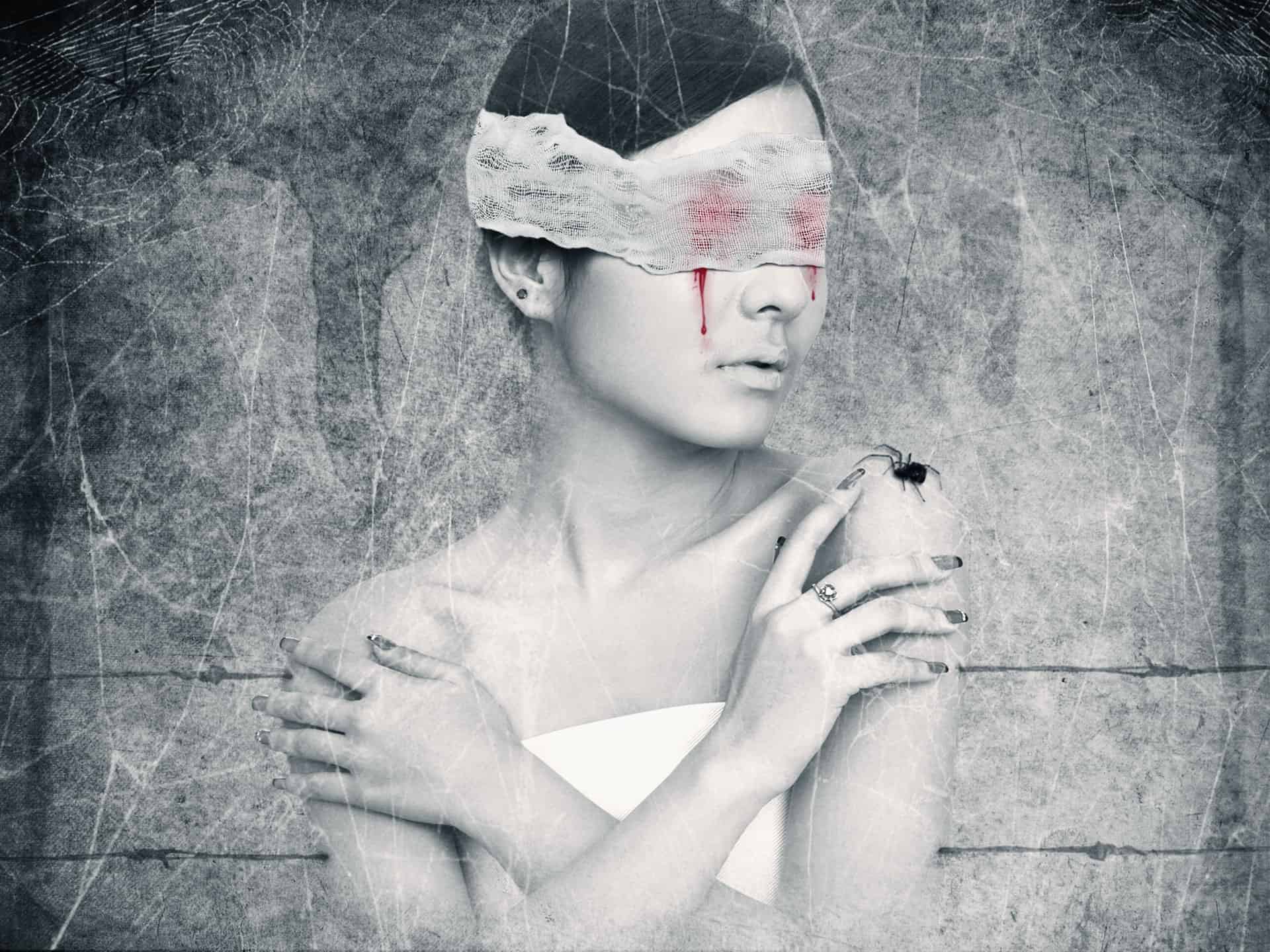 Download the PSD
The Pain.zip | 28.04 MB
Tutorial by Jenny Le