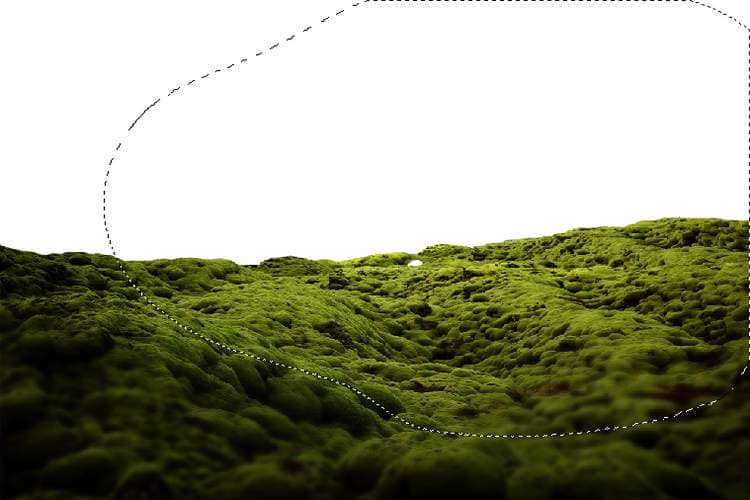 Step 6
Open the road image and use the Polygonal Lasso Tool to take the road part only and place it above the ground. Flip it horizontally (Edit > Transform > Flip Horizontal) and move it to the right of the ground. Use Ctrl+T to transform the road part a bit.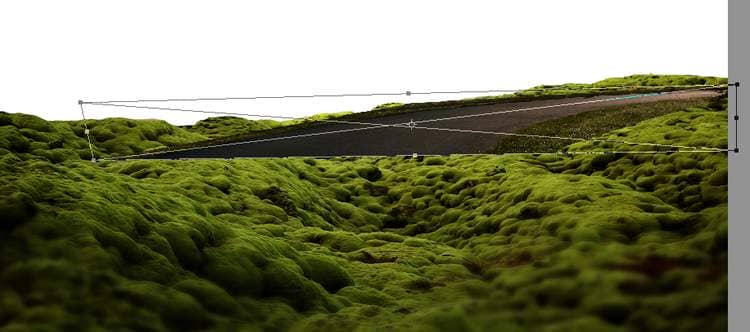 Step 7
Add a mask to this layer and use a hard black brush to remove the hard part of the bottom of the road and leave the top visible on the right, also use a medium-hard brush to blend the road with the ground.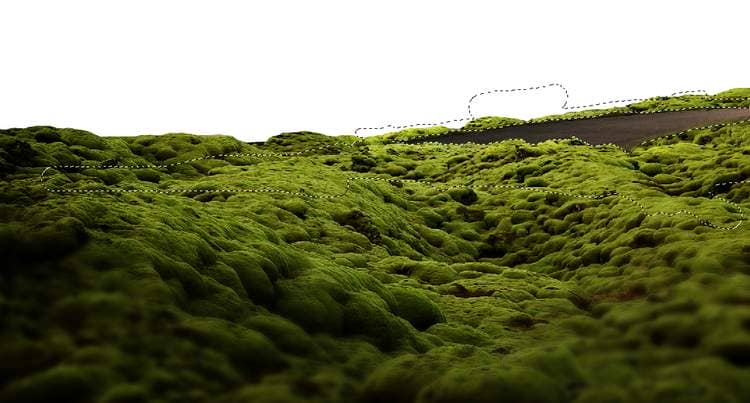 Step 8
The road looks too dark compared with the background so create a Curves adjustment layer to brighten it. On the layer mask, use a soft black brush to remove the highlight on top of the road so it won't become too bright.