Erwin Kho is a Rotterdam-based illustrator/ graphic designer known for his use of low polygon aesthetics. His creations are both fascinating and sweet - products of his talent and vision. In this interview Erwin shares inspirations, experiences and a little word of advice. Read on and find out more about this talented artist.
Can you tell us more about yourself? How did you get into illustration and design?
I actually rolled into illustration only quite recently, after a good friend of mine, who works as an illustrator himself, encouraged me to use my spare time 3D doodles for commissioned work. Before, I never thought about doing illustration at all, since I was very focused on graphic, web and motion graphics design.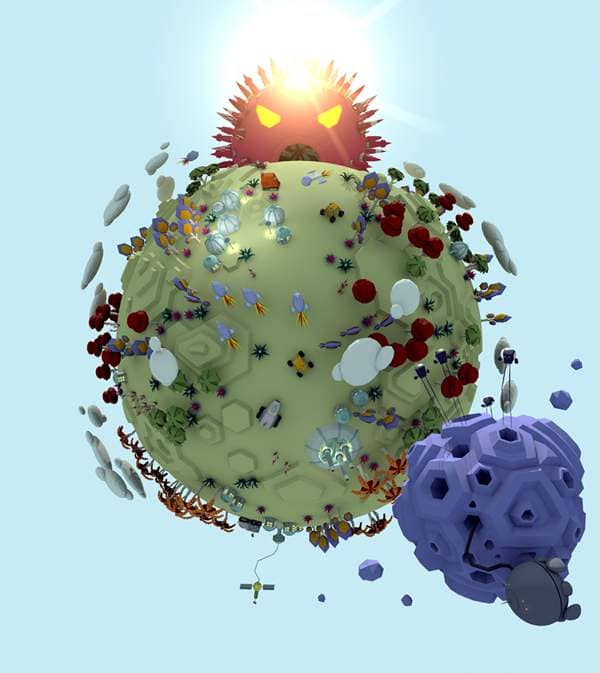 ---
What were your artistic influences growing up?
In hindsight I'd have to say it were the works of Frank H. Netter, a medical illustrator who compiled a series of encyclopedia on human anatomy and all kinds of medical afflictions and diseases, and Charles Harper, who is of course well know for his highly stylized illustrations of wildlife.
---
What is a day like for you? What usually keeps you busy?
You know how some people seem to run on cigarettes or coffee? I have the same thing with tea. I have a good cup of Eden Rose or Lady Grey black tea for breakfast and immediately roll to my desk to get to work. Mostly I pick up where I left the previous night. I found it easier to continue working on something rather than starting something new at the beginning of the day. Just the joy of seeing the little scenes and worlds come together keeps me going, so I tend to work till late at night.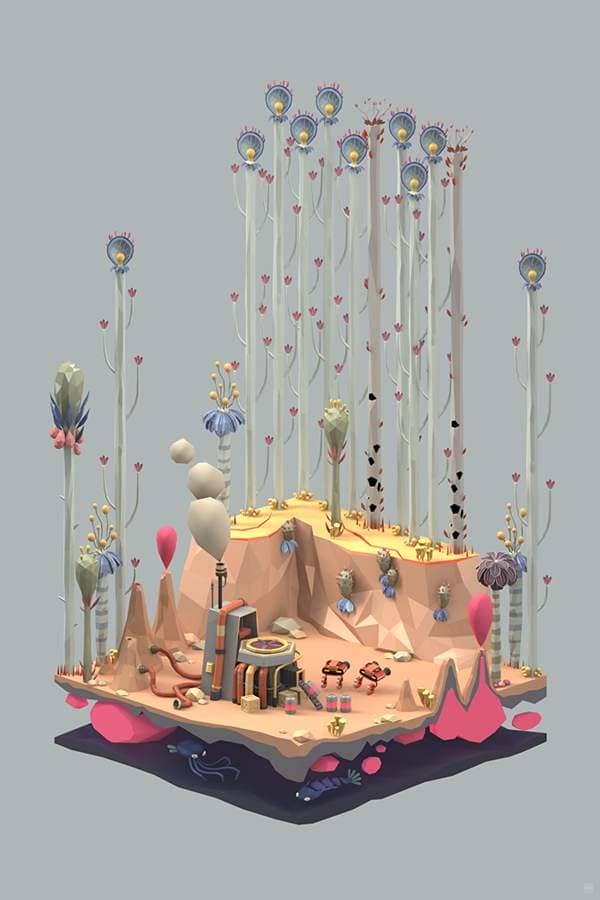 ---
---
From start to finish, how does a concept come to life?
That can really differ per project. Commissioned illustrations always have their concepts laid out by the client. Sometimes this includes the entire visual setup for the image, but on an occasion they give me plenty of room to come up with something better, which is great of course.I always sketch out the entire scene before I start modeling. It helps to know which objects need more detail and which can do with less. Because the modeling part is so focused on geometry I don't use any color at this stage, sometimes just some different shades of grey, to label different parts. Color is usually added when the entire modeling process is almost completed. From that point on it's nitpicking on details in the geometry and colors and composition.