Thiago Moura Januário is a Brazilian digital artist from Londrina, Paraná. His works are focused on the publishing and advertising market. Let us get to know him more in this interview. Read on and enjoy!
How long has it been since you first picked up a pencil?
A long time, I would guess some 25 years, hahaha! Ever since I was little I've always been encouraged to draw and to consume drawings in all their shapes: comics, cartoons, books, etc.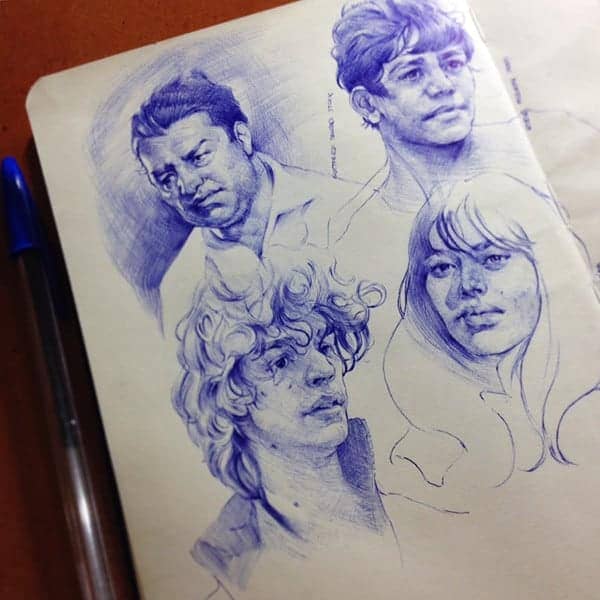 How did you get started in the field and when did you decide to specialize in painting?
Although I have always been drawing, my freelance career in the illustration market is still quite short - it's about to complete three years now, in 2015. I used to study and work as a graphic designer until sometime in 2010, when I started working as an illustrator at a serious game company and at a children's books publisher, where I got a taste of how the illustration market works. Two years later, after leaving the company, I started a serious study routine in order to develop my personal work. I started to be drawn towards a specialization in digital painting by the market itself, from mid-2013 onwards. The demand for digital illustrations has always been bigger than for the traditional ones, so I added the study of digital painting to my daily routine.
Can you share to us your favorite project that you created? Do you ever feel like you like some of your artworks less as time goes by and your digital painting skills improve?
In fact, I don't have a favorite project, each one of them has a great memory attached to it, whether it is related to the process through which it was done, for its repercussion, or because of good clients. I really like some of the commissioned portraits that I have delivered, each drawing has a strong story behind it as well as a great reason why the client would like to gift the other person with it. Some are sad, some are happy. I think those are my favorite, but I don't usually disclose this kind of work because they are property of the clients.
Yes. From a technical point of view, I get bothered when I see my old works, sometimes even those that aren't that old, because I can see many mistakes that at the time I had no knowledge of or I hadn't studied about.
Do you ever go through down times when you are not happy with your own work or skills? If so, how did you deal it?
Yes, every day. I am never satisfied with my work, and that is what motivates me to go on working hard.