Photo effects done right can completely change the way your photo looks. These premium looks by SparkleStock are everything you need to give your photos the nostalgic/emotional feel that you always see in fashion ads and retro-style wedding photos. If you want to take it a step further and totally vintage out your photos, then you have to try the brilliant light leak actions; they're amazing because they're created 100% with gradient layers. Download these actions and see for yourself how good they are!
Premium Looks for your Photos
These Photoshop actions are all you need to add vintage effects to your photos. These actions run fast and uses snapshot prerendering to prerender all the effects – a huge time saver!
The free download gives you seven photo actions (5 premium looks and 2 light leaks). Upgrade to the pro and you'll get twenty actions; twelve premium looks and eight light leaks.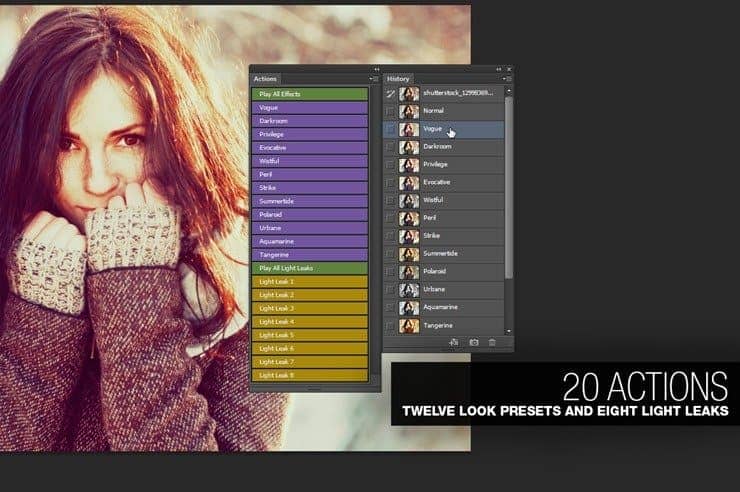 The light leaks are amazing. You'd think they're just light leak photos that you drag and drop into your photo – but they're not. They are all created using gradients which means that they're easy to use and they work on photos of any size.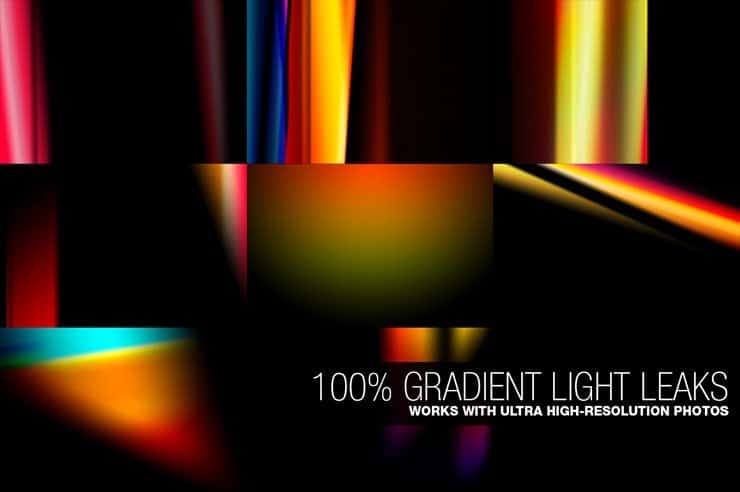 All layers are fully editable and the actions are compatible with both 8-bit and 16-bit RGB photos. There's no layer merging and your original layers are left untouched. If you do video editing in Photoshop, these actions are also compatible with your video clips.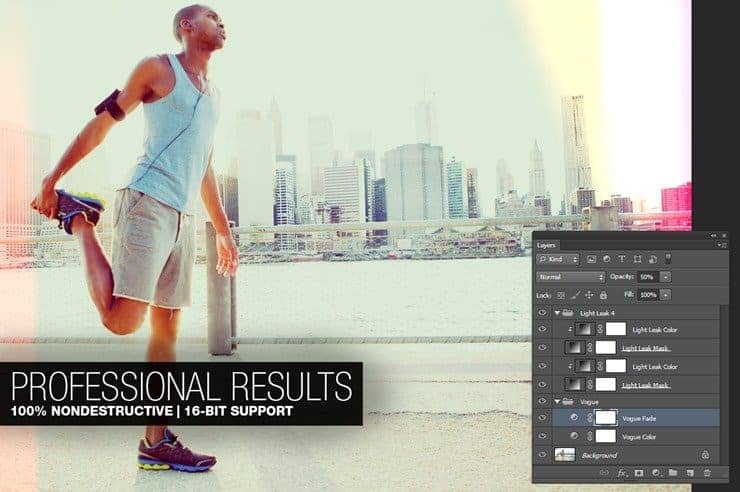 Download the Photoshop Actions
Free Download
Vogue
Privilege
Wistful
Urbane
Aquamarine
2 Light Leaks
Pro Version
Vogue
Privilege
Wistful
Urbane
Aquamarine
Darkroom
Evocative
Peril
Strike
Summertide
Polaroid
Tangerine
8 Light Leaks