Turn any photo into a beautiful painting with these Photoshop actions by SparkleStock! To create the realistic painting effects, these actions combine Photoshop filters with seamless textures created from real watercolor and acrylic paint. These actions will work if you have Photoshop CS3 or newer so download and try them out now!
Realistic Watercolor and Acrylic Painting Effects
You can turn any photo into artistic painting effects with just one click. Simply load the actions into Photoshop, play an action, and you'll get a painting effect. And for the professionals, you can adjust every layer. The effects are nondestructive and they won't merge your layers.
Lite vs Pro
The free Lite download will give you three painting effects (Modern Watercolor, Stenciled Acrylic, and Neon Watercolor on Black). You can upgrade to the Pro version to get all eight effects.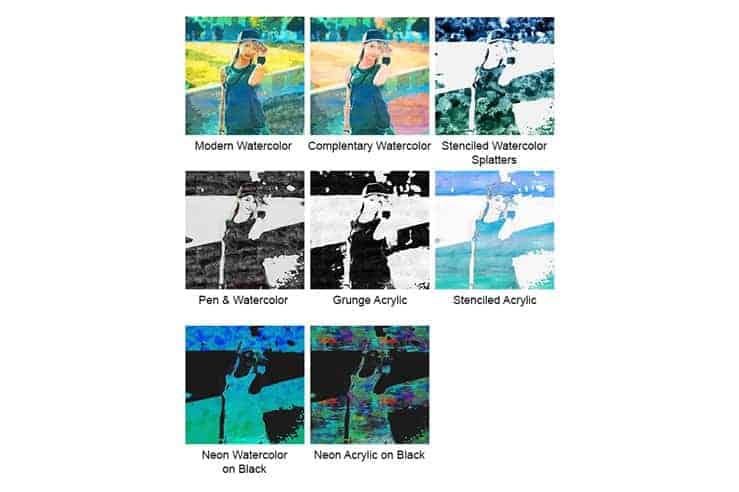 Examples
These actions combine seamless textures made from real acrylic and watercolor paint. The download comes with two files, a Photoshop Actions file and a Photoshop Patterns file – both need to be loaded into Photoshop before you can use them.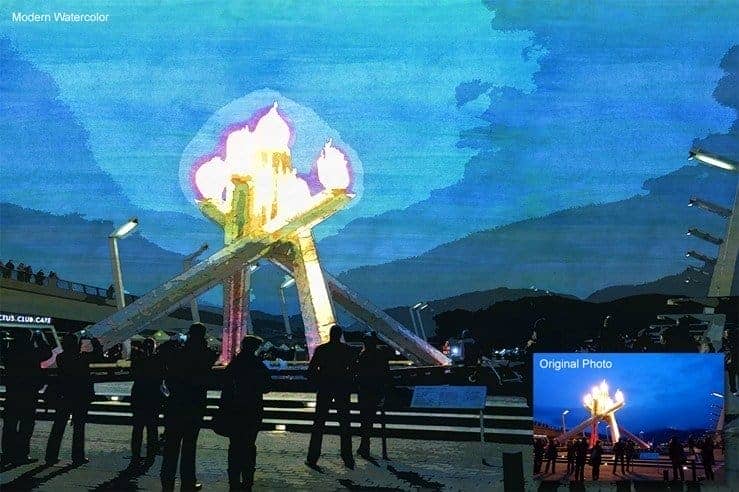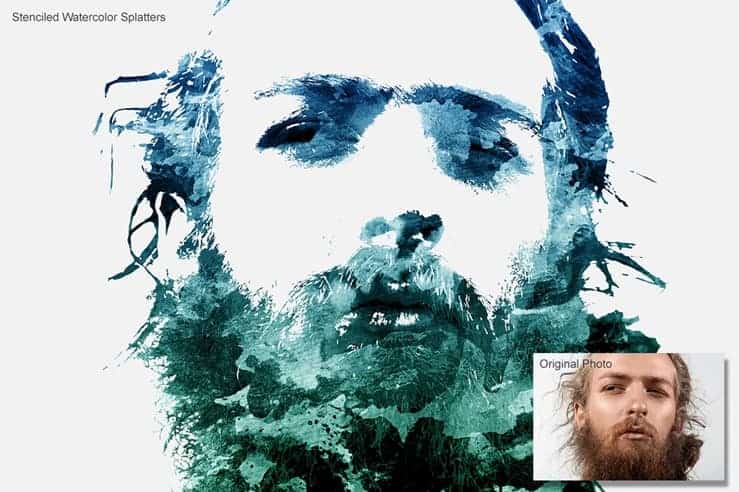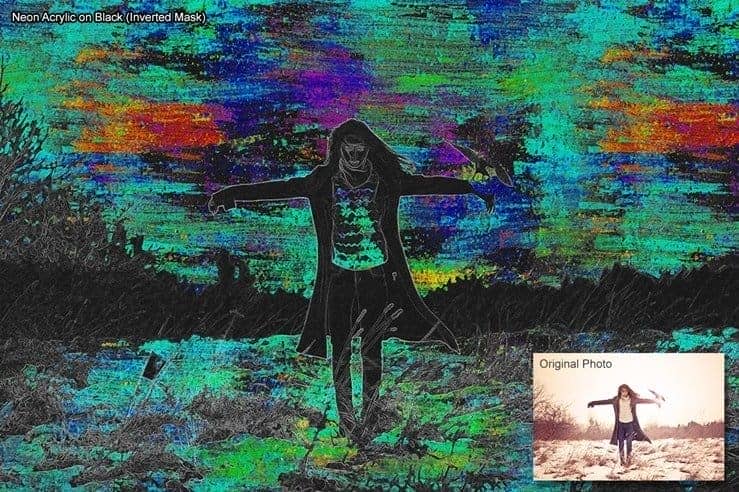 To install, simply doubleclick the ATN and PAT files. The actions will appear in your Actions panel (Window > Actions). For more help, read our article on how to use Photoshop actions.
Free Download
Modern Watercolor
Stenciled Acrylic
Neon Watercolor on Black
Pro Version
Modern Watercolor
Stenciled Acrylic
Neon Watercolor on Black
Complementary Watercolor
Stenciled Watercolor Splatters
Pen and Watercolor
Grunge Acrylic
Neon Acrylic on Black