Create a beautiful photo manipulation ancient epic Scandinavians. In this tutorial, you learn to work with the transformation of objects, creating an atmosphere building landscape, learn to work with layer masks and adjustment layers, and more.
What you'll be creating
Begin work creating the landscape and adapt it to the picture. Then, create a mountainside and organize sailing ships. The next step is to add models and entourage (stone and crows). Paying little attention to heaven. In the end, add adjustment layers and special effects.
You'll need any version of Photoshop, inspiration, good mood, turn on your favorite music and take a cup of tea :)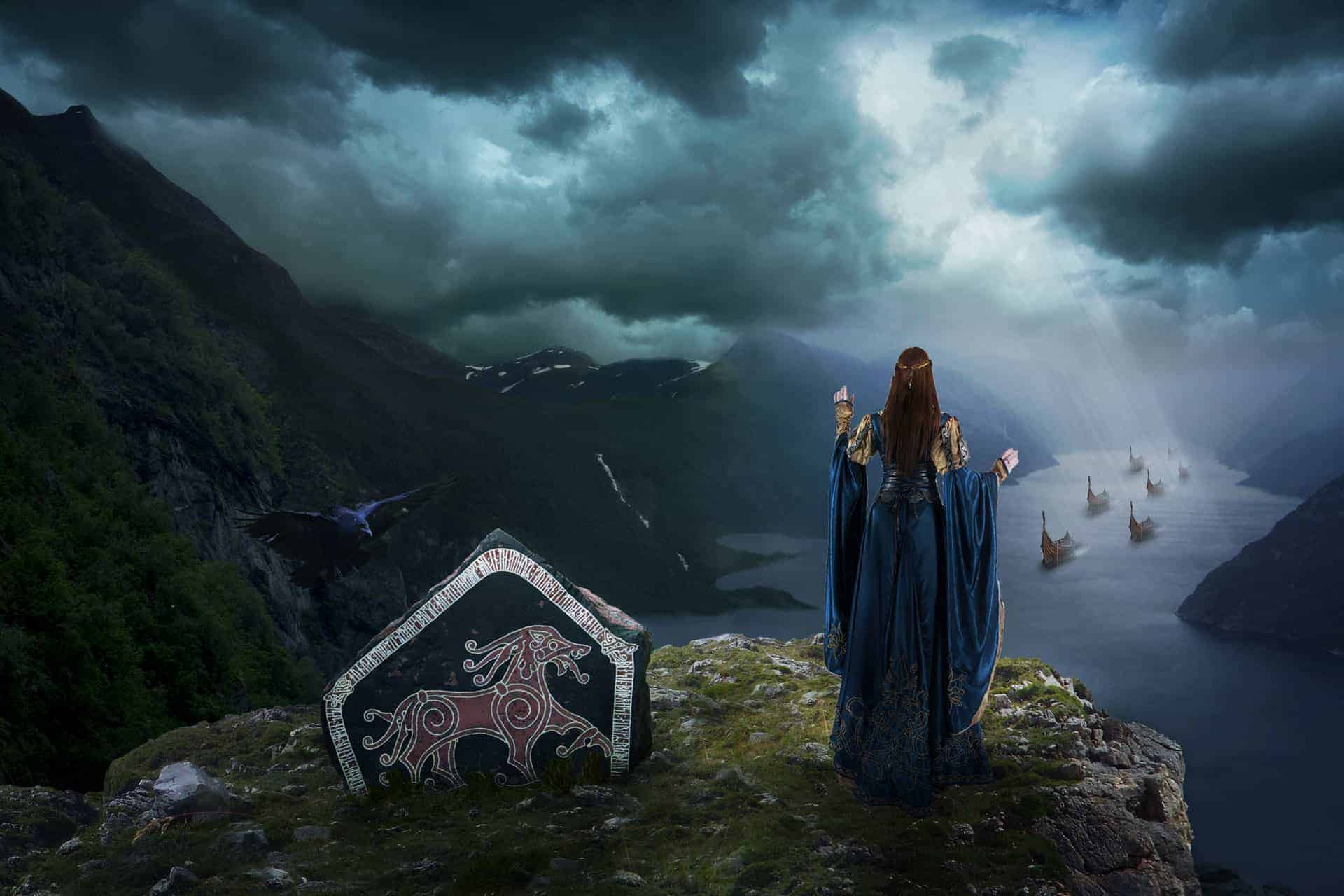 Tutorial Resources
Step 1
Before you start, download all the material in one place. So it will be easier to work with them. Open Photoshop and start by creating! Create a new document. Go to File > New or the short key Cmd /Ctrl+ N. A blank document with a size of 3000 pixels wide and 2000 pixels high. I named the document "Scandinavians".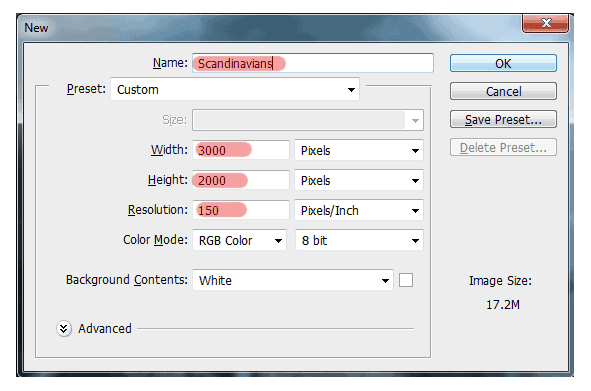 Step 2
Now I have added a picture of the landscape. Go to File > Place and select the image of the landscape.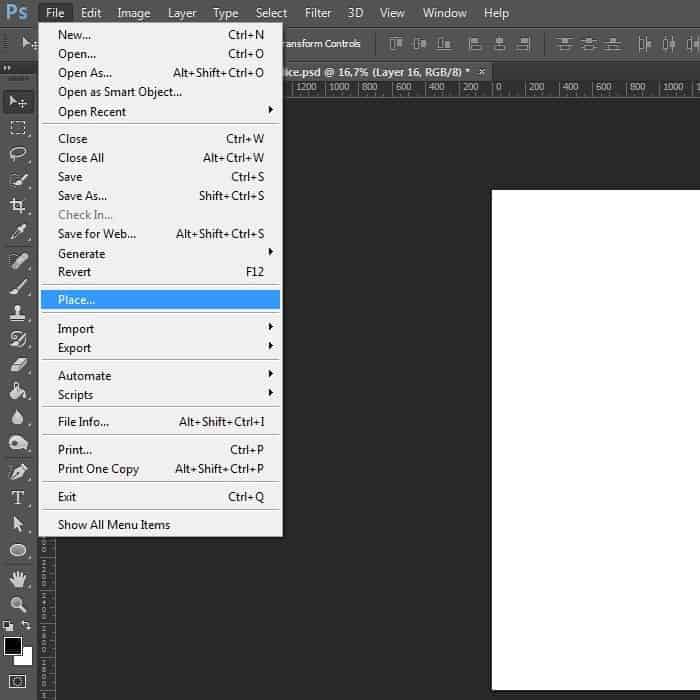 This picture is the foundation and it makes sense to frame for the proper construction of the composition. So it will be easier to work on photo manipulation. At the end of the work, we will remove it.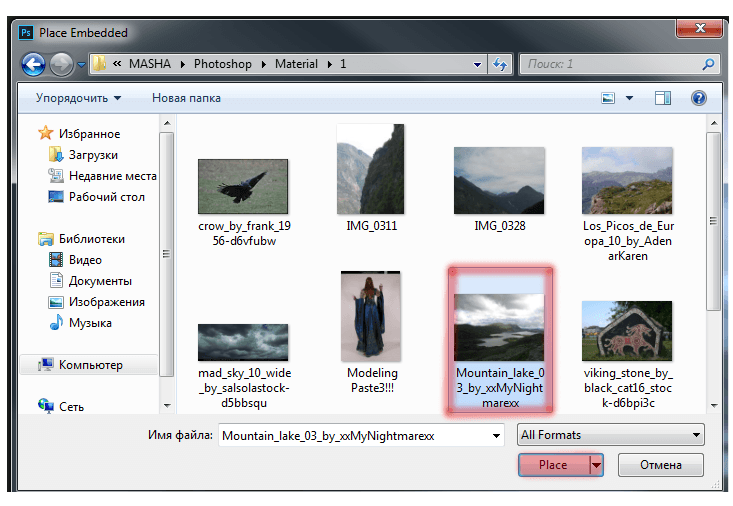 Step 3
After addition of the landscape, then stretch, as shown in Figure. When you put the picture it automatically in the transformation. But if not, transform the landscape, press the short key Cmd /Ctrl+ T or go to Edit > Transform > Scale. Pull the black cubes in the corners formed frame.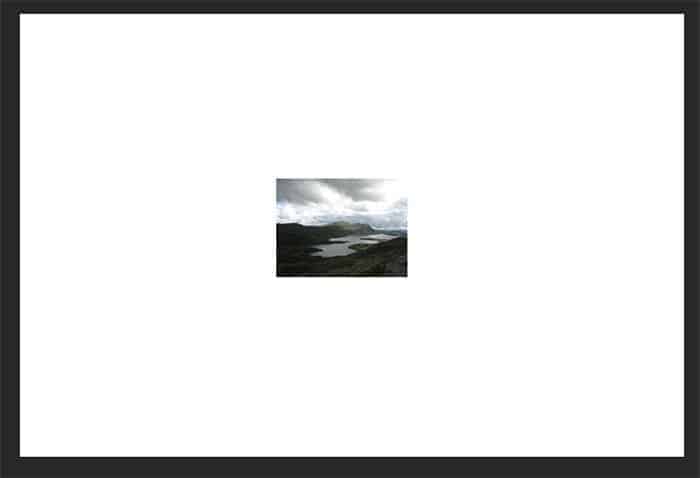 Resize the picture so that it will cover the whole workspace and go beyond the edges of the document. Do not worry about losing quality. The picture has the function of the skeleton and the quality is not particularly necessary.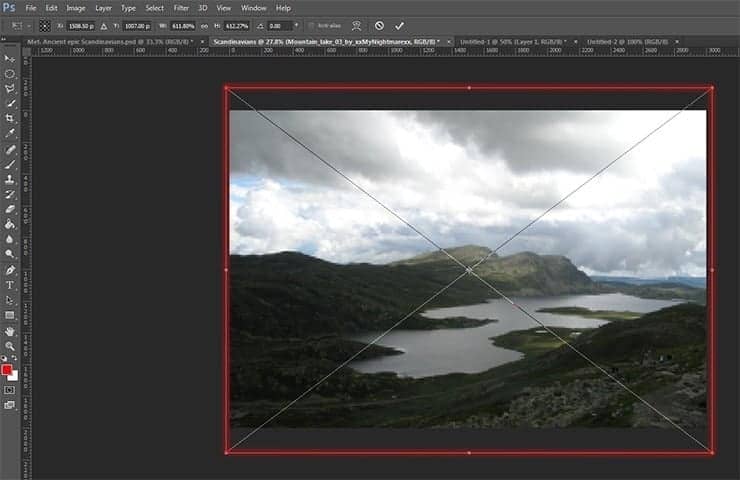 Step 4
Now let's start creating our main landscape. Create a new group clicking on the icon of the group in the Layers palette and name it "land".
Step 5
Let's start creating photo manipulation with water. Put in work photo landscape with fog. Go to File > Place and select the image of the landscape with fog.