Step 95 - final colors!
It's time to fix colors. Now colors are unsaturated, too light. Let's fix that! Create brightness/contrast layer. Change opacity of it to 70%.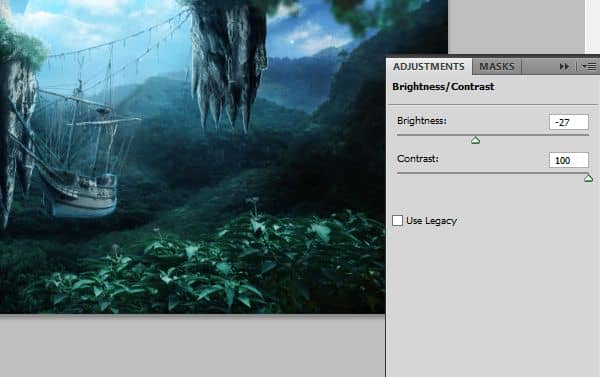 Step 96
Now create color balance layer, for standarizing colors.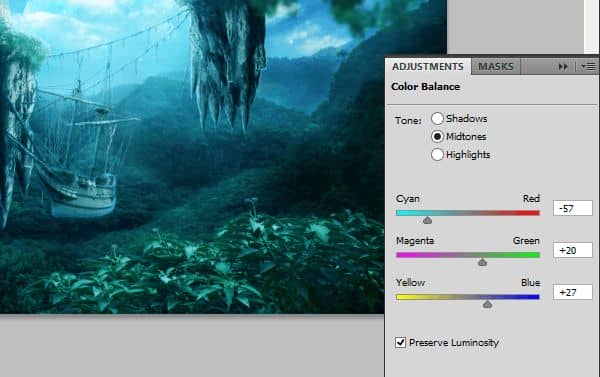 Step 97
Again add brightness/contrast layer. It's necessary :)
Step 98
Now hue/saturation layer. You will sharpen greens :)
Step 99
This is last step! Add color/balance for really magical look!
Final Results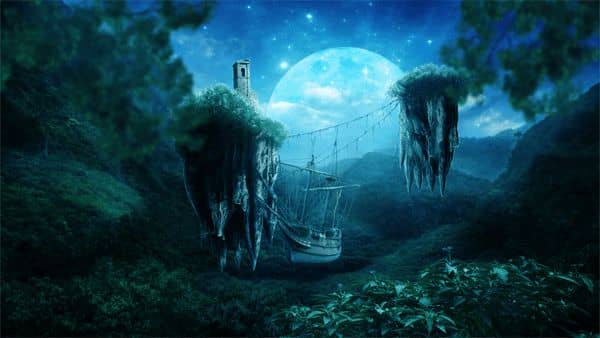 Download the PSD
Tutorial by Monika Nowakowska