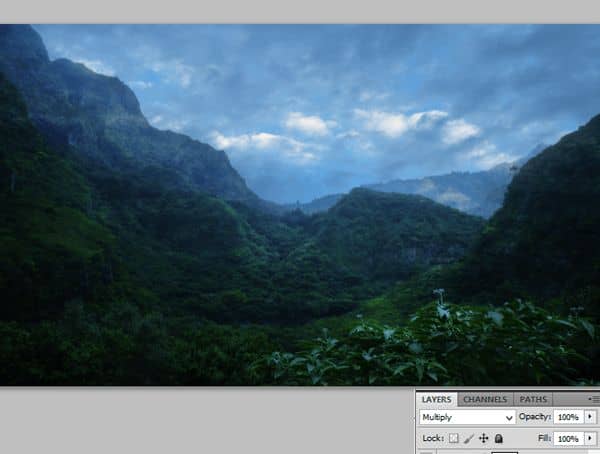 Step 6
On this layer, use mask. Try to mask all the trees from the bottom side. you should use big, soft brush (ex. 300px or more). My masking results are below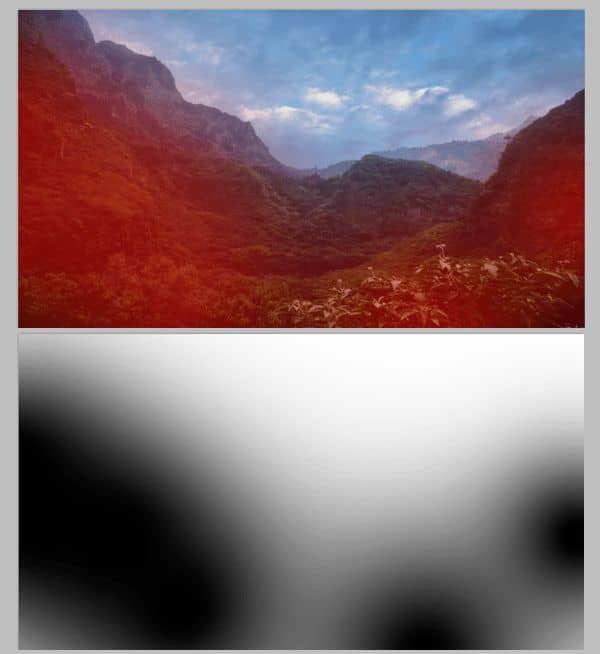 Step 7
Paste Stars stock, as new layer. Then add mask to this layer. Again use soft, big brush on contours of mountains.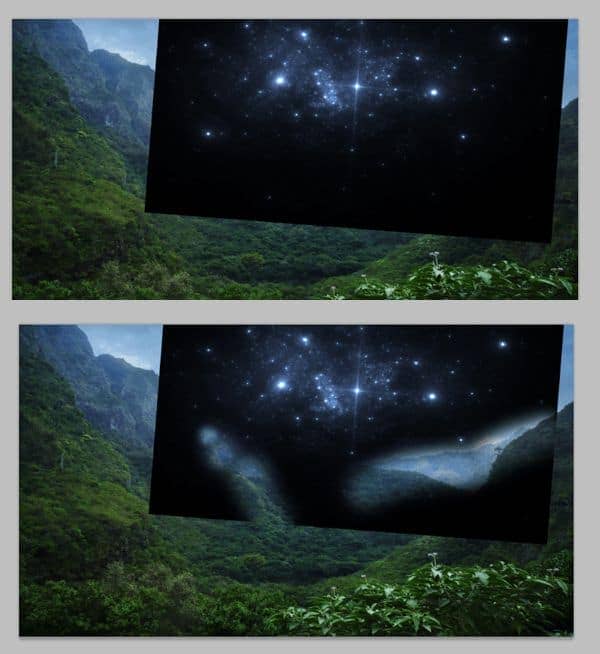 Step 8
Change blending mode of stars to Screen.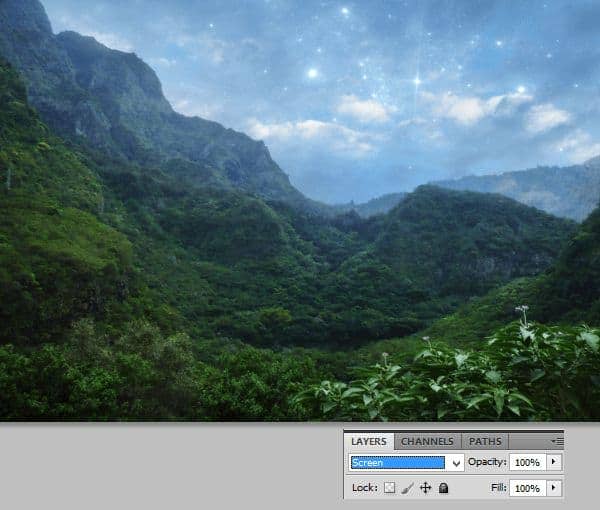 Step 9
It's time to paste moon stock on new layer. Place it as shown. Change blending mode to Screen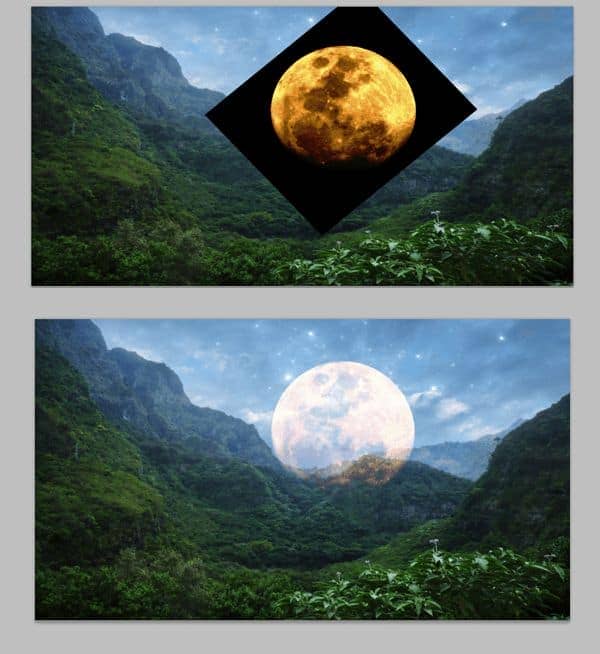 Step 10
As you can see, moon is too big and the color doesn't goes with this landscape. You should change that. First - mask. Use big, soft round brush (100-200px) and mask it on the bottom.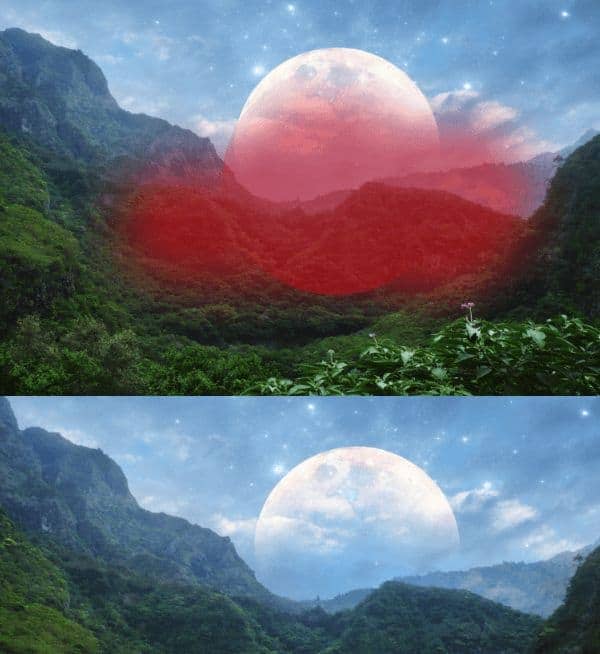 Step 11
Now hue of the moon. Add adjustment layer with Hue/Saturation and create clipping mask (RMB>Create clipping mask).