This tutorial will lead you through the steps of creating a children's book illustration that can be edited and changed when the author you are working with wants minor changes made to the art. And when using this kind of layout, the changes will be easy and generally painless for you, as the artist. Part I covered the background, and Part II covers the foreground. This final part (III) details the steps to create a child and the finishing details for the picture.
---
Preview of Final Results
---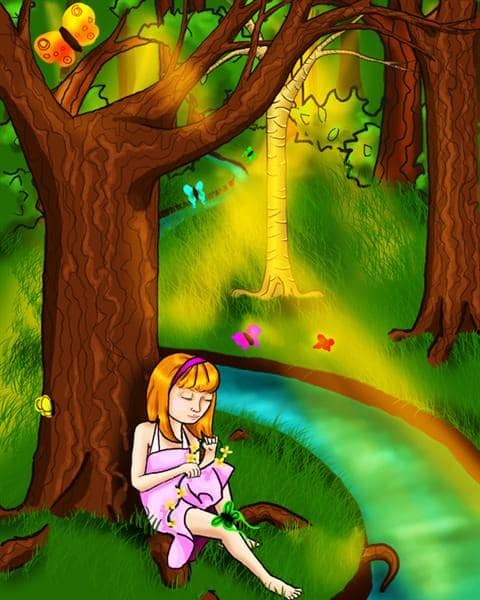 ---
Create a Children's Book Illustration Part III: The Finishing Photoshop Tutorial
Program: Photoshop 7
Difficulty: Beginner-Intermediate
Estimated Completion Time: 45 minutes
*This tutorial was meant to be completed using a pen tablet. If you are using a mouse, the brush sizes will be irrelevant. However, a good estimate for brush sizes when using a mouse is about 1/3 the size of the brush I am using.