Learn how to create a Converse Chuck Taylor shoe and create beveled text. This tutorial will show you some drawing basics and techniques for applying textures.
---
Preview of Final Results
---
Download the PSD
Chuck Taylor.zip | 8.55 MB Download from FileSonic Download from Website
---
Converse Chuck Taylor Shoes Photoshop Tutorial
---
Resources
---
Step 1 New Document
Create a New Document. The size of my canvas is 600px x 700px with a 72dpi resolution.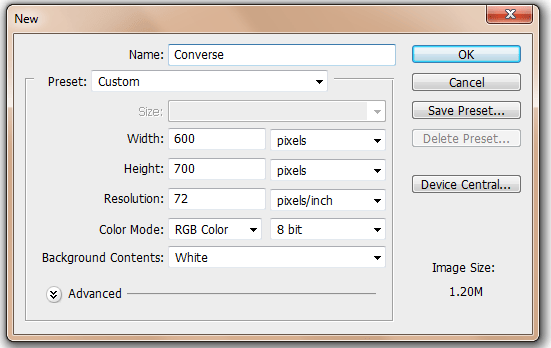 ---
Step 2 Background
Now we will create the background. On your 'background' layer add this Layer style by double clicking this layer and adding a Gradient Overlay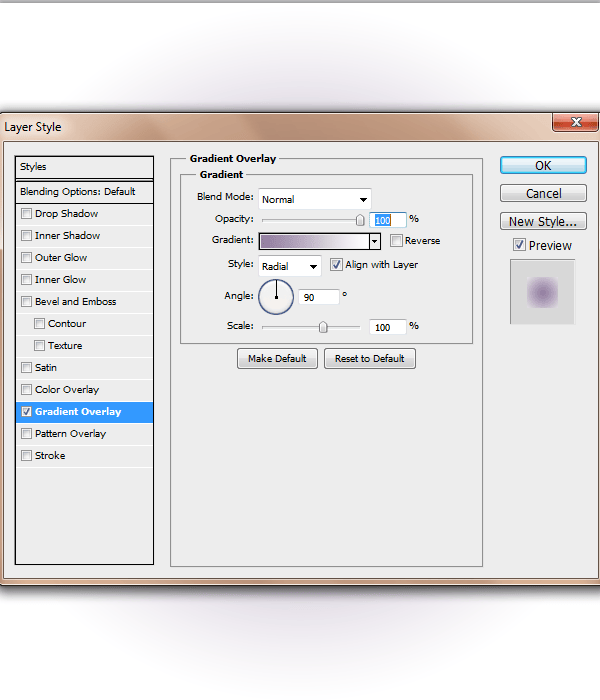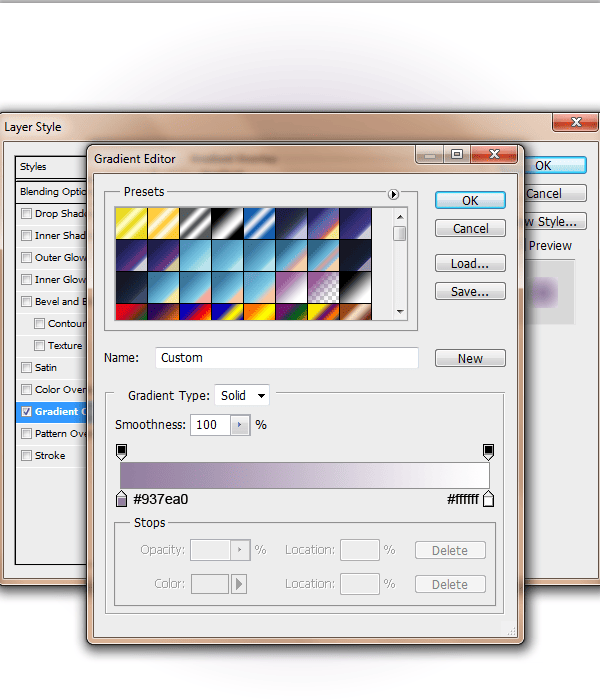 ---
Step 3
Create a new layer above your background layer and grab your Rectangular Marquee tool. Make a selection, a little less than half of your canvas.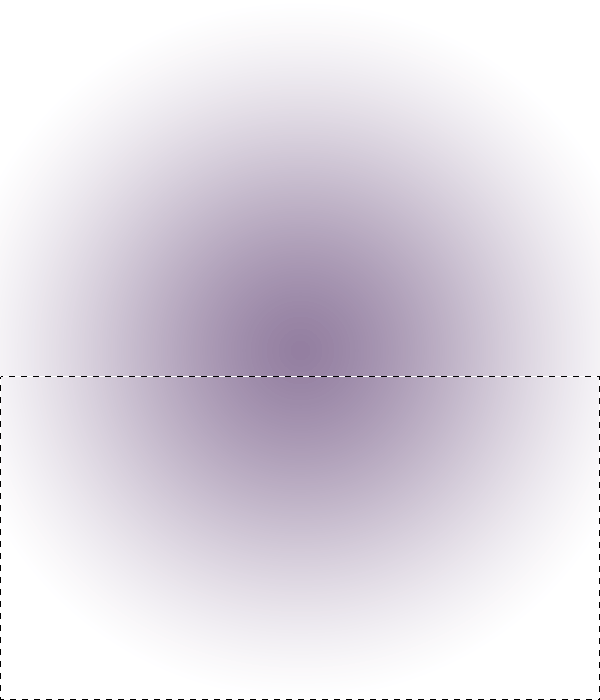 ---
Step 4
Next, grab your Gradient Tool and make sure that your tool is set to these settings. The gradient is #5B3C70 to transparent.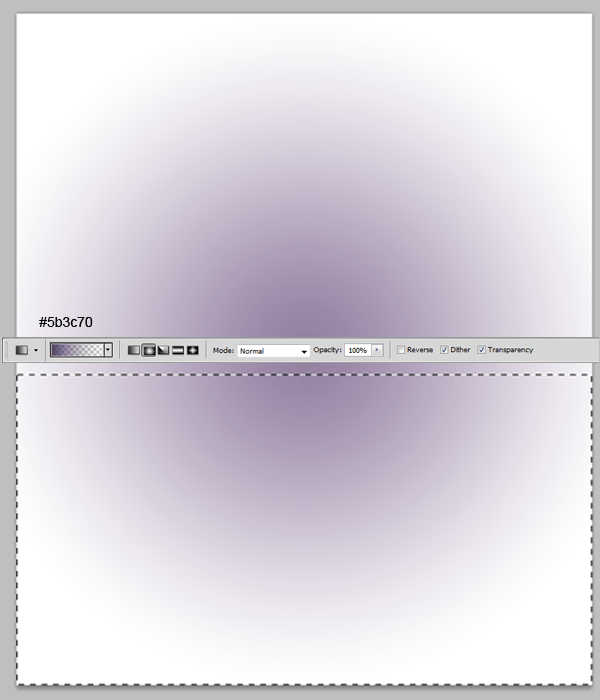 ---
Step 5
Take your tool and start from the top of the selection and drag it down to the bottom.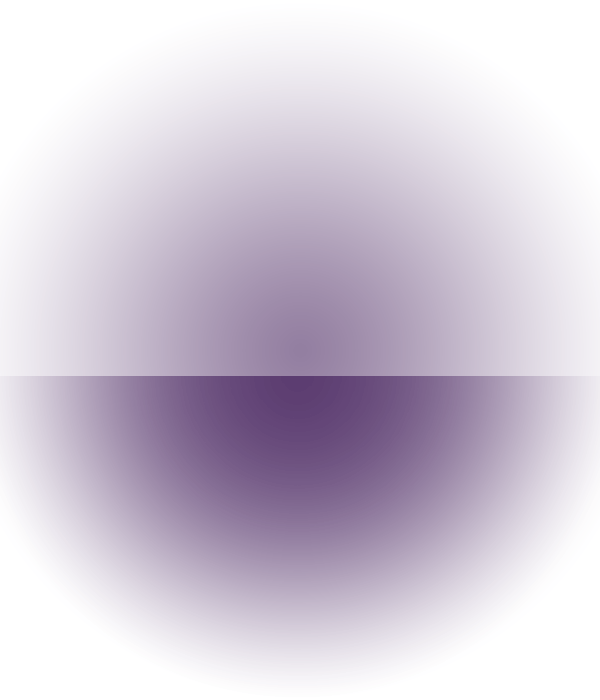 ---
Step 6 Illustrator
Now open up Adobe Illustrator and with the pen tool selected, create the shape of a shoe. I created my outline of my shoe in Illustrator because the pen tool is a bit easier for me to use. It doesn't matter what color you fill it with.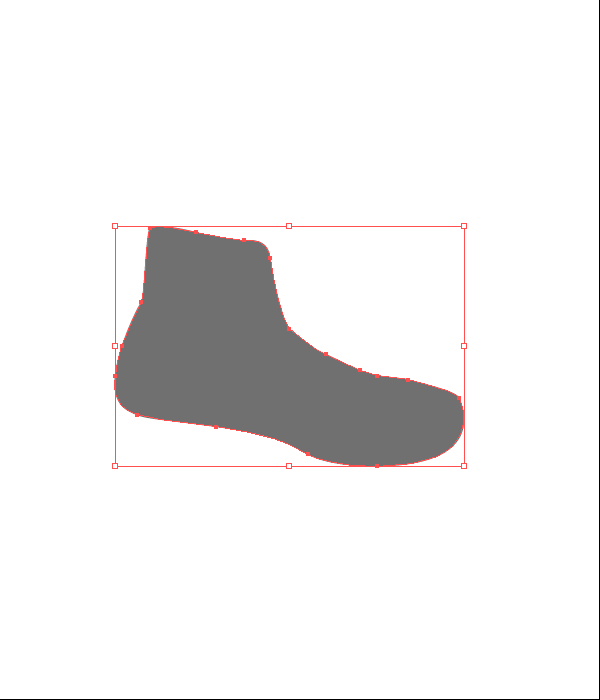 ---
Step 7
Now transfer it over to Photoshop by using 'drag and drop' and name it shoe and duplicate this layer. Now apply this color overlay to the 'shoe' layer.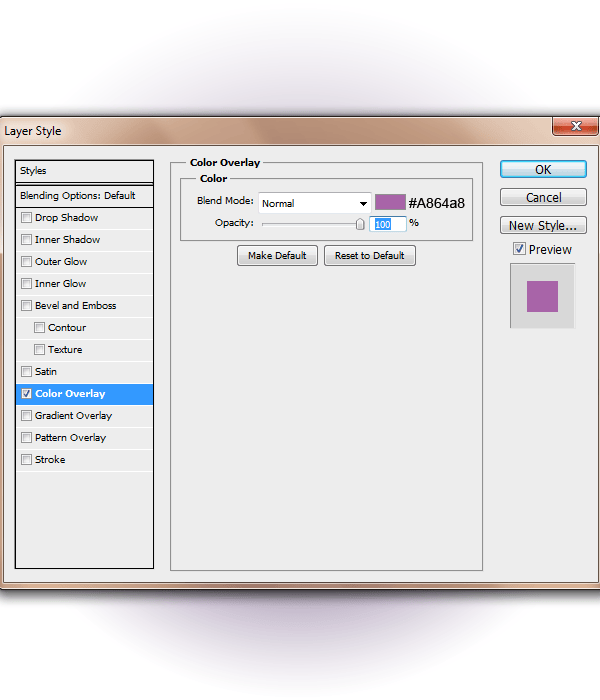 ---
---
Step 8
Then go to Layer>Layer Style>Create Layer. Now we will leave this 'shoe' layer alone for now and on your 'shoe 2' layer add this pattern overlay. Make sure that this layer Fill is at 0%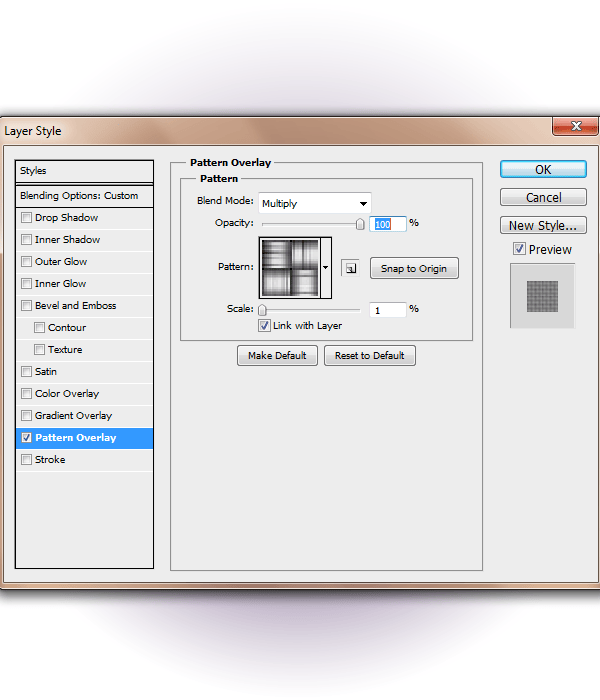 ---
Step 9
Now 'convert it to a smart object' and 'rasterize' it. Then change this layer to Multiply. You can rename this layer 'pattern'
---
Step 10
Create a new layer and name it 'shadow.' Grab your paint brush tool and with a 92px soft round brush (#000000) selected darken in the areas around the edge of the shoe erase any areas that go outside of the shoe. And change this layer to soft light.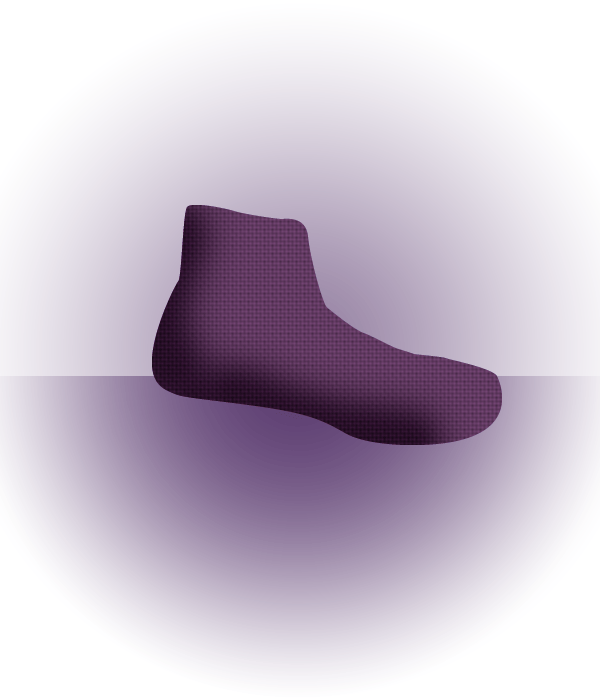 ---
Step 11
Create a new layer and with your pen tool make a shape like the image below for the tip of your shoe.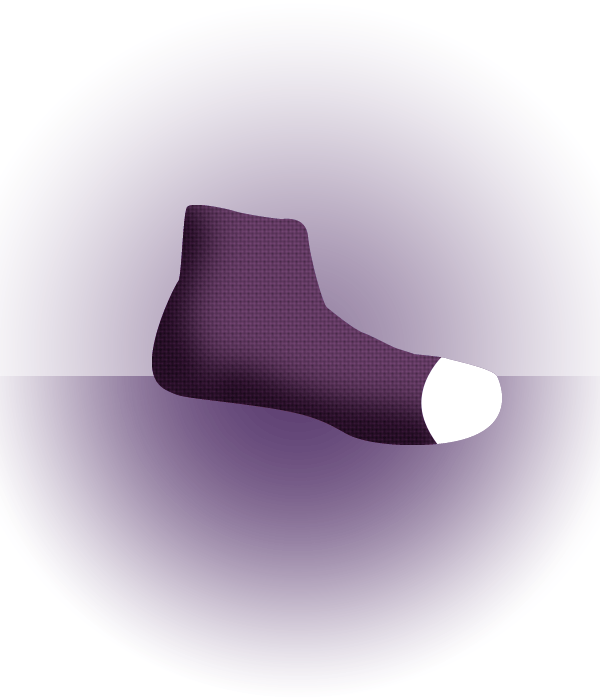 ---
Step 12
Create a new layer and select your paint brush tool (#dedcdc 61px soft round brush Flow: 27%) and paint along the bottom tip of the shoe, erase away the areas that go outside the tip of the shoe.
---
Step 13
Now we will create the outer lining of the shoe. Create a new layer and name it 'outer lining'. Grab your pen tool and make a shape like the image below, then make a selection of it and fill it with #ffffff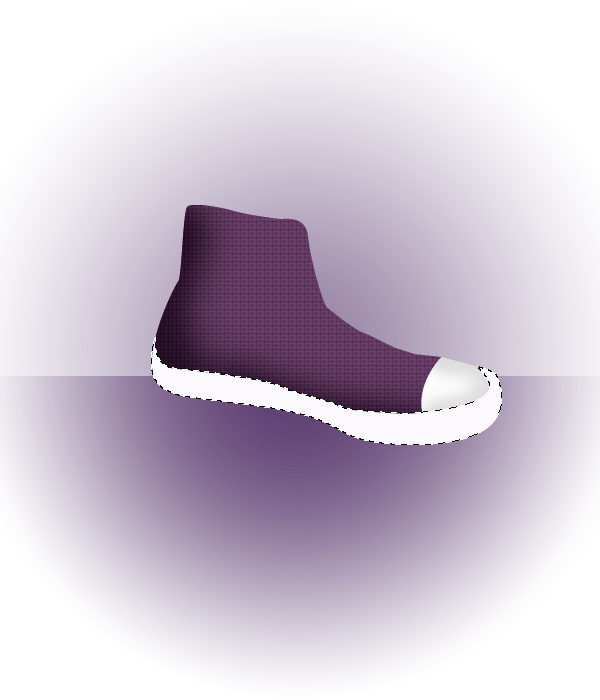 ---
Step 14
Now we will shade in the lining just like we did the tip of the shoe. Get your 32px soft round brush (#dedcdc, Flow:27%) and shade in the lining around the bottom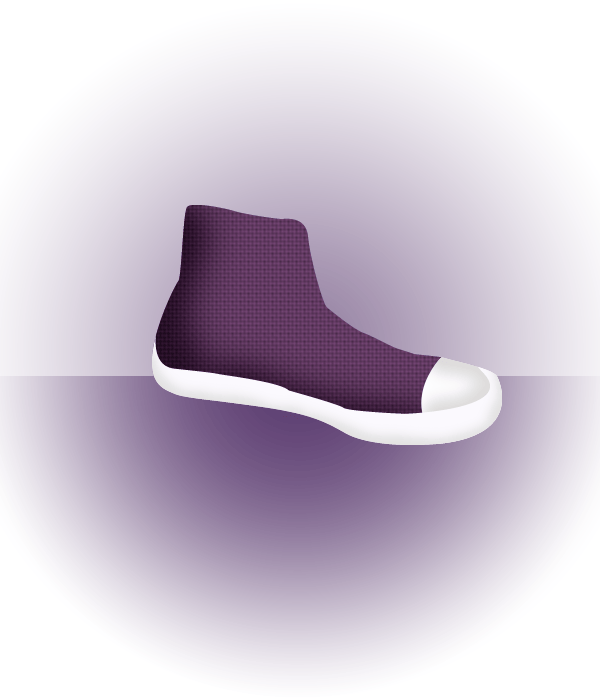 ---
Step 15
Create a new layer and again grab your pen tool. Make sure that your paint brush is set to 4px hard round brush and the color is set to #2f2f2f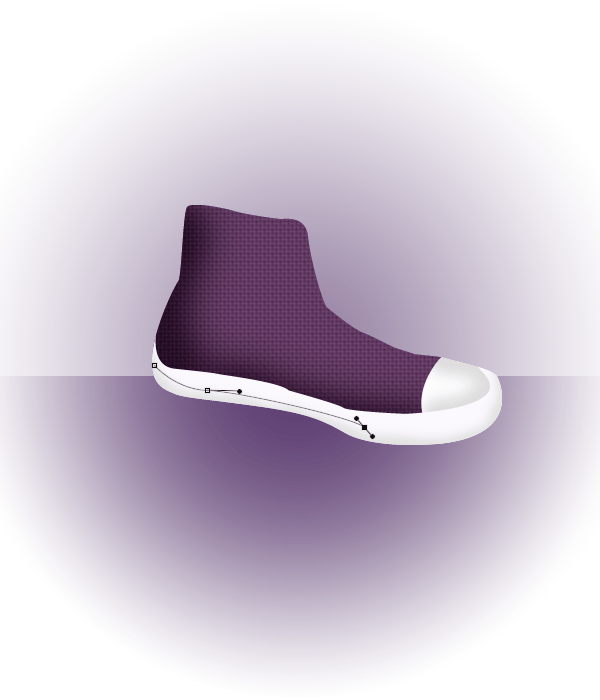 ---
Step 16
Right click it and select stroke path. Then erase away the ends of the line so that it fades out, use a soft round brush