Step 44
Add a new layer and use a small brush with the color #e1d0e8 to paint more light on some petals . Change this layer mode to Soft Light 100%.
Step 45
Create a Gradient Map adjustment layer on top of the layers and pick the colors #d16780 and #002b60. Lower the opacity of this layer to 20%.
Make a Color Balance adjustment layer and change the Midtones and Highlights settings:
Step 46
Add a Photo Filter adjustment layer and pick the color #b79ae3.
Make a Curves adjustment layer to increase the contrast of the whole piece.
Create a Vibrance adjustment layer to enhance the final effect.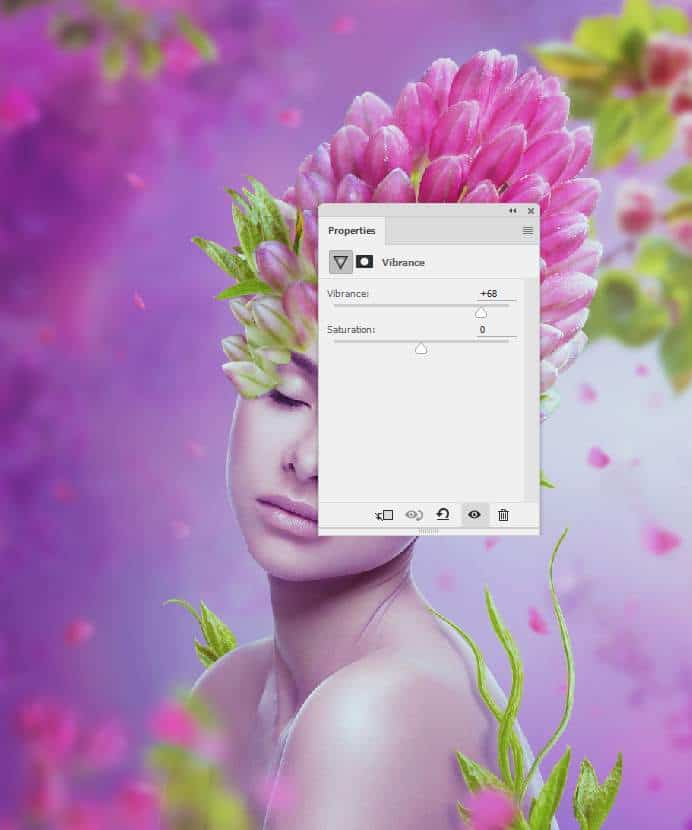 Final Result
Download the PSD