Gather some inspiration to get your creative juices started. For this type of design I find it best to put my idea to paper before going into Photoshop to create the artwork. Right now it's just a rough sketch to help you visualize your concept. It doesn't matter if the end result is far from your original sketch. I drew a head overflowing with flowers and butterflies.
---
Step 2 - Set up
Create an A4 size canvas with a decent print quality of 200dpi (optimal is 300dpi). Let's start off by working on the woman to give her a fashionable look. Open the woman image and place it at the center, bottom of the page.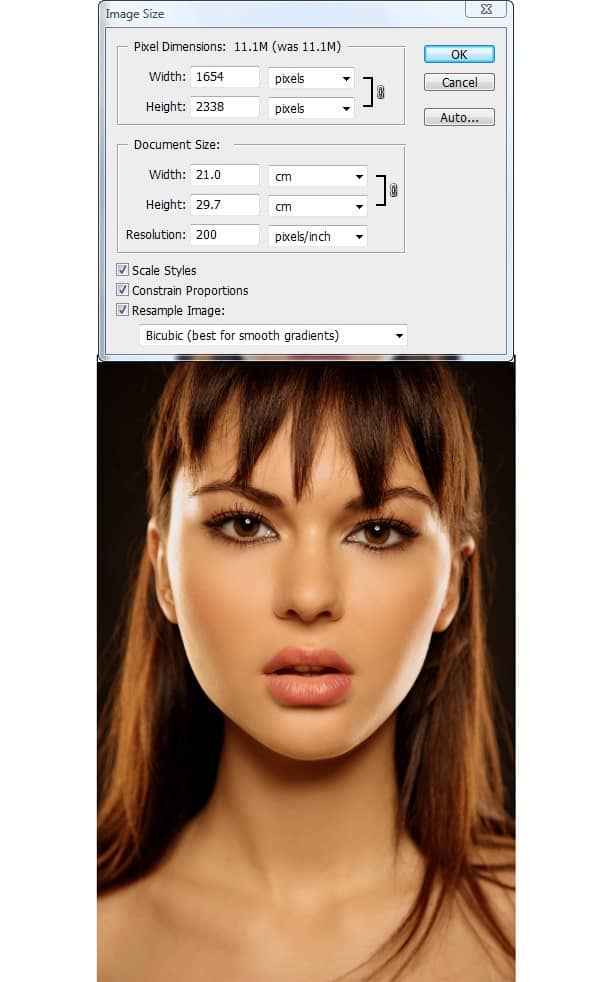 ---
Step 3
Duplicate the woman image and apply a Black & White adjustment ( Image > Adjustments > Black & White) on it. Adjust the values for the different colors until you get a sharp black & white image with high contrasts. In a fashion portrait, the focus is usually on the woman's eyes and hair. Additionally I want her face contours to be more defined as I'm planning to extract her face from the image later.