In today's tutorial we will combine surrealism and fashion effortlessly to create a state of art portrait. I'll show you how to achieve this essentially through a combination of photos, filters and brushes. You can then translate these techniques into your designs to add an artistic edge to them!
---
Preview of Final Results
---
---
Stylish Surreal Portrait Photoshop Tutorial
---
Tutorial Details
Program: Photoshop Cs3
Difficulty: Beginner/Intermediate
Estimated Completion Time: 1 hour +
---
Resources
---
Step 1 - Brainstorm
I love the concept behind surrealism. Surrealism is a style of art that uses visual imagery from the subconscious mind to create art without the intention of logical comprehensibility.- Surrealism.com. Let's not limit our creativity to logic and let's design a portrait that will be a fusion of spunk, futuristic and Victorian!
Gather some inspiration to get your creative juices started. For this type of design I find it best to put my idea to paper before going into Photoshop to create the artwork. Right now it's just a rough sketch to help you visualize your concept. It doesn't matter if the end result is far from your original sketch. I drew a head overflowing with flowers and butterflies.
---
Step 2 - Set up
Create an A4 size canvas with a decent print quality of 200dpi (optimal is 300dpi). Let's start off by working on the woman to give her a fashionable look. Open the woman image and place it at the center, bottom of the page.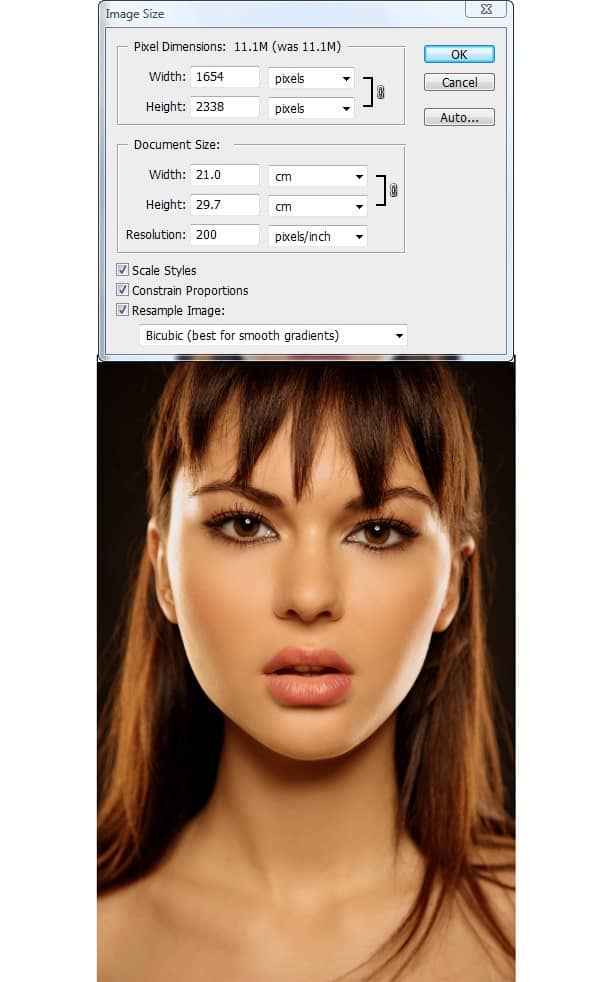 ---
Step 3
Duplicate the woman image and apply a Black & White adjustment ( Image > Adjustments > Black & White) on it. Adjust the values for the different colors until you get a sharp black & white image with high contrasts. In a fashion portrait, the focus is usually on the woman's eyes and hair. Additionally I want her face contours to be more defined as I'm planning to extract her face from the image later.
---
Step 4
Make a second copy of the woman's image and apply a Poster Edges Filter (Filter > Artistic > Poster Edges) with a maximum edge thickness of 10 and the bring the rest of the settings to 0. This gives us a highly stylized image and a beautiful glowing skin.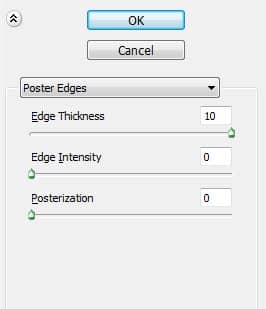 ---
Step 5
The "poster edge" layer should be on top of the "black & white" and it's Opacity should be set to 90%.