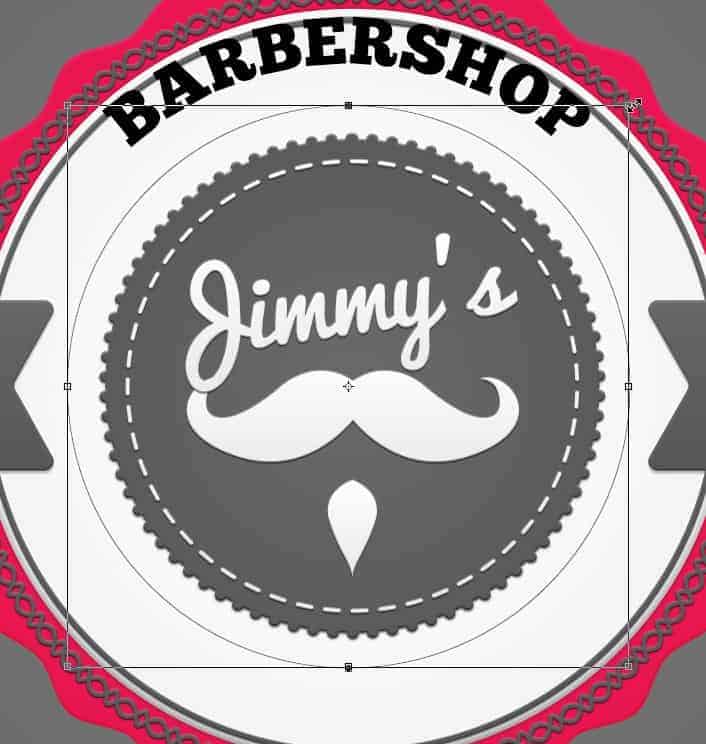 Our text is now in the center.
---
Additional Text Settings
Here are more ways you can creatively create text along a path.
Flip Text Along a Path
With the Path Selection tool selected, simply drag the point towards the center of the shape to inverse the text.
Change Text Orientation
With the Text tool selected, click on the
"Toggle text orientation" button in your options bar.
---
Final Results
Note on the Badges
Do you like the badges shown in this tutorial? These amazing badges were designed by Zeppelin Graphics – purchase them on Creative Market.  And case you're wondering, yes the text is created on a vector path (no warped text) :)