Adding a stroke to some text in Adobe Photoshop can be an effective technique, but most strokes stop at just one. Some designers may try to add another stroke and end up just editing the original one. But there's an easy technique to add a stroke onto another stroke, and three or four or more strokes on the same text.
Preview of Final Results
---

---
Double and Triple Strokes Photoshop Tutorial
---
Step 1
Open Photoshop and go to File>New for a new file at this size and click OK.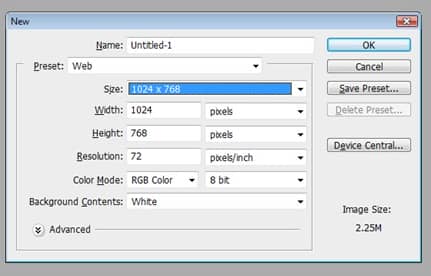 ---
Step 2
Click the Text tool in the toolbar and click anywhere and type in some text. Don't click-and-drag a text box, but instead just click once and then type so we can click-and-drag a corner to resize it later. I set the color of mine to #4891dc by highlighting the text and then clicking the color on the Options palette.