Step 40
Open the birds image and isolate them using the Magic Wand Tool (W) or any methods you're similar with. Drag them into our main document using the Move Tool and resize them to be much smaller. Place it in the sky above the top castle.
Step 41
Create a new Curves adjustment layer (set as Clipping Mask) to darken the birds, make them more visible in the sky.
Step 42
Create a Color Fill layer and pick the color #2e508e. Lower the opacity of this layer to 40% to make the birds intergrated better with the sky.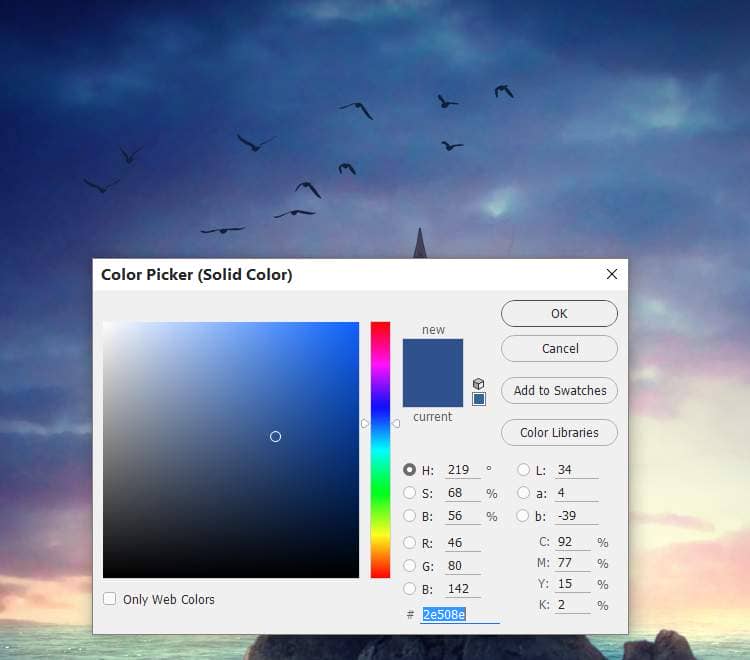 Step 43
Make a Vibrance adjustment layer on top of the layers to enhance the final effect.
Final Result: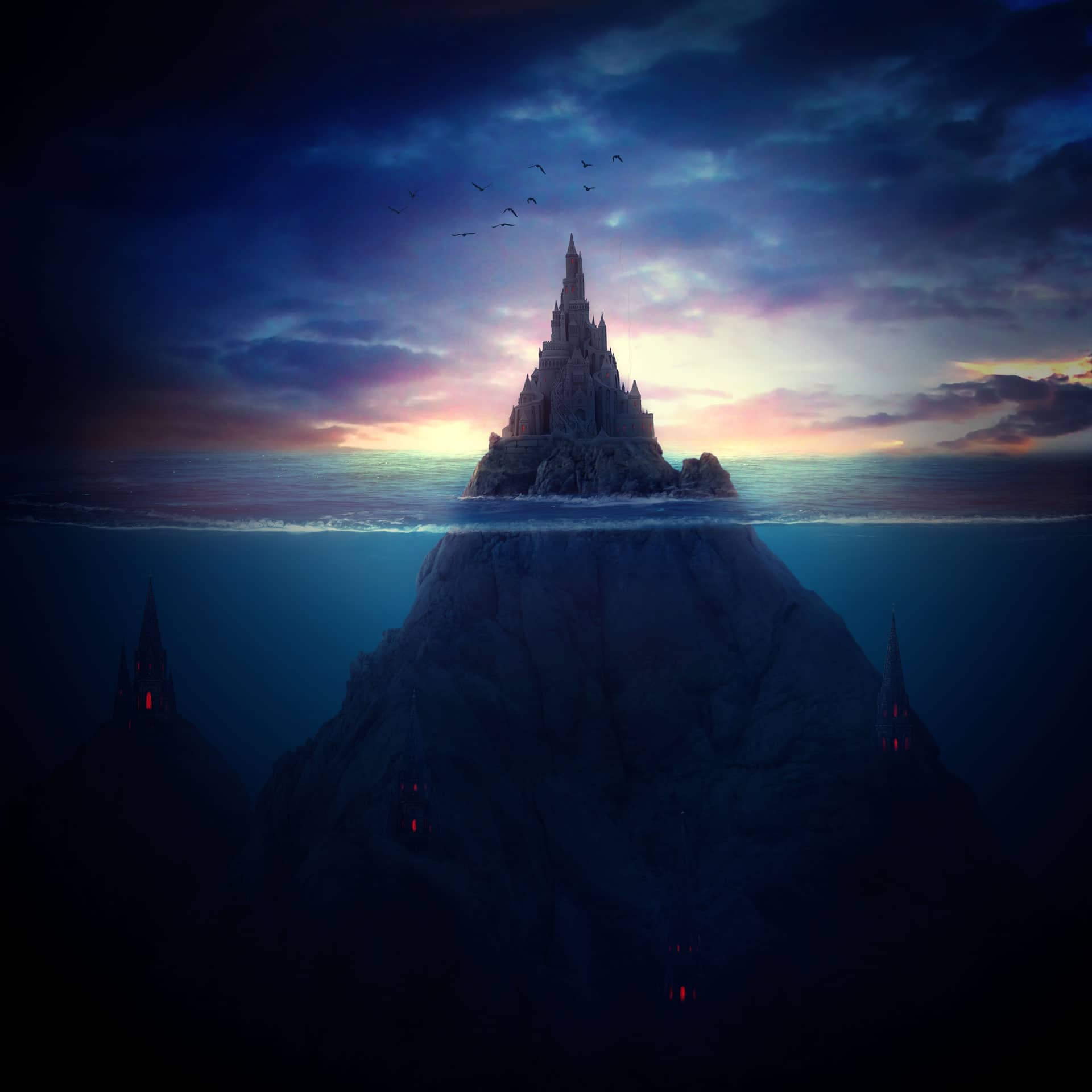 Download the PSD
Underwater Land