There's no better way to showcase your iOS apps than with these iPhone 5c mockups! Mockups are a great way to present your app and they're probably the easiest thing to do in Photoshop; just drag & drop a screenshot of your iOS app then save. Download these phenomenal mockups by SparkleStock today!
Video Demonstration
Watch the video to see how easy-to-use these mockups are. Note that the video shows the Pro version which are higher resolution and includes 12 more mockups than the Lite version.
Pro Version
With the free version, you get only four mockups. Switch to the Pro version and you'll get an additional 12 mockups at 20 megapixels each!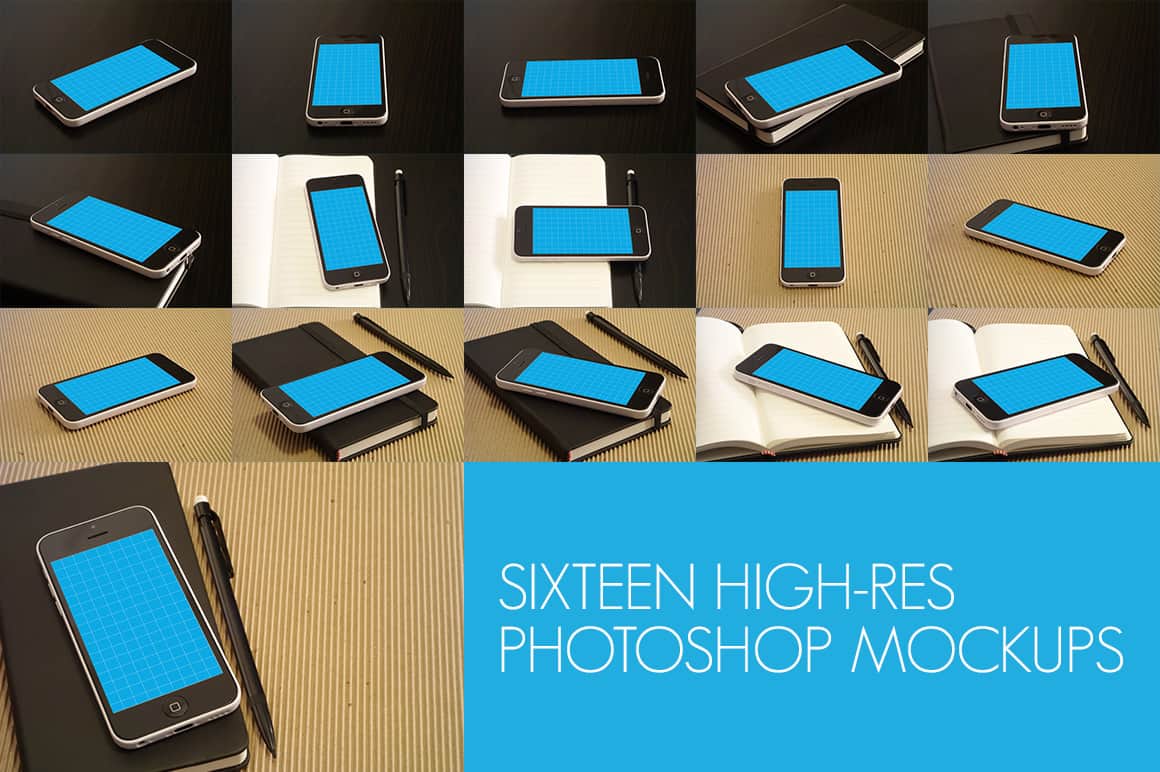 Download iPhone 5c Mockups by SparkleStock
To use these mockups, you'll need Adobe Photoshop CS5 or newer. Simply open them in Photoshop, double-click on the "Edit This Layer" layer, paste your image, and then save and close.
Pro Version
25 Lightroom Presets
25 Skin Tone Protected Presets
25 LUTs (3dl, cube, look, mga, png)
25 Skin Tone Protected LUTs (3dl, cube, look, mga, png)
25 Capture One Profiles