Photoshop actions can do some amazing tricks and these new Brick Mosaic actions by SparkleStock will turn your photos into brick mosaics with just one click! Simply play the action that you want and the effect will be created for you automatically. Download and try them out today!
One-Click Actions
You can turn your photos into brick mosaics simply by playing any action. With the "Play All Effects" action, you can simply play one action and all the effects will be prerendered for you.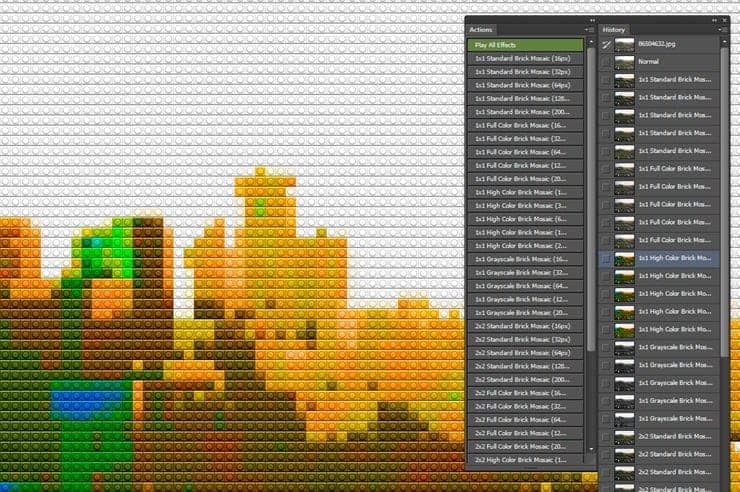 There are two versions you can download; the lite and the pro. With the free lite version, you get 9 actions. Upgrade to the pro and you'll get 40+ actions!
With these high-quality actions, all effects are created nondestructively and your original layers are untouched.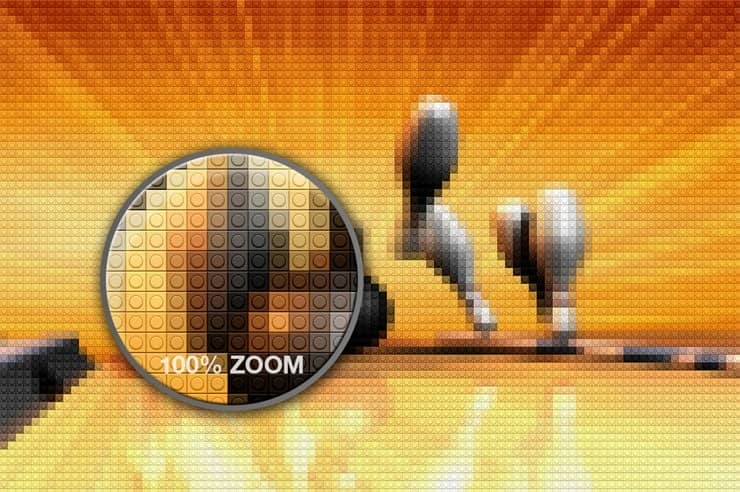 You can pick between 1x1 or 2x2 bricks. We found that the 2x2 bricks look better in most instances.
Download the Photoshop Actions
Free Download
10 Photoshop Actions
1x1 Bricks
Standard Style
Full-Color Style
Grayscale Style
Pro Version
50 Photoshop Actions
1x1 Bricks
2x2 Bricks
Standard Style
Official Lego Color Style
Full-Color Style
High-Color Style
Grayscale Style