Adjustment Layers-Curves.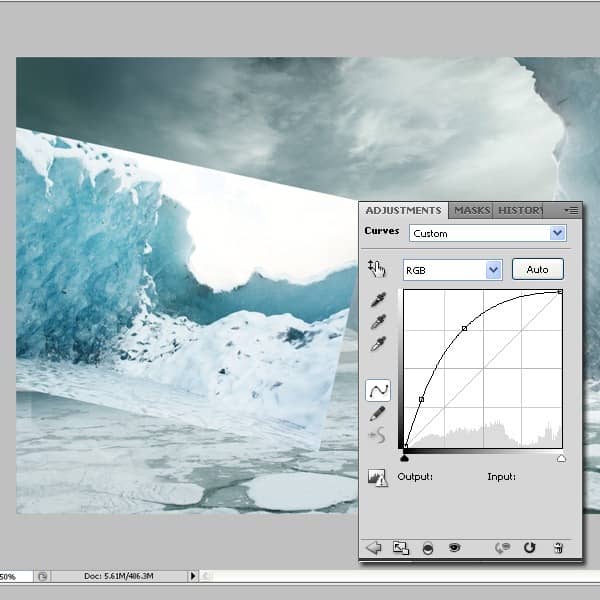 Adjustment Layers-Hue/Saturation.
Adjustment Layers-Levels.
Use the image below as a reference for how this should look like.
Step 13
This is the last part of the iceberg. So open the picture and place it at the end of the big chunk of ice. Use Curves to add some light to this picture. Erase the pictures background as you did for the other two before.
Step 14
Now let's put some snow in the picture, so open the first photography. Place it in lower right corner.
Use some Adjustment Layers, to fix the color differences, such as Color Balance, Curves, Hue/Saturation. Use the presets from the images below. Erase the edges so it will blend in.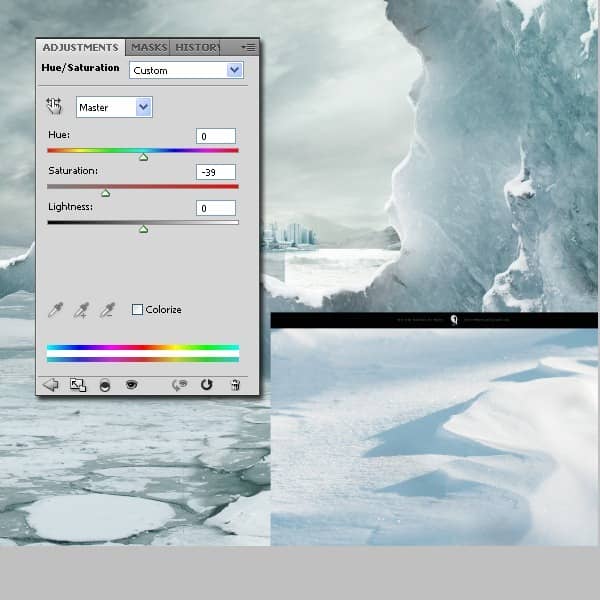 Step 15
We will use a lot of snow pictures, because we will take only a small part from each. Open the next snow picture. Place it on top of the other one. Adjust the colors as we did for the other snow picture. You can find the presets in the images below. Next erase the edges.
Step 16
Cut out the statue (I used the pen tool). Place it on top of all the other layers. Add a mask and cover the lower part so it will look like the statue is sinking in the frozen water. Use the ice line to place the statue, see how it's matching the statue.
We need to adjust the colors of the statue, so use : Hue/Saturation, Curves and Color Balance. Use this Adjustment Layers as a clipping mask.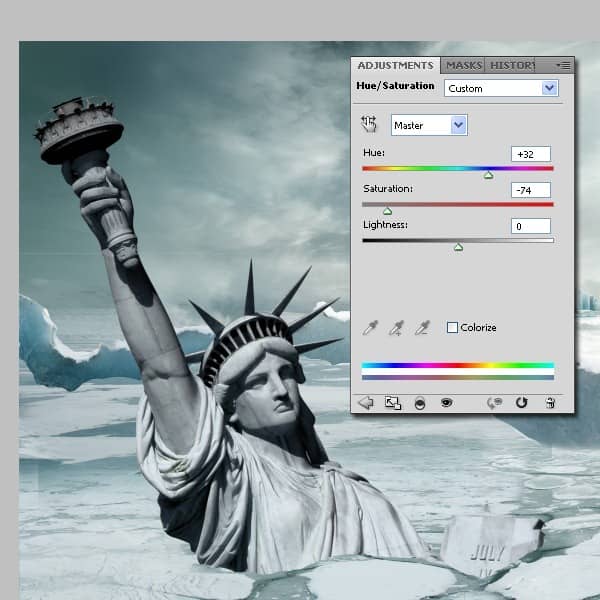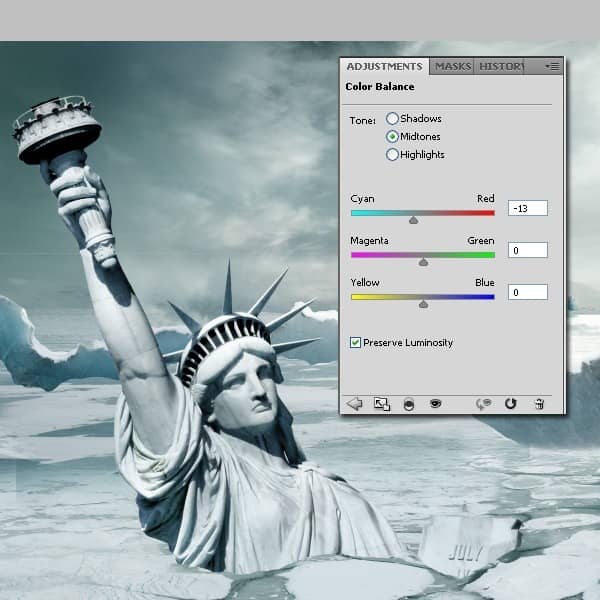 Step 17
In this step we will add the small boat. We are adding this because like this, the statue will look bigger by comparison. Place the boat on top of the snow in the right corner and cut it out.
Adjustment Layers-Hue/Saturation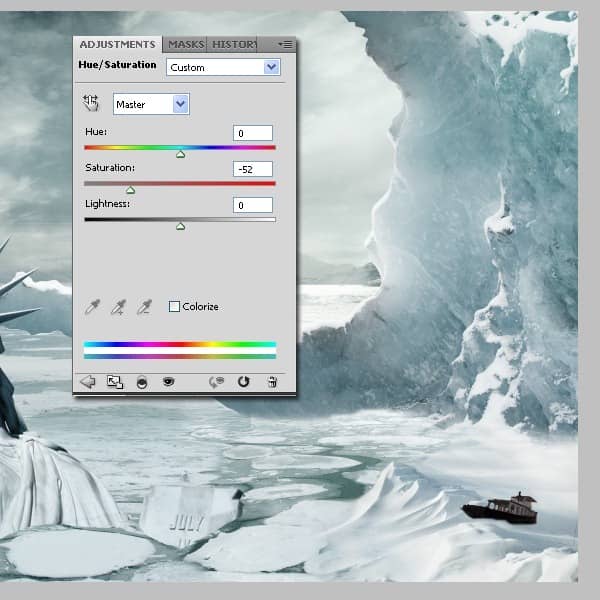 Adjustment Layers-Curves
Adjustment Layers-Levels
Adjustment Layers-Gradient Map
Step 18
Now we will add some snow to the city and adjust some minor details with the clone stamp tool. Use the brush tool to add some snow. This is not so important because it's so small and it will be a bit blurry in the end but all the small details count.
This is how it should look at this point.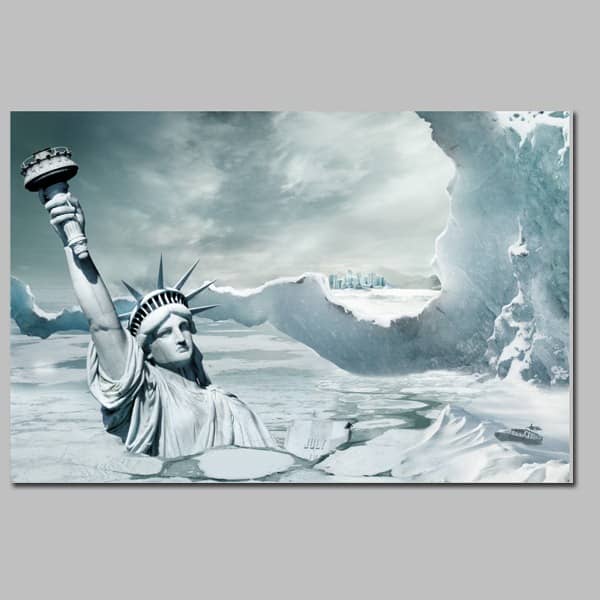 Step 19
In this step we will add some more snow around the Liberty Statue. Open this picture and place it in the back of the statue. Cover the edges. Switch the blending mode to screen.