Learn how to create this amazing surreal underground scene with a heart created from branches and scattering leaves! This photo manipulation tutorial will teach you various techniques such as blending, complex masking, painting, working with groups, and more.
Preview of Final Results
Tutorial Resources
Step 1
Create a new document with size of 900x1125 px and fill it with black. Open soil 1 image. Use Move Tool (V) to drag it into our black canvas, choose Cmd/Ctrl+T to transform it as shown below: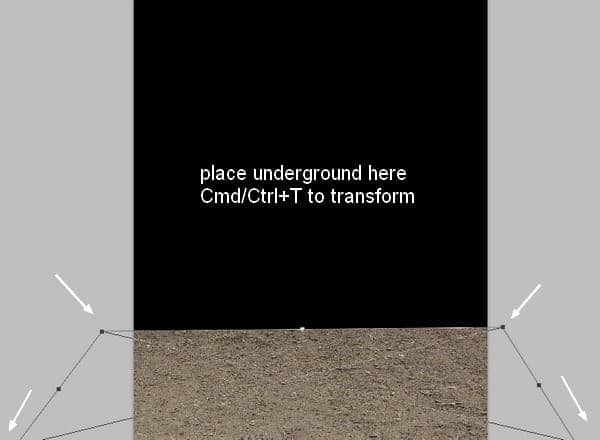 Step 2
Click the second button at the bottom of Layer Panel to add mask to this one. Use soft black brush with opacity about 60-70% to erase some parts of the underground. You can see the result on layer mask and result on picture: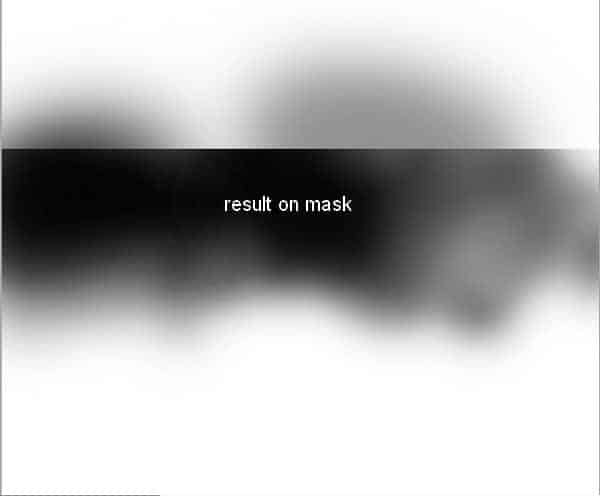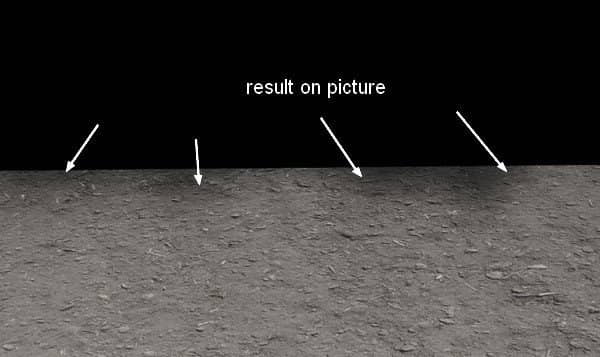 Step 3
To darken this underground, I used a Curves layer with Clipping Mask. On underground layer, choose Layer-New Adjustment Layer-Curves: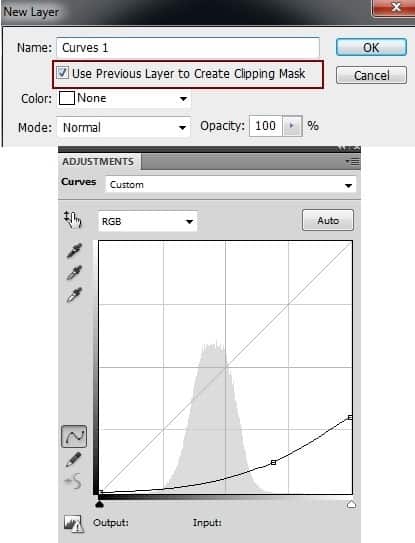 On Curves layer mask use black brush with opacity about 10-15% to reduce the lightness on the part near foreground: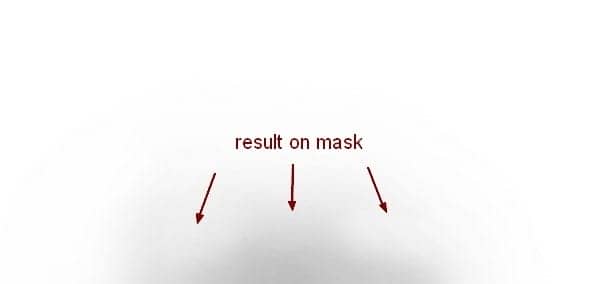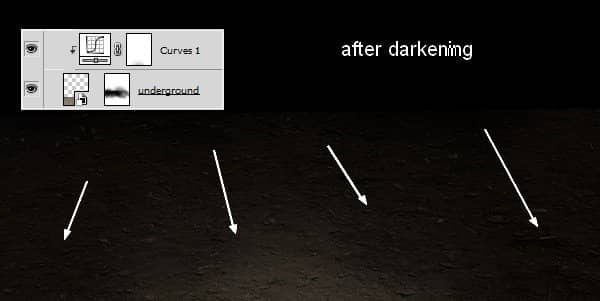 Step 4
I added a Levels layer to change the contrast a little: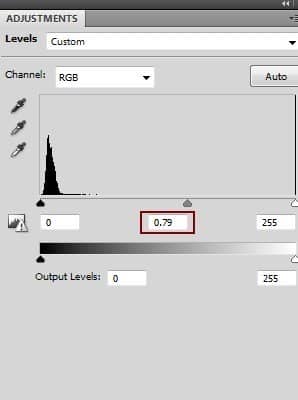 I used black brush to erase the foreground: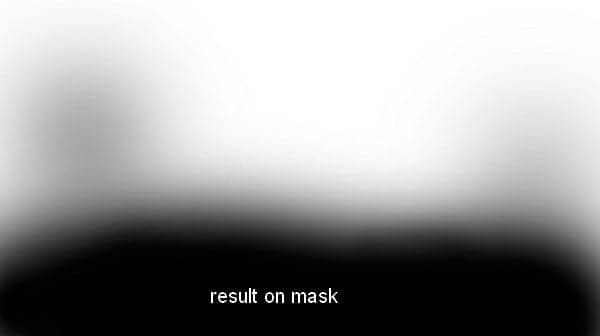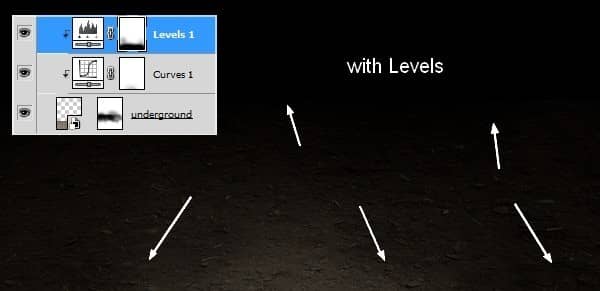 Step 5
I made a Hue/Saturation layer to reduce saturation of the underground:
Step 6
Isolate model from background and place her on the underground (feel free use your own stock).
Step 7
I don't like the shirt model wearing so I'll repaint it. Make a new layer (Clipping Mask), use hard brush with color #fbfbfb to fill the shirt: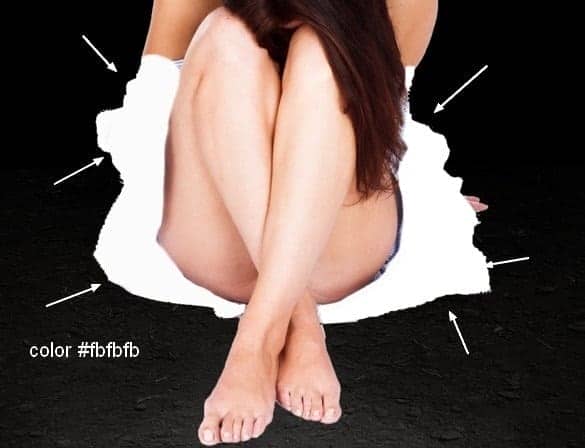 I named this layer "clothes base". We'll be adding more details to it later.
Step 8
Use Curves to darken the model :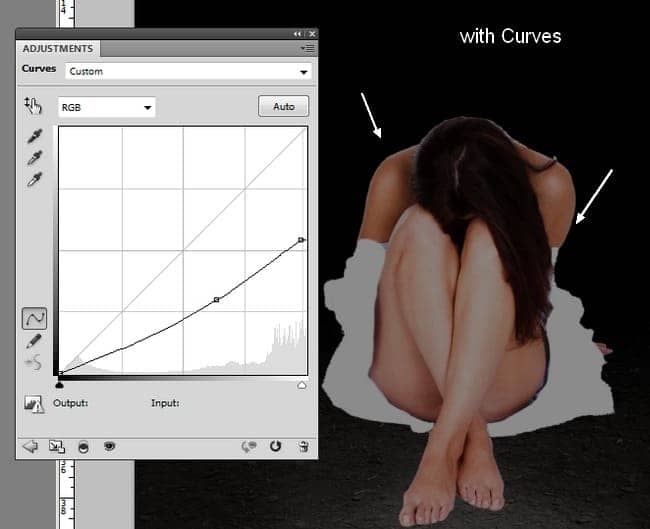 I added a Levels layer to fix the contrast there: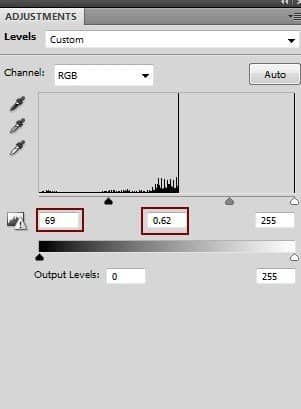 On Levels layer mask use brush to erase on some part of the model to get proper light and shadow: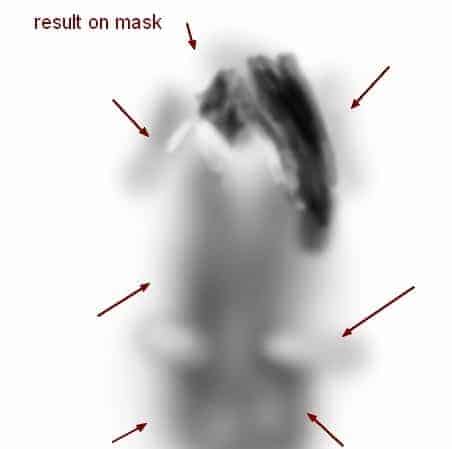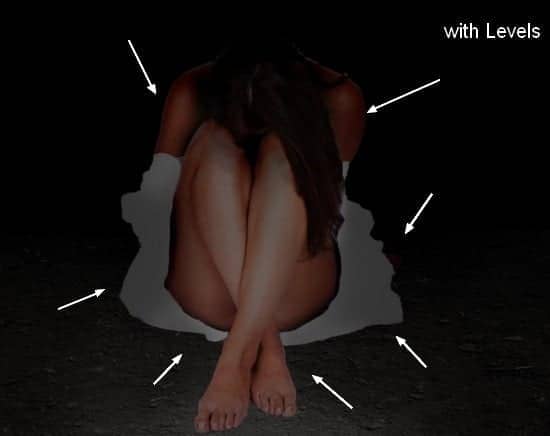 Step 9
Apply Hue/Saturation to match her with the scene: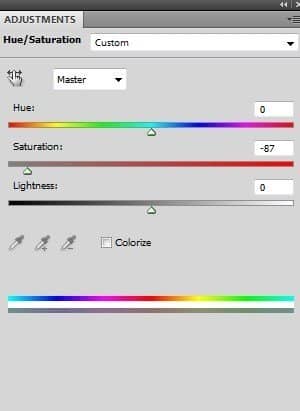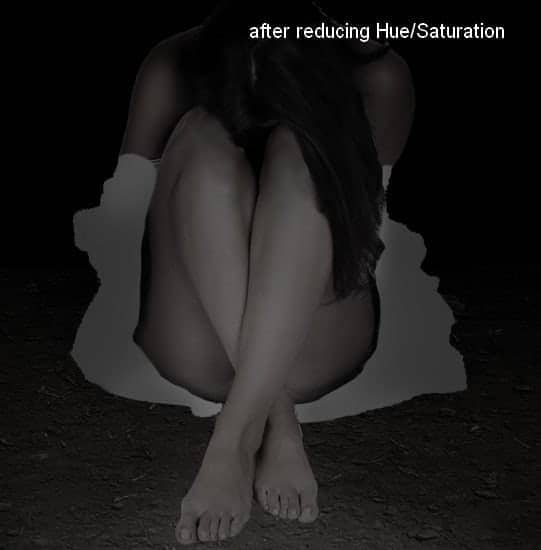 Step 10
Now we'll pay attention to the clothes. Create a new layer, fill with 50% gray and change the mode to Overlay:

Take Burn Tool (O) with Midtones Range, Exposure about 25-30% to darken the clothes. You can see how I did it with Normal mode and result with Overlay mode: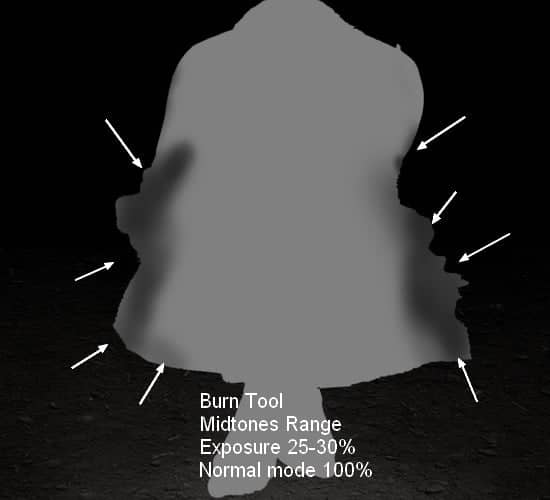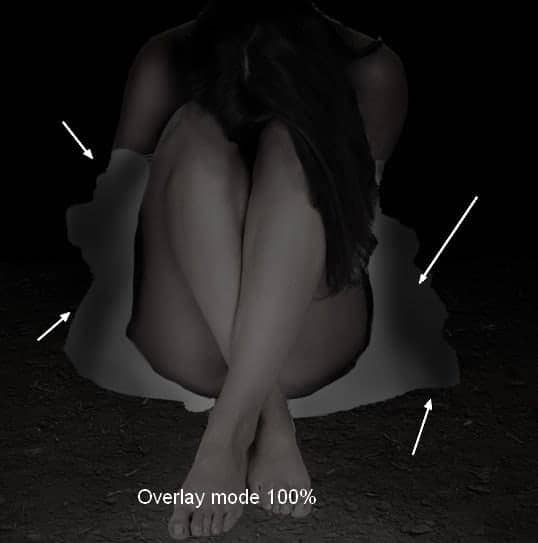 Step 11
Make a new layer with same settings, use Dodge and Burn Tool to create details of the wrinkles for the clothes. I've tried to achieve a silky, soiled look (as she is sitting on the underground ) and you can see my results as a reference: