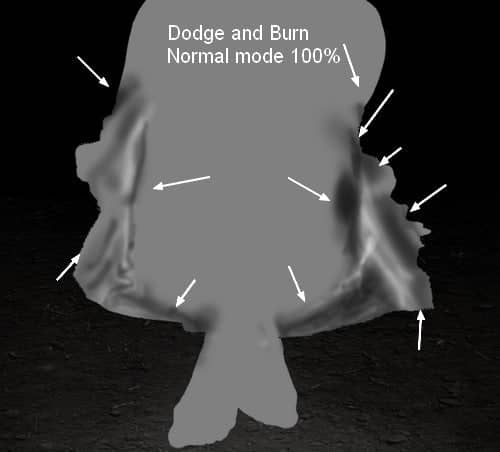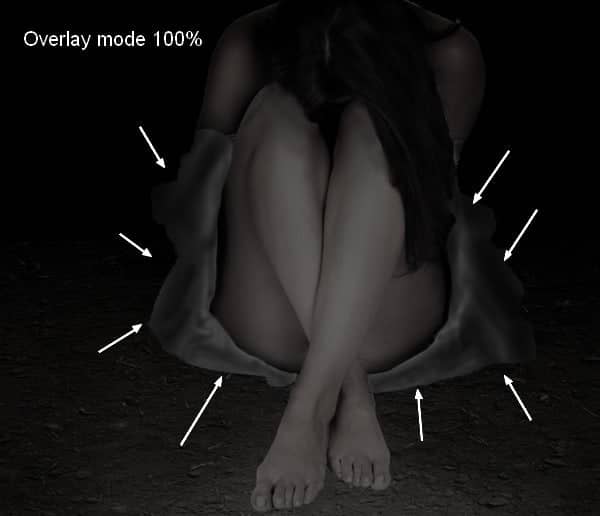 Step 12
Make a new layer under model one. Use soft black brush with opacity about 30% to create shadow for model clothes, legs on the ground: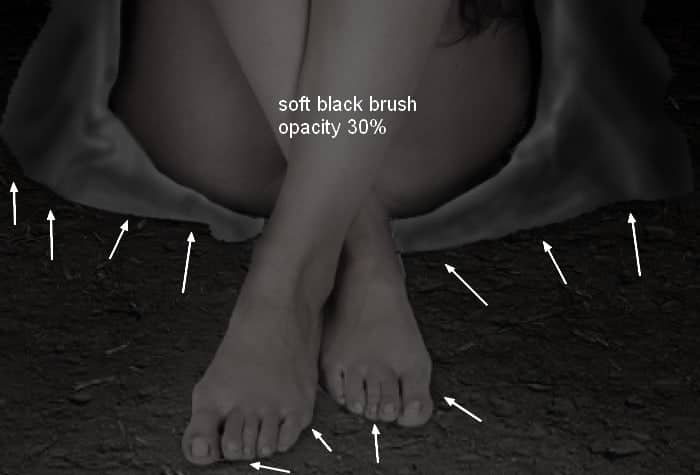 Step 13
To give the model more "dirty" look, choose wood texture, use Rectangular Marquee Tool (M) to make a selection :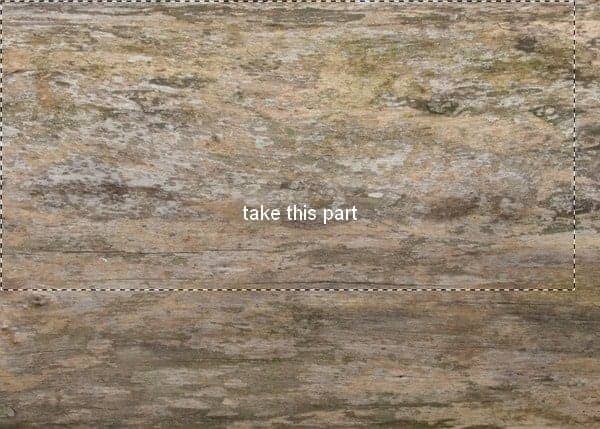 Place this part on the model and use Warp Tool (Edit-Transform-Warp) to bend this part a little: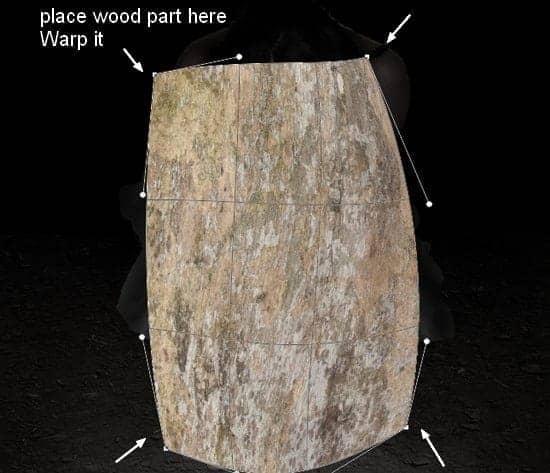 Change the mode of this layer to Soft Light 100%: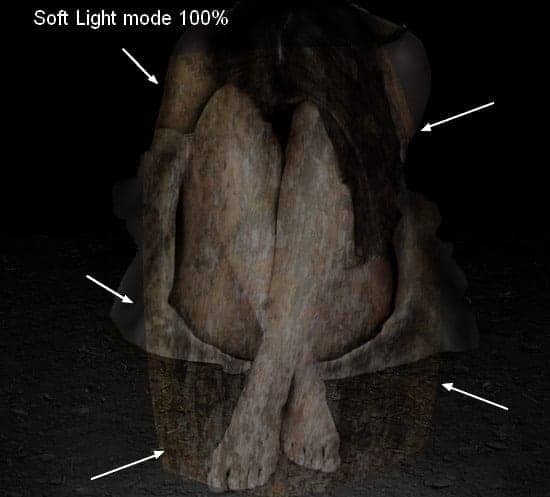 Step 14
From brush menu, choose Reset Brushes to change brush preset to default. Now on brush menu, click to choose one of Spatter brushes (mine is Spatter 24):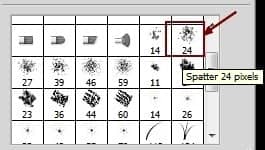 Press F5 to change settings for this brush: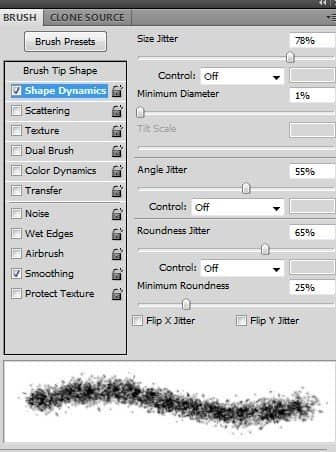 Add layer mask to this wood texture layer. Use indicated brush to remove hard edges and create a subtle effect on the model: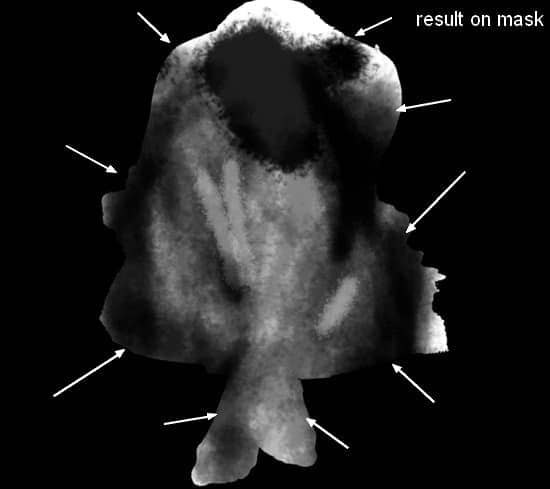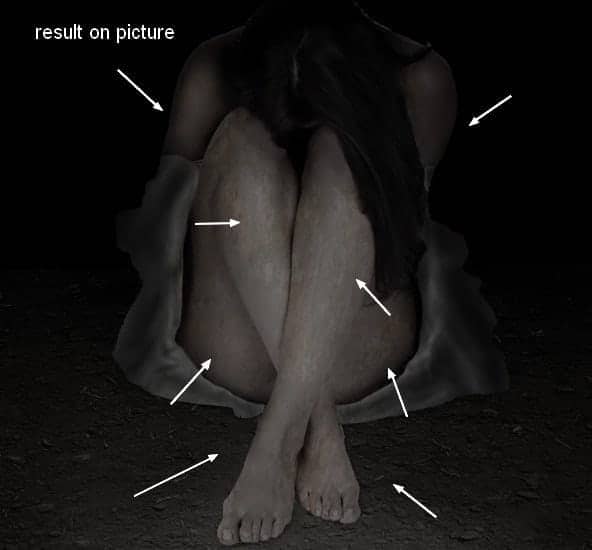 Step 15
I darkened the effect with a Curves layer: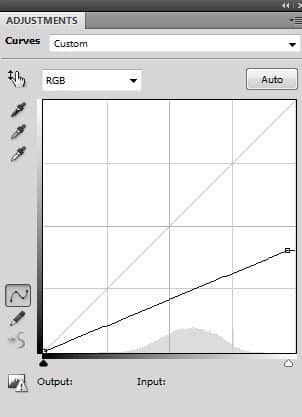 On its layer mask, reduce the dark with soft brush with very low opacity (10-15%) on model feet:
Step 16
After darkening, the model hair became very solid and unnatural. To correct it, I made a new layer on the top, used brush with color #080707, 5 px to paint some soft parts and tiny hair strands: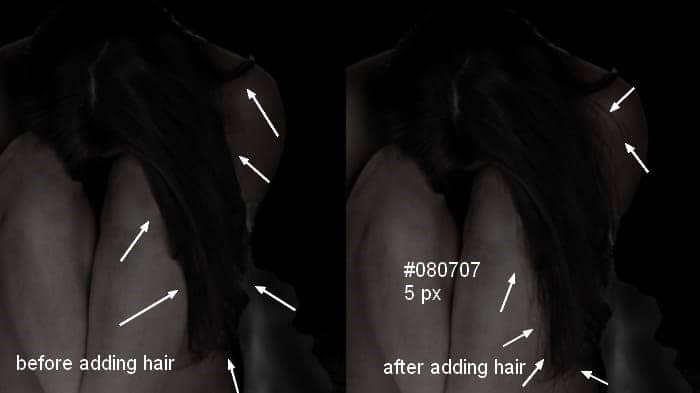 Step 17
Open soil 2 stock. Take a part from it and position it above the model: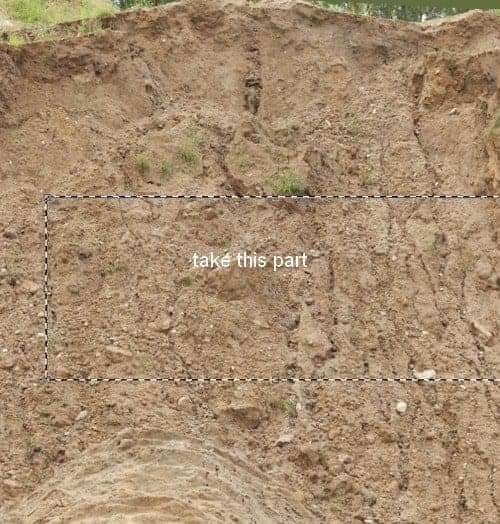 Use layer mask to get the look below: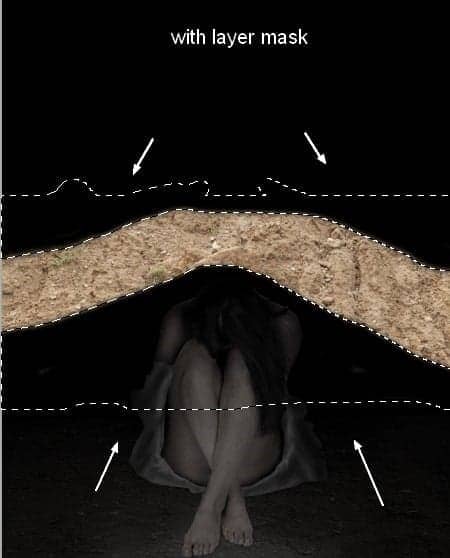 Step 18
Drag the soil again into our pic: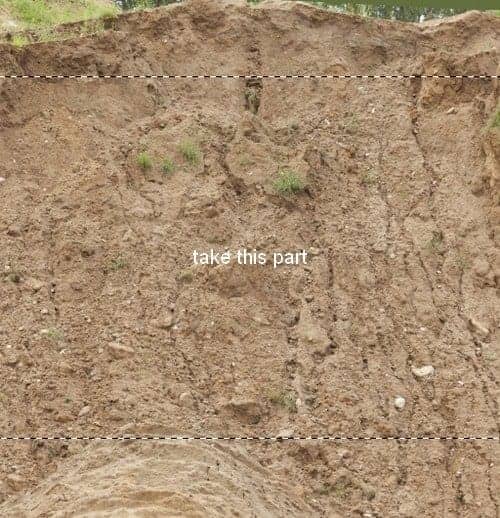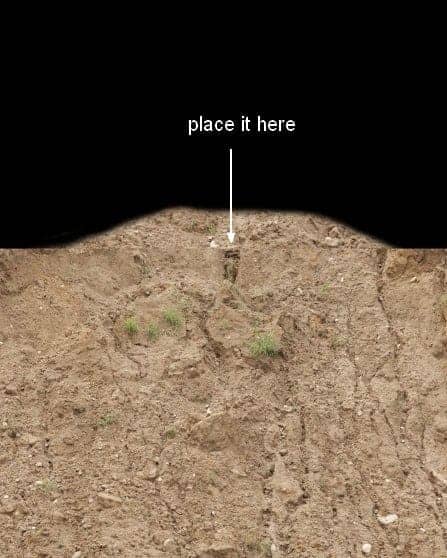 Add layer mask to this one. Use black brush with hardness about 70-75% to paint inside this part to create a form of a cave.
Step 19
I wanted to fix something of the cave so active Clone Tool (S) and make a new layer: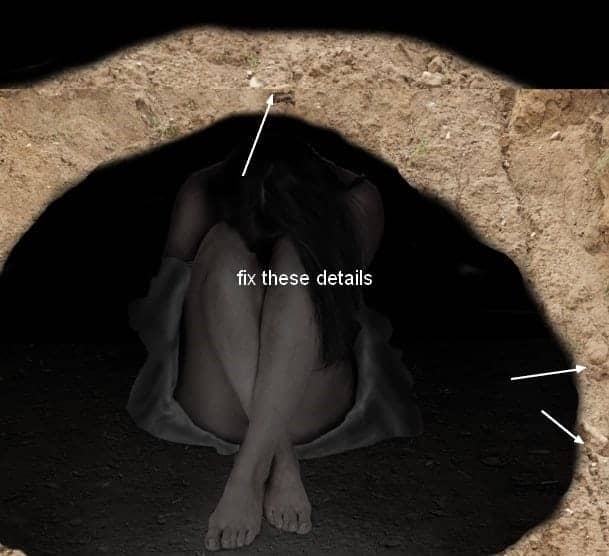 Use this tool to remove these details: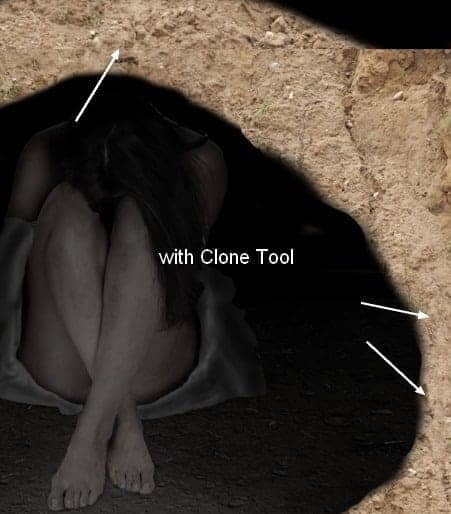 Step 20
Make all the cave layers and clone one selected then press Cmd/Ctrl+G to make group for them. Change the mode of this group from Pass Through (default group mode) to Normal 100%. I named the cave layers "part 1" and "part 2". Create a Hue/Saturation layer within this group: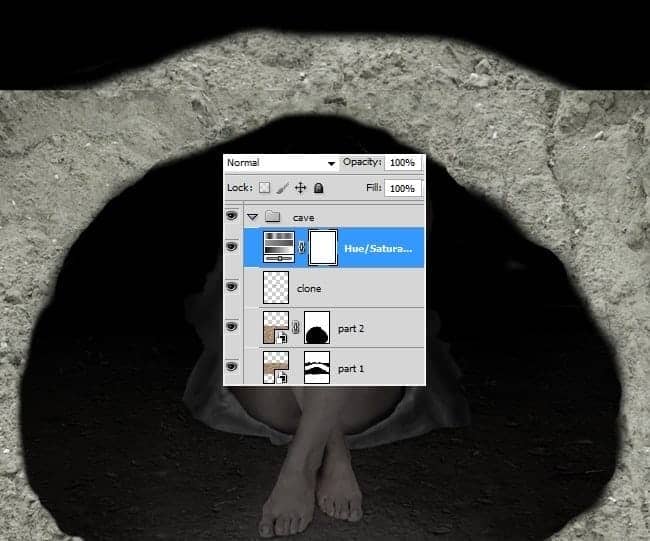 Step 21
Use Curves to darken the cave:
On Curves layer mask use brush with very low opacity (10-15%) to reduce the dark on some parts a little: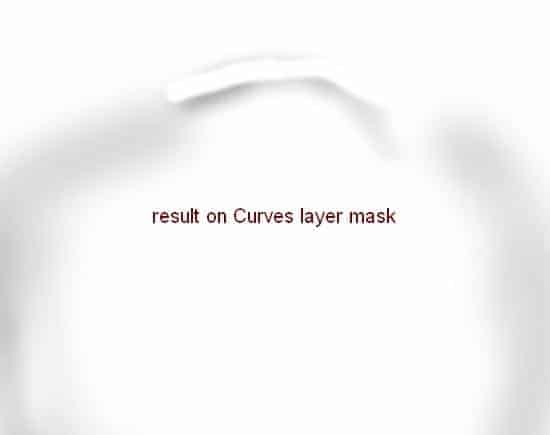 Step 22
Open branches 1 stock. Use Lasso Tool (L) to choose one part from this image then drag it into our image. Use Warp Tool to tweak this part as shown below: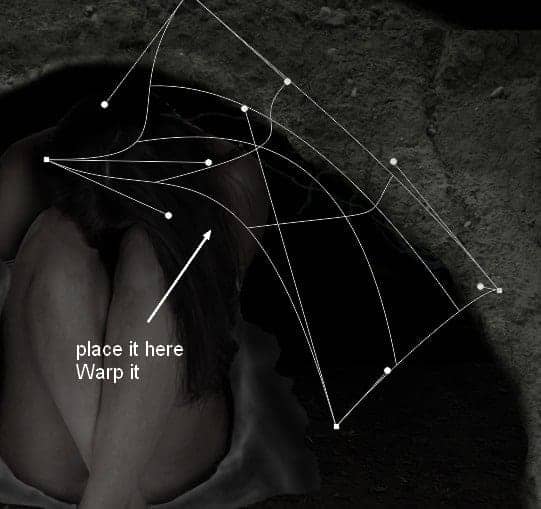 Remember to place this layer under cave group.