No white borders!
Add drop shadow to the clock to make it blend in better.
Do the same with other clocks.
Step 44
Go back to the wallpaper layer and select this area with the Marquee Tool.
Right-click and choose "Layer via Copy", then flip vertically (just like with the legs).
Set layer opacity to 35% for a slight reflection.
Step 45
Paste the rabbit on a new separate layer and resize if needed to keep realistic proportions.
Cut the rabbit out with the Pen Tool.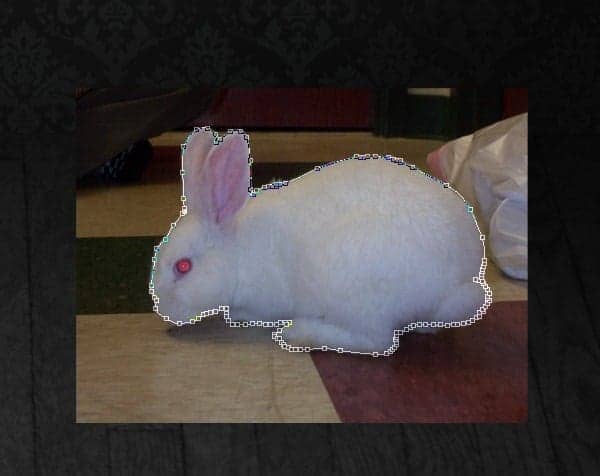 This how it looks with the rabbit... time to blend it in.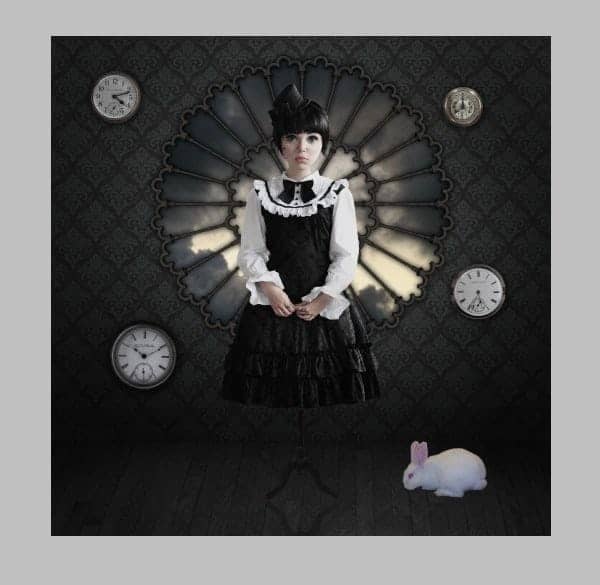 Step 46
Go to Hue/Saturation and make the yellow tones lighter by +100.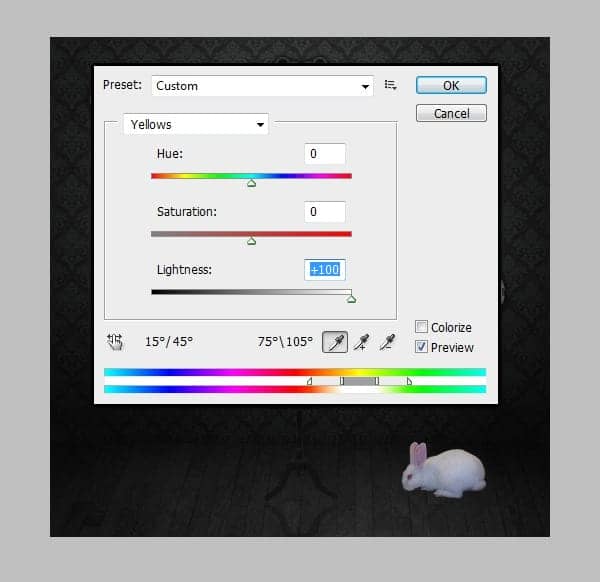 Take the Burn Tool, but this time set the range to "Shadows" and click a few times around the eye to make it pop. Then take the Sponge Tool and choose "Saturate" from its drop-down menu. Click a few times on the eye.
For the shadow, create a new layer under the rabbit and using a soft round brush with black colour, draw this shape. The larger your brush is, the smoother the edges of the shadow will be.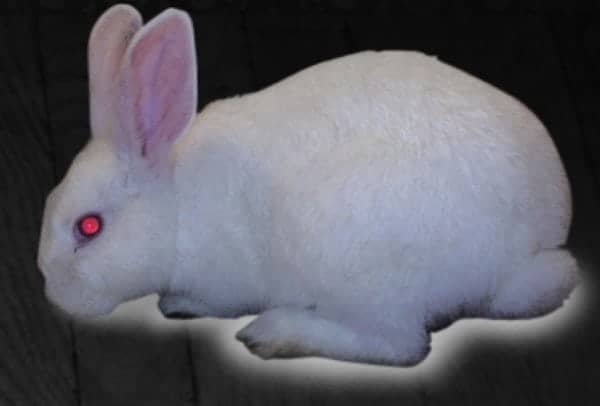 Go back to bunny's layer and reduce Vibrance by -50. Also add some Brightness (+15).
Step 47
Now the reflection. It has to be very subtle. Go to Layer > Duplicate Layer and make a copy of the bunny. Flip it vertically and place it under the white fluffy creature so that the noses touch.
Go to Edit > Free Transform and then click the little arch that appears to enter the warping mode. Warp the reflection until the paws touch as well.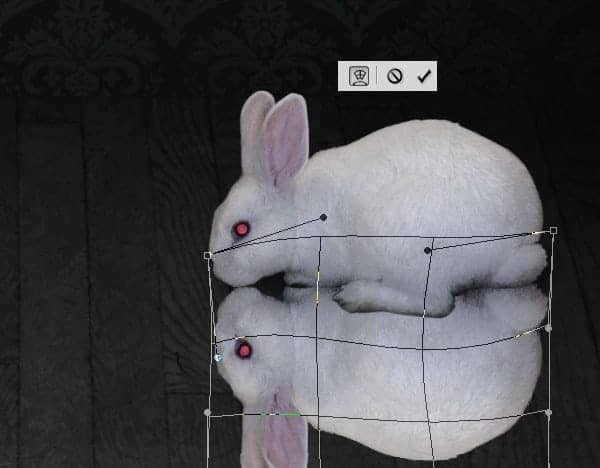 Go back to the bunny layer and select the paw. Right-click and "Layer via Copy".
Flip it vertically and warp a little bit so that the paw on the reflection is flat. Then take a soft round eraser and blend the paw in.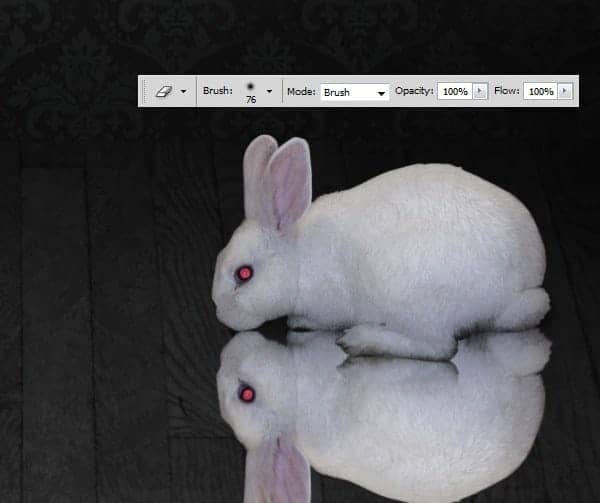 Darken the reflection's stomach with the Burn Tool.
Lower the reflection layer's opacity to subtle 25%.
Finally, add this Gradient Overlay.
Step 48
With bunny!
Step 49
Paste the wall texture on a separate layer right above the wallpaper layer. Resize it so that it fits the area.
Texture is now set on Soft Light. I also desaturated it and set the Lightness to -15.
With a slight reflection.
Step 50
Finally, colours! This is the fun part. Use settings provided and you should have a nice blue-toned image.