This Photoshop tutorial will show you how to create a realistic Steam Iron from scratch. You'll learn how to create realistic shadows & highlights on plastic and metal.
---
Preview of Final Results
---
Download the PSD
Steam Iron.zip | 670 KB
Download from Website
---
Draw a realistic Steam Iron in Photoshop
---
Step 1 - Create a new image file
Open Photoshop and create a new image (Ctrl+N or File > New) with the settings shown below.
Width : 600 pixels
Height : 600 pixels
Resolution : 72 pixels/inch
Background Contents : White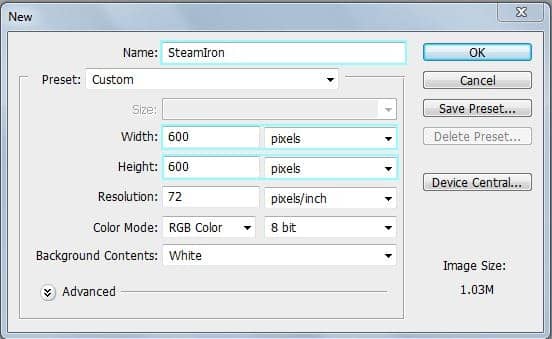 ---
Step 2 - Steam Iron top part
Make a new layer(Ctrl+Shift+N or you can go to Layer->New->Layer or you can press the indicated button in the picture below ). Rename the layer to "top part". You can rename a layer by pressing right click on it , then selecting "Layer properties" option and in the "Name" box you can enter what name you prefer. From the Tools menu select Pen Tool (P key) and make a selection like in the picture below ( first make a path then press right click on it -> make selection)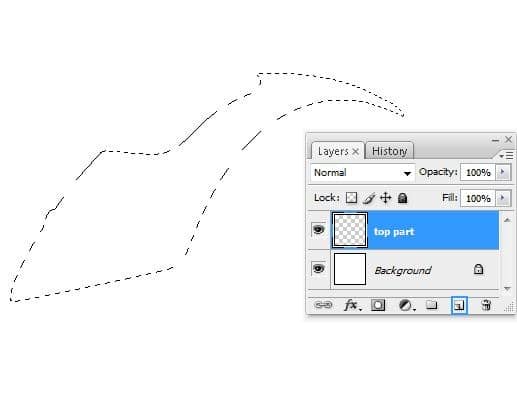 Fill the selection created at the step 2A(right click on the selection->Fill) with a lighten gray , I used #e8e6eb
---
Step 3 - Adding Shadows
From the Tools Menu select Pen Tool (P) and use it to make a path like in the picture below (3A)
Press right click on the path and choose "Make selection" option , here increase the Feather Radius to ~ 2 pixels (3B)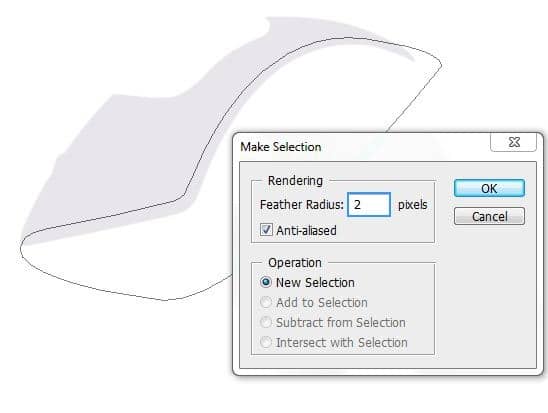 From the Tools Menu select Burn Tool (O) with the next settings :
Master Diameter : 65 pixels
Range : Shadows
Exposure : 50% (3C)
Use Burn Tool (O) in the selection created at the step 3B (3D)
---
Step 4 – Highlights & More Shadows
Add more shadows using Burn Tool (O) (4A)
Now , make next settings for Dodge Tool (O) :
Master Diameter : 74 pixels
Range : Shadows
Exposure : 47% (4B)
Add some highlights using Dodge Tool in the indicated places (4C)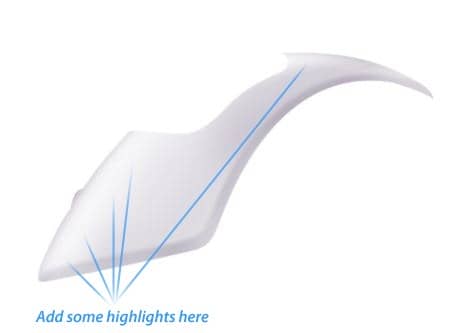 ---
Step 5
Make a new layer(Ctrl+Shift+N or you can go to Layer->New->Layer or you can press the indicated button in the picture below ). Rename the layer to "spray". You can rename a layer by pressing right click on it , then selecting "Layer properties" option and in the "Name" box you can enter what name you prefer then using Lasso Tool (L) make next selection (5A)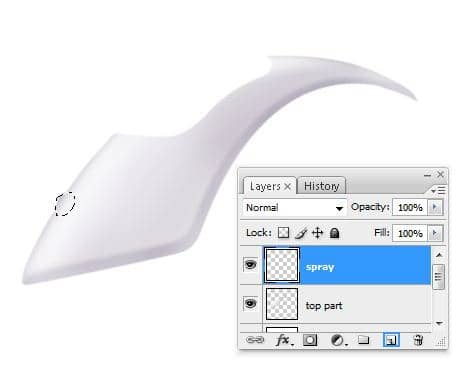 Fill the selection (right click -> Fill) created at the step 5A with a grey color , I used #d0ced3 (5B)
---
Step 6 – Highlights & Shadows
Make next selection using a selection tool (6A)
Add some shadows/highlights using Burn/Dodge Tool (O) in the indicated places , then make another selection using Lasso Tool (L) (6B)