Finally, we have done with the pirate house. Give this folder a layer mask. Mask some areas around the lower part and some edges of the building as indicate in red highlight.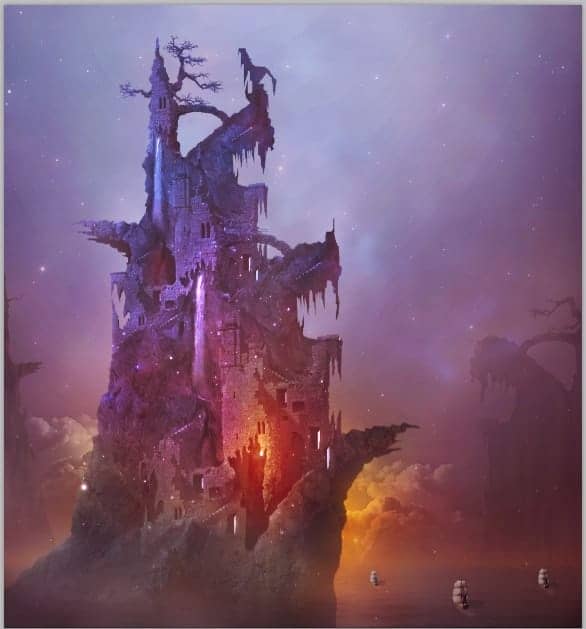 Step 30
It's almost done. To complete the scene, we also will add some light spots to the distant rock. To do this, create a new layer above all the other layers. Take brush tool (B). Hit F5 to show the brush preset. Set the shape of the brush. With this shape, click the brush to paint spot. Use soft yellow color for this.
Now on the same layer, click white smaller brush on the middle of yellow spot.
Next set the shape of the brush stroke as below, click white hard dot in the middle of the spot. Set this layer to hard light at 100%.
We can alter the color of the light by giving it color adjustment: hue/saturation by sliding the hue slider accordingly.
Finally, to give more subtle ray, we can give it a layer style. Go to layer > layer styles > outer glow. Given this light spot, here is the setting of the layer style to and the result: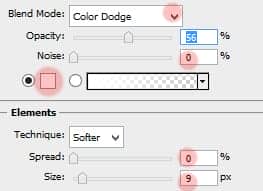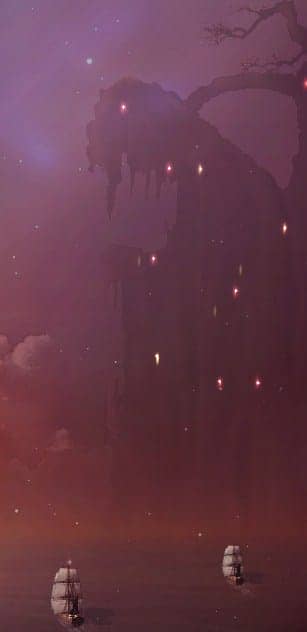 Step 31
We will give final adjustment layer for overall scene. Go for the last time to layer > new adjustment layers > curve.
Mask the part indicated in red highlight.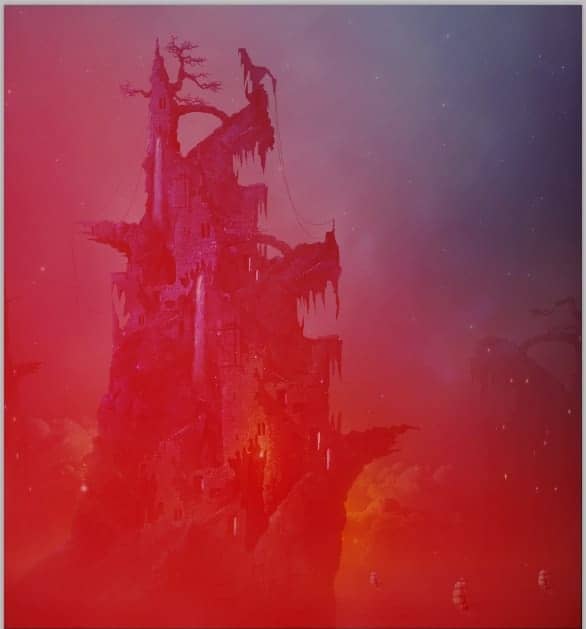 Final Results
Download the PSD
Pirate House.zip | 132 MB
Tutorial by Dek wid
Thank you for following this tutorial Hope that this tutorial will be useful and happy photoshopping.
– Dek wid