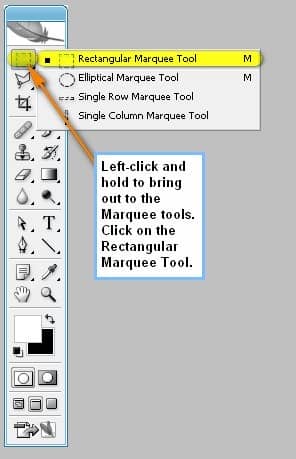 When it is activated, click on an area on the edge of the image and drag a selection area (Rectangular Marquee) on the area shown below: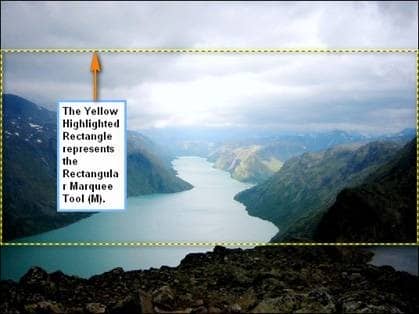 Once you've made the selection area, you may now move the image to our canvas. To do that, activate the Move tool by pressing V on your keyboard. Once you're done, the mouse pointer will change and a small cross will be added to the bottom-right part of the cursor. When you see that change, left-click on the image using the Move tool and then drag the image within the selection area to our canvas.
Before we proceed with the next part, we will need to rename this layer to "Lake". To rename a layer, simply double-click on the words: "layer 2" to prompt a text box to appear. Once that appears, you may now rename the layer.