Learn how to this surreal photo manipulation of a climber who finds the secret temple above the sky with Photoshop. In this tutorial, you'll learn how to create your own mountain cliff landscape using several photos of stones, place a climber in the landscape with realistic shadows and lighting, then complete it with a warm color tone effect. Throughout the tutorial, you'll learn techniques that will help you create better photo manipulations.
What you'll be creating
This image was created to tell you about there is a climber who finds a secret temple that is located above the sky, and there is a flying ship. To create this image, we'll start by creating a sky background. Next, we'll add some stones to create a cliff and add the climber, temples, crows, and trees to the image. Finally, we'll finish it up with a warm color tone effect. You'll need Photoshop CS5 or newer to follow this tutorial.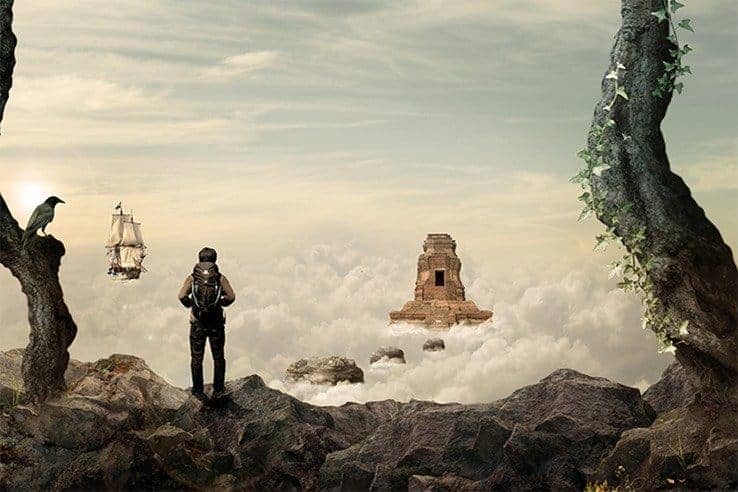 Behind The Scenes
Tutorial Resources
Step 1
For the first step is skecth your ideas, in this step we will create a sketch of the idea that we have. the purpose of this sketch is to give us a reference for the next steps, so that we can know what kind of photos we will take photos or search.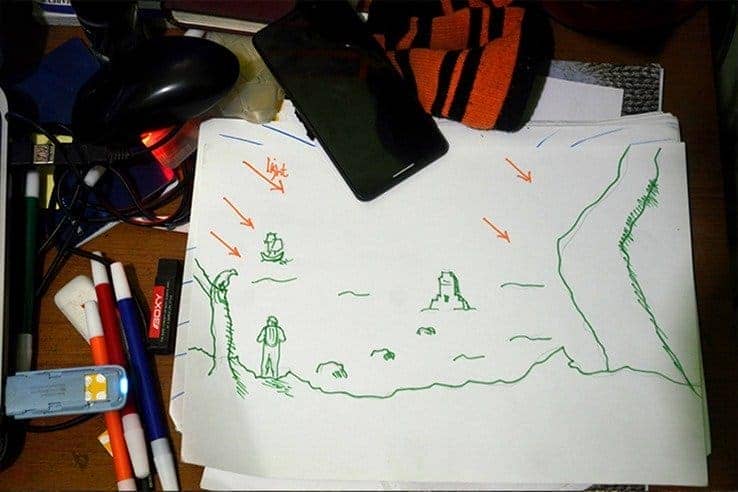 Step 2
After we know what is going to be made, the next step is taking photos, which must be considered is the perspective and light. These are some photos I took when I hike in the mountains Lawu, Indonesia. you can see my DeviantArt link for more stock.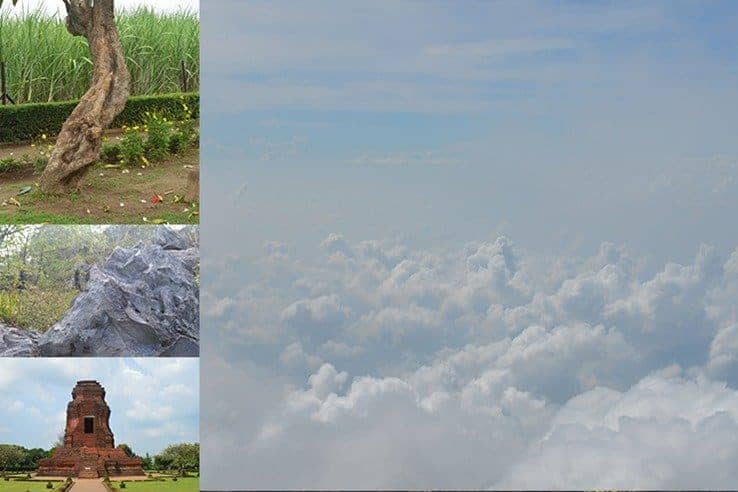 Step 3
Now, we work with photoshop to combine the photos into a scene that we want. The first step, create a new document, Go to File > New or the short key Cmd /Ctrl+ N. A blank document with size of 3000 pixels wide and 2000 pixels high.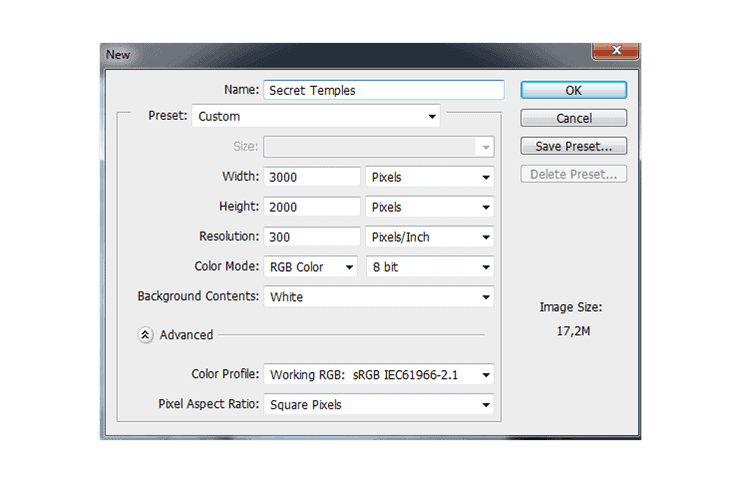 Step 4
Then, we add the photos. Go to File > Place and select the photos.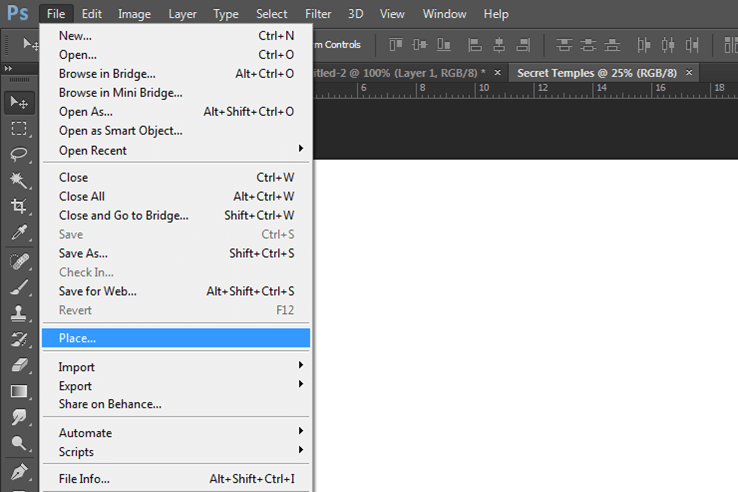 Step 5
add the photos "sky2" to document.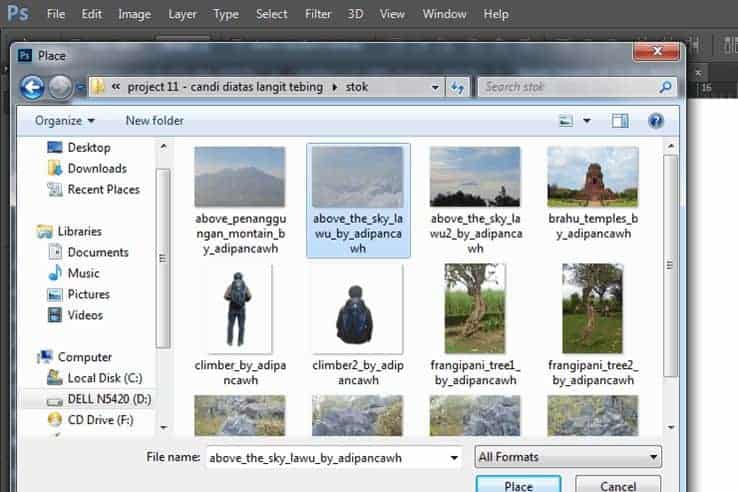 Step 6
After add the photos, then stretch, like shown in the image below. When you put the picture it automatically in the transformation. But if not, transform the landscape, press the short key Cmd /Ctrl+ T or go to Edit > Transform > Scale. Pull the black cubes in the corners to the formed frame.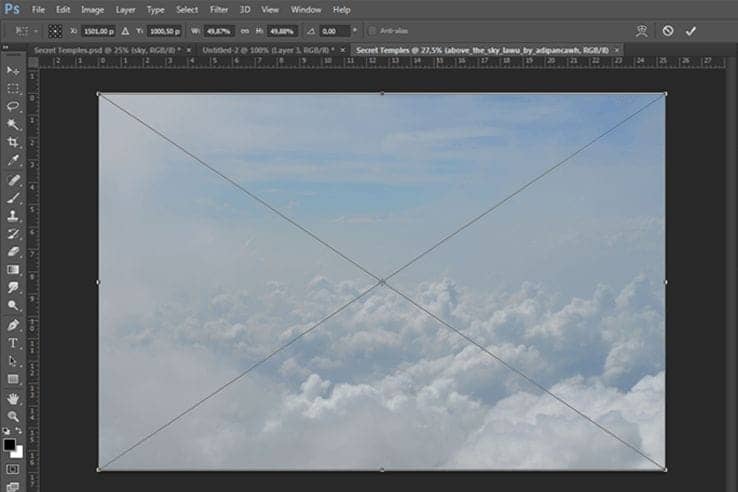 Step 7
Then, add the "sky3" to document, Go to File > Place and select the photos. then put the image as like shown in the image below.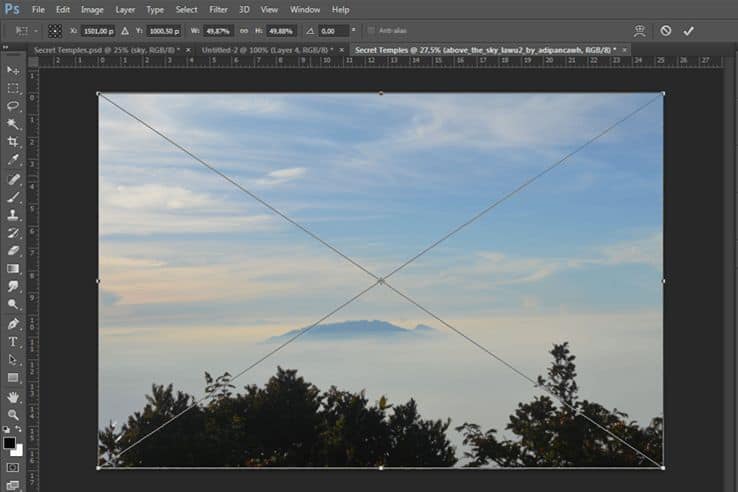 Step 8
Add a layer mask to this image by clicking on the icon mask in the Layers panel.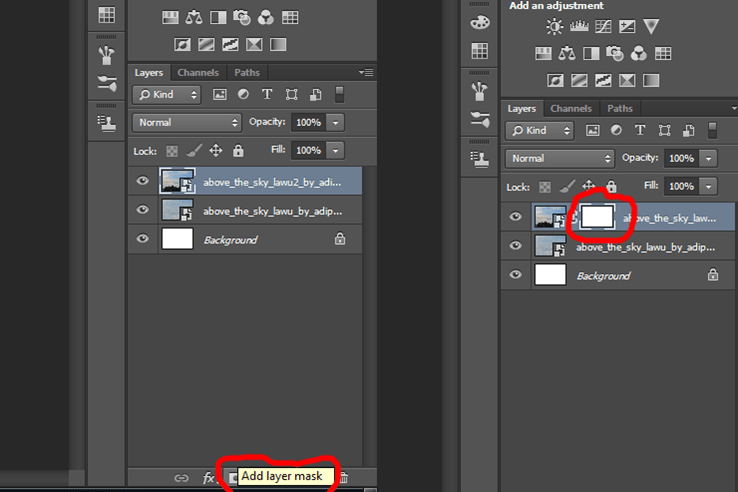 Step 9
Now, with selected layer mask, active the Gradient Tool (Shortcut G), make sure color of foreground default black & wahite (press D) than click and drag from down to top. it will make like shown in the image below.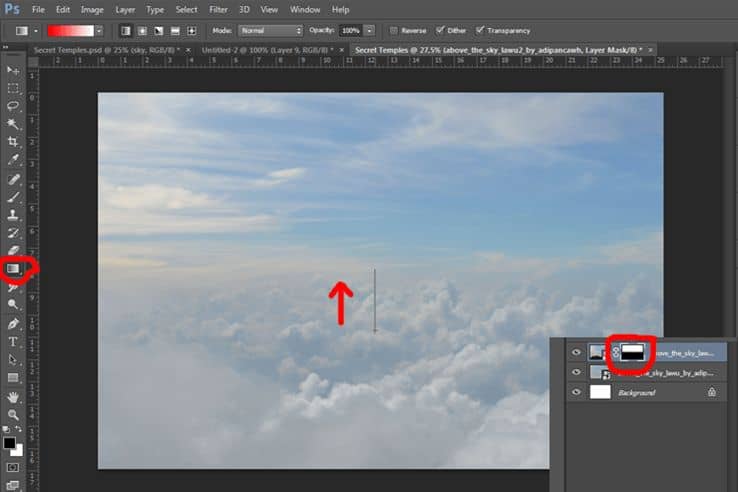 Step 10
Select all the layers we created so far by clicking in the first one, holding Shift, and then clicking on the last one. Then, drag all of them to that little folder in the layers panel, which will create a new group with all of them. You could also select them and use the shortcut Ctrl/Cmd+G. Name this new group "Sky". then delete the background layer with drag layer to trash icon in panel layers