This tutorial shows how to develop a futuristic fantasy theme out of a plain background using photo manipulation, photo montage techniques coupled with some painting inside Photoshop.
---
Preview of Final Results
---
Download the PSD
Futuristic Matte Painting.zip | 35 MB
Download from Website
---
Create an Amazing Futuristic Matte Painting Photoshop Tutorial
---
Resources
---
Step 1: The Idea
When I found the California coastline image I thought to create something interesting with it. I imagined theme and put it on the canvas that you can see below. Some futuristic unconventional building and a huge helipad or aerodrome and some floating mountains or rocks! As I came to a conclusion about what to create I painted it out loosely. I blocked the initial shapes and details using default chalk brushes in Photoshop. Just to give some direction and mood. I encourage you to start by blocking the shapes. Later on we will fill them with photo elements. Please keep in mind you are not just limited to these instructions. They are there to give you some direction. There is always plenty of room for your own creative freedom to improvise things. That is what tutorials are about. So let's get started.
---
Step 2: Setting up the Background
Create a new document at 1920 pixels wide and 1080 pixels height. Bring the California Stock image into Photoshop. Drag and drop it into the working document. I tend to keep things organized into groups to the extent it is sensible. Though we don't need to create a new group for every single layer. Create a new group called "background", drag the background image into the group folder.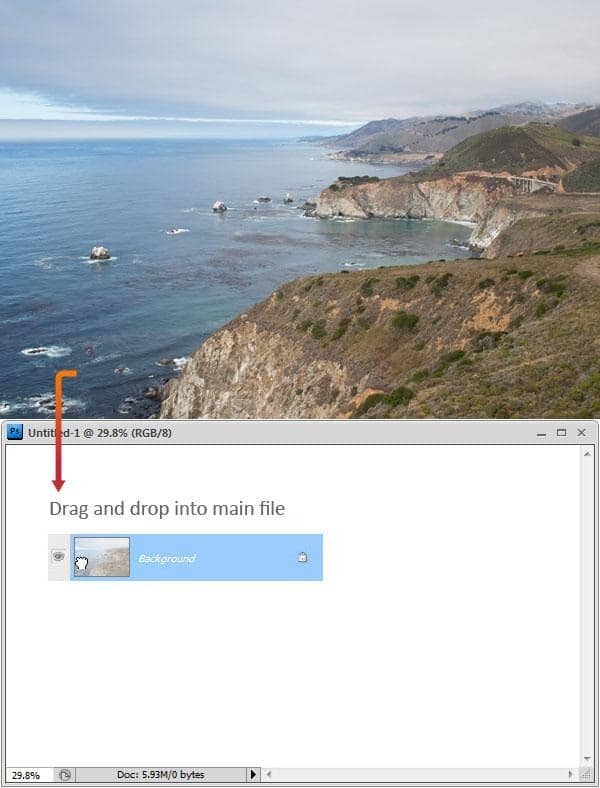 Flip the canvas by choosing Image > Image Rotation > Flip Canvas Horizontally. Reposition the image. Use the coordinates if you need.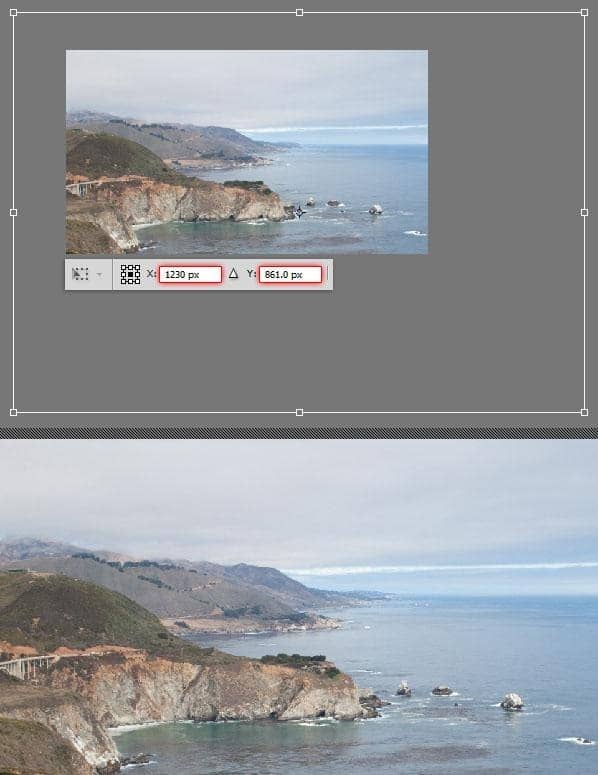 Press Ctrl+M, adjust the values slightly using the "Curves" dialogue box.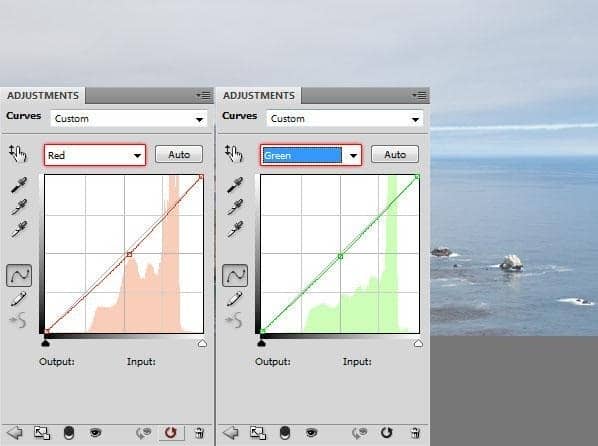 ---
Step 3: Replacing the Sky
We have just set up the background. Let's actually start to build the scene. We are going to work from the back to the front fashion. So we start from the sky. The sky is the key element in an image that defines the mood and lighting. The sky existing sky isn't going to work for us. Add a Layer Mask and paint out the sky with the Brush Tool.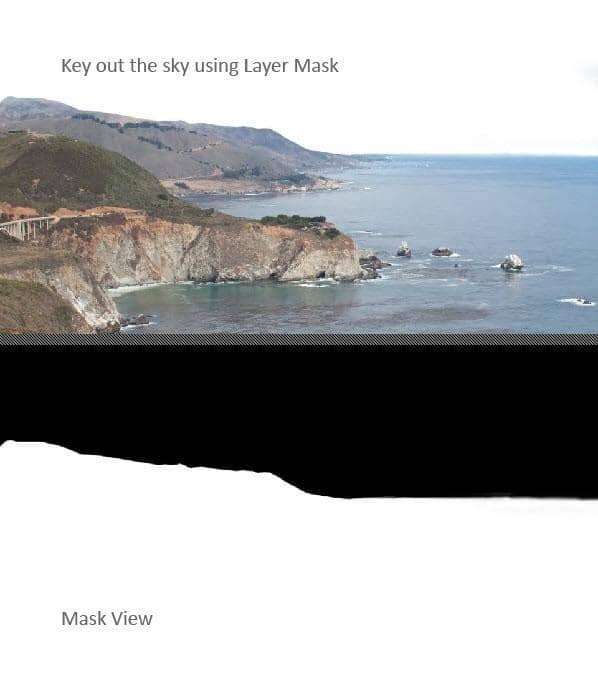 The sky is keyed out. We will create our own sky by blending different skies together. Let's open up the Sky1 and drag it into the main document. Resize and reposition the sky. Create a new group called "sky" below the "background". Drag the sky layer into the group.