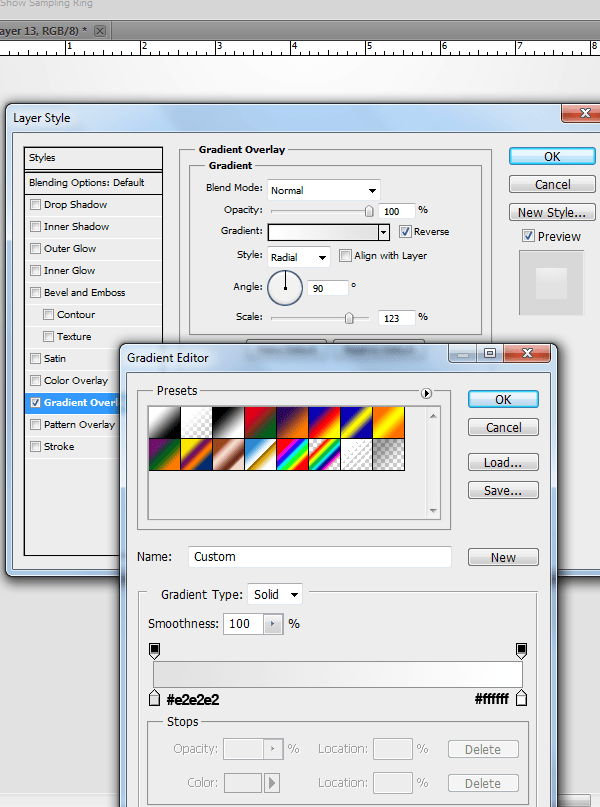 ---
Step 15
Open your texture in photoshop and place it above your background layer and change the layer to soft light.
---
Step 16
Create a new layer and grab your paint brush tool and use the cloud brush and put them under your font.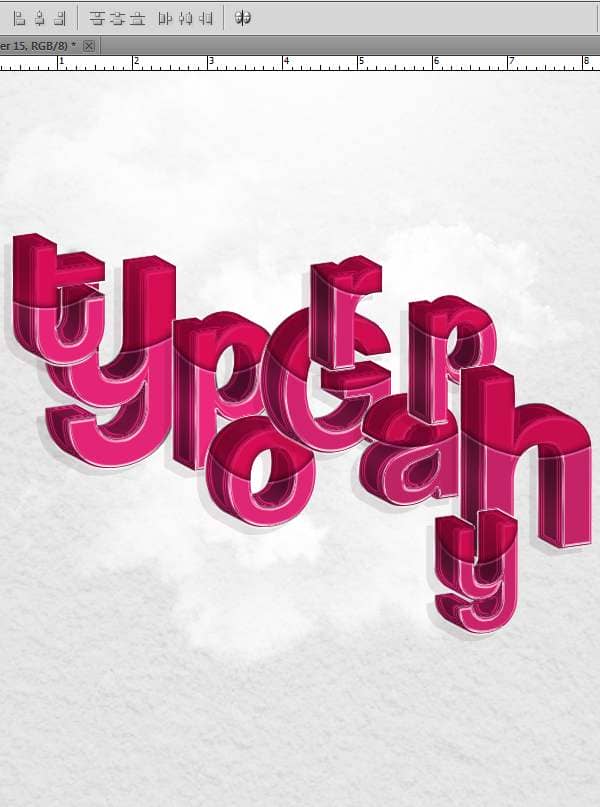 ---
Step 17
Create a New layer and use the paintbrush brushes and place them on your canvas like so. The colors I used are: #0578a5, #5ed950, #f2eb17, #0ef2ea, #640ef2, #f20eef, #f20e24, #f28a10, #f2ea0e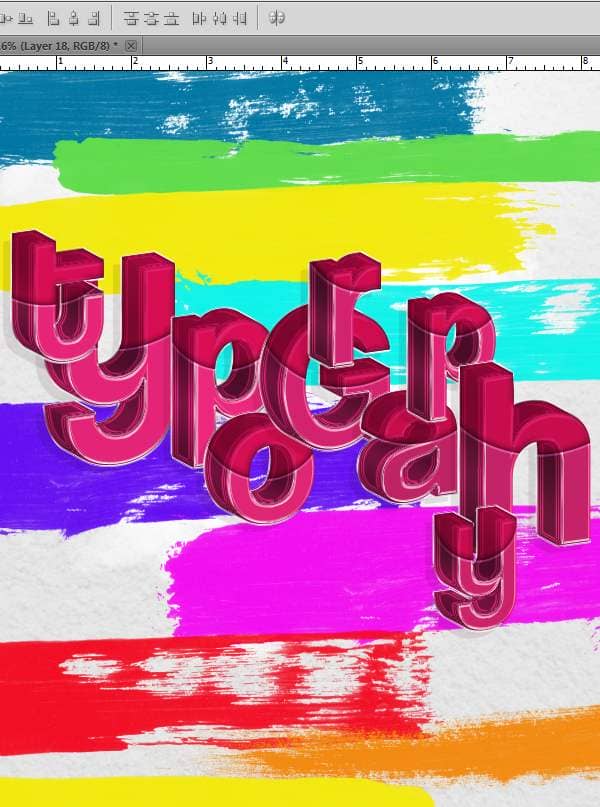 ---
Step 18
Now Filter>Blur>Motion Blur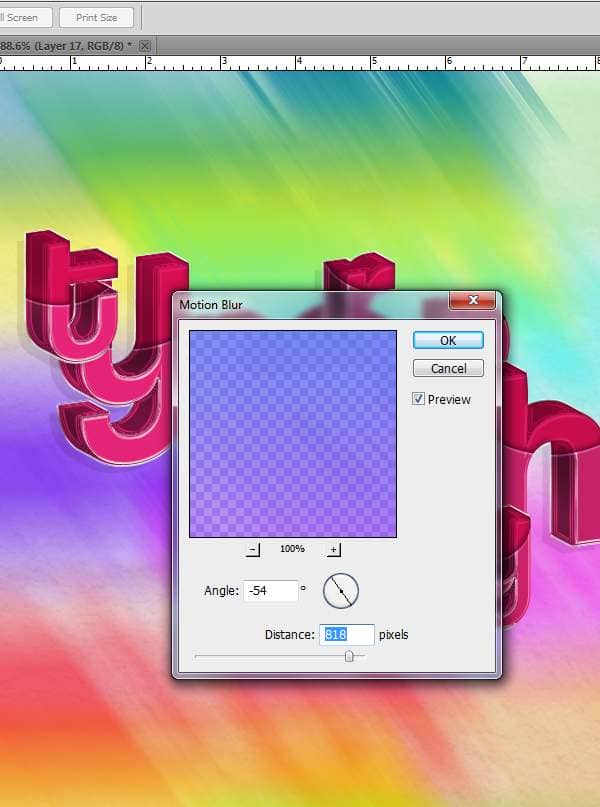 ---
Step 19
Change this layer to Overlay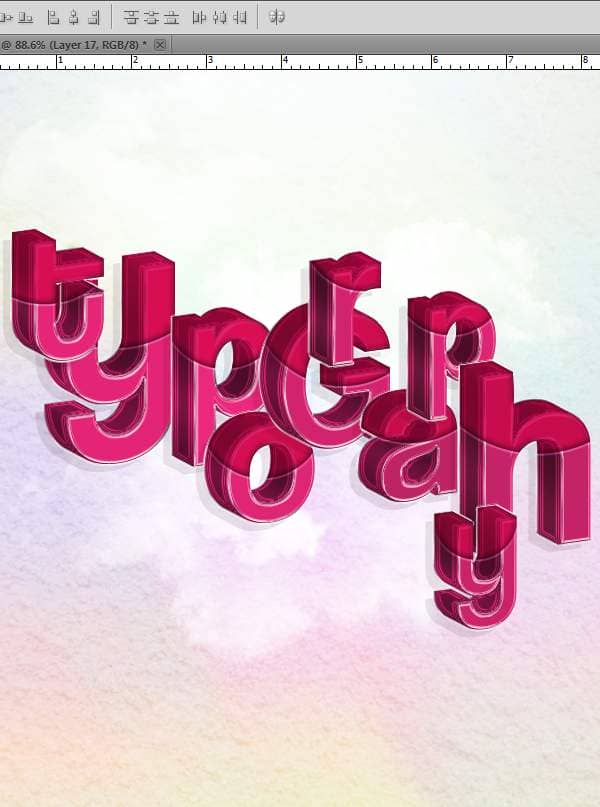 ---
Step 20
Now we will add the strings, make a new layer and grab your pen tool (make sure that your paint brush tool is set to 3px Hard round brush) make a line from the top of your letter to the top of your document. Right click the line and select Stroke path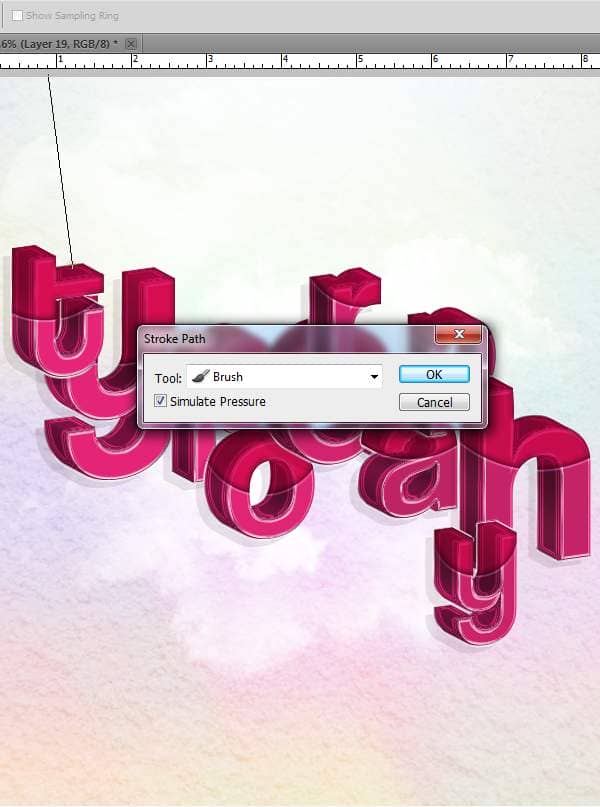 ---
Step 21
Make another one and apply a Drop shadow to both. Note: I used 3px and 2px lines when making the strings
---
Step 22
Make strings for the rest of the letters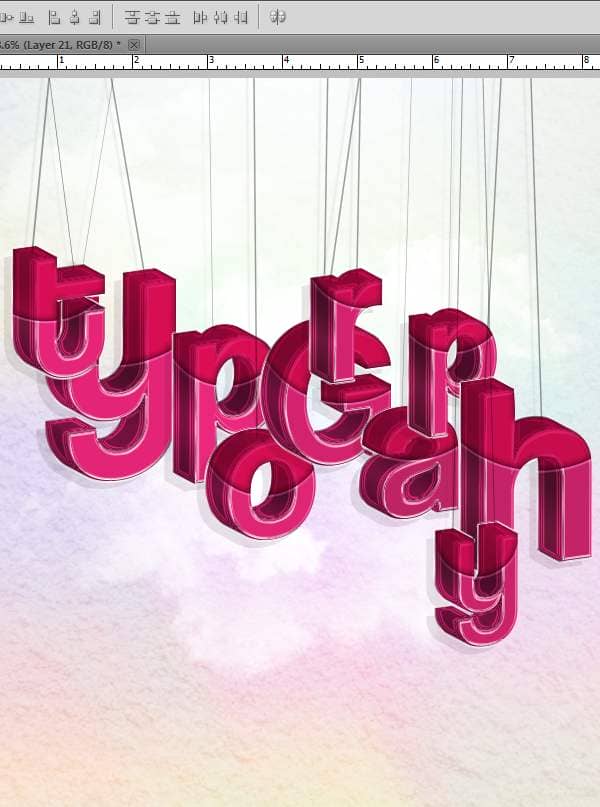 ---
Step 23
Grab your paint brush tool again and place the "Brushilicious" brushes on some of the letters.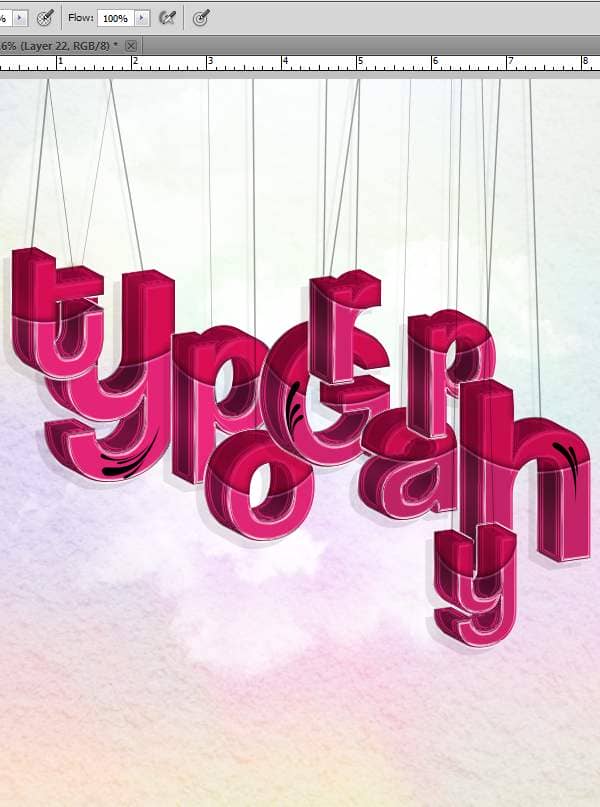 ---
Step 24
Add this layer style to them. Make sure that the layer fill is set to 0%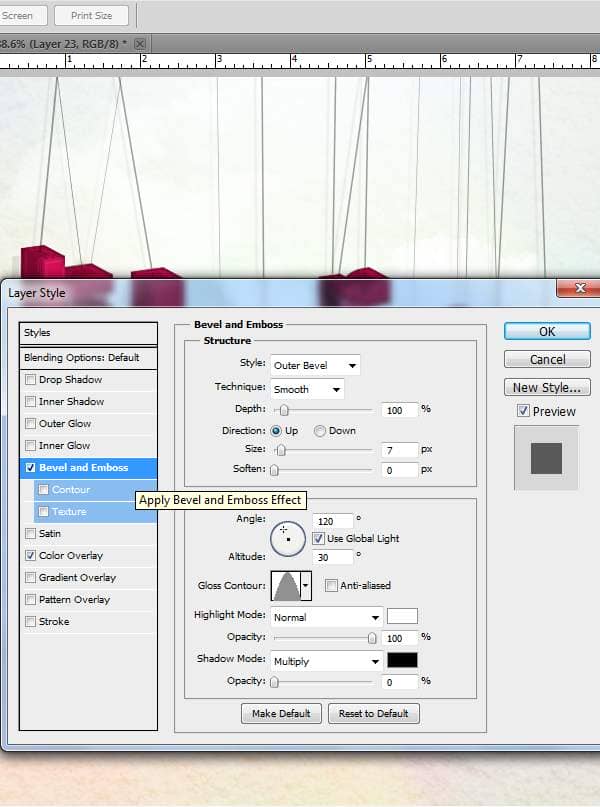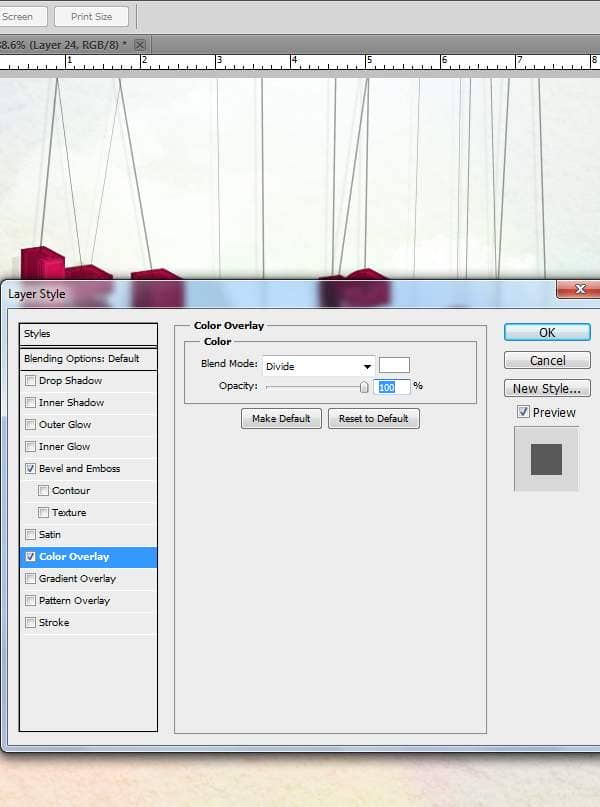 ---
Final Results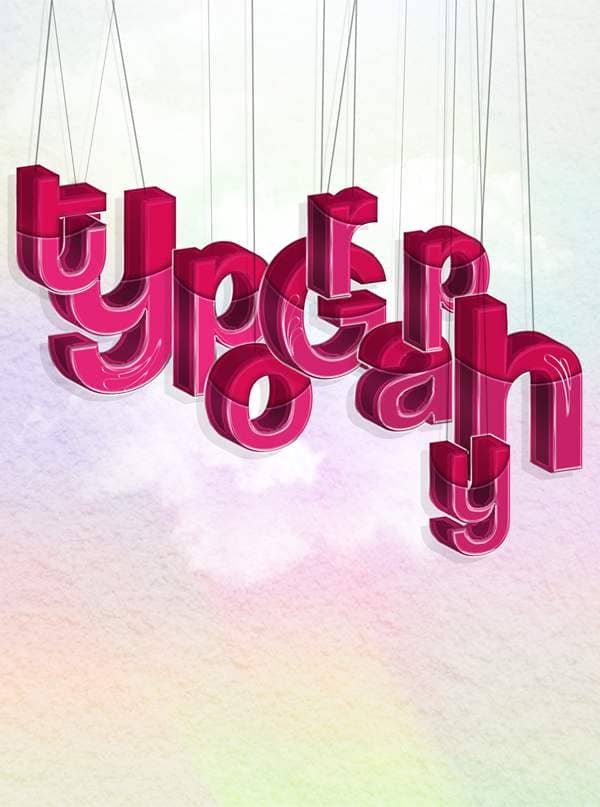 ---
Download the PSD
Hanging Typography.zip | 3.59 MB
Download from Website
---
Tutorial by Ashlee Harrell

Thank you for following. I hope you enjoyed it!
- Ashlee Harrell