Volume 4 of Digital Painting Techniques from 3DTotal is out and we're reviewing it! This book contains a compilation of walkthroughs & tutorials from professional digital artists around the world and will teach you a variety of subjects and painting styles. What's inside this book? Should you buy it? Read this review to find out.
Topics
You will start off with 18 walkthroughs on how to paint various subjects; tribal warriors, droids, vehicles, and environments. The second chapter goes through painting styles such as pin-ups, comic art, and manga. There on, you'll learn digital painting techniques, go through overview of painting projects, and finish with a beautiful gallery of work from Andree Wallin, Piotr Jablonski, and Gerhard Mozsi.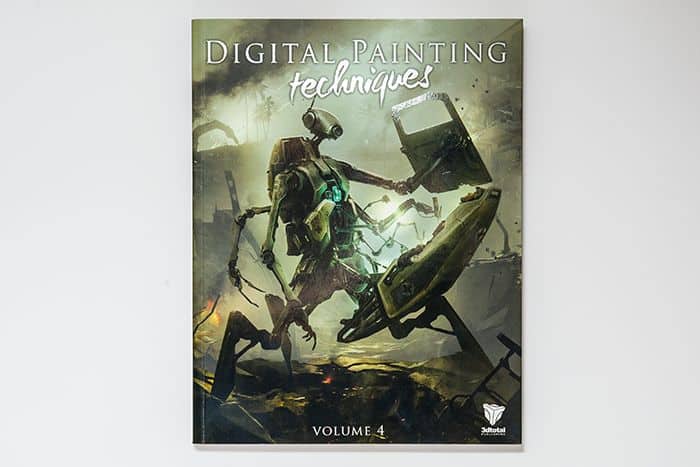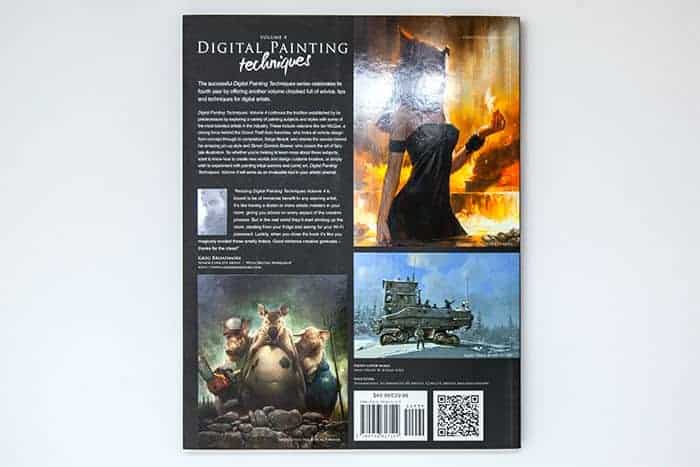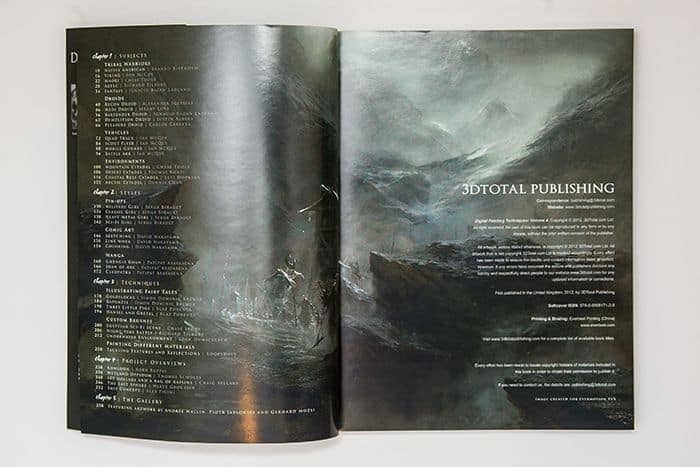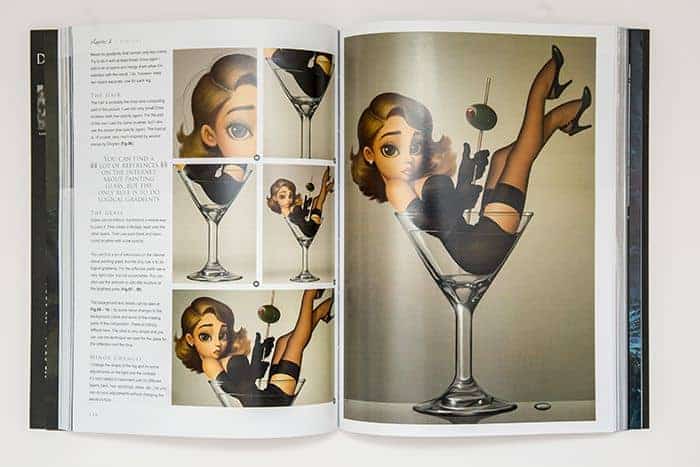 ---
Tutorials
This book is filled with digital painting tutorials; 41 to be exact. Most of them are written as a walkthrough written from the artists perspective. The topics aren't in step-by-step instructions – they're a guide of what the artist did to create the artwork with plenty of quick-tips scattered throughout the book. While we liked this approach for understanding the workflow from the artists perspective, we felt that some tutorials could become confusing to artists who were not proficient with all the tools in Photoshop. Asides from learning painting techniques, this book helps you realize the pros and cons of the different painting techniques and when you should use them.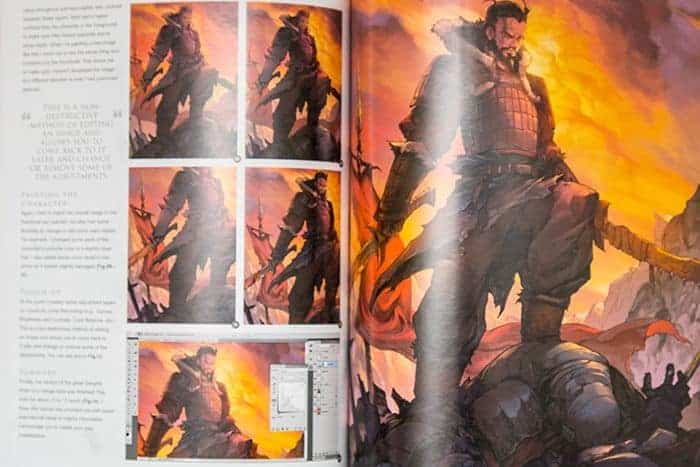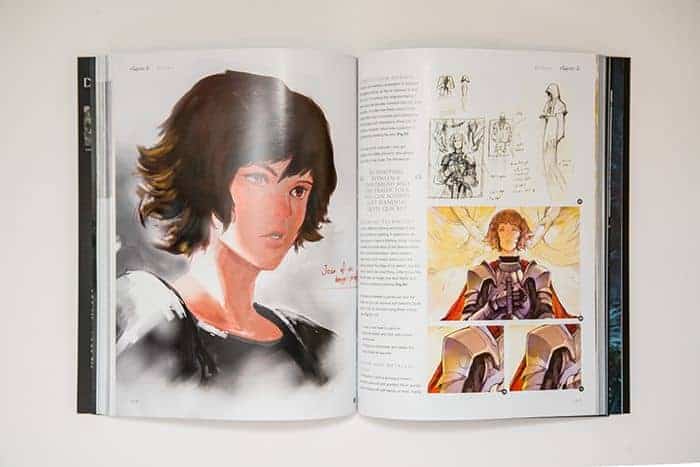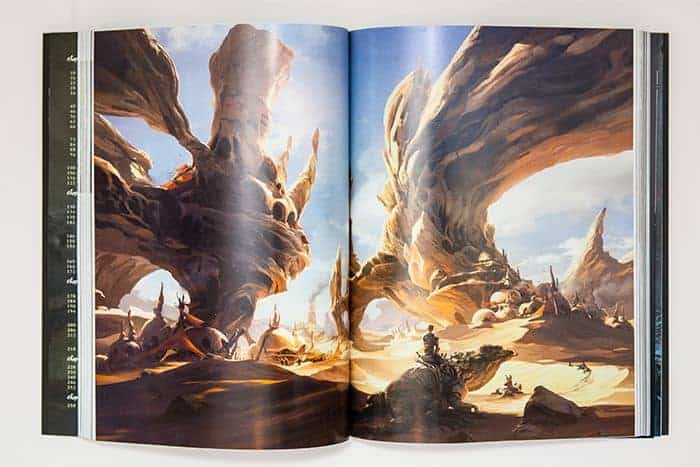 ---
Should you get it?
First of all, this book is definitely not for the beginner who want step-by-step instructions on how to paint. This book is a collection of advanced tutorials from professional digital artists around the world who walk you through their process. Professional digital painters and students will find this book invaluable – these are tutorials that you cannot find anywhere else. Beginners won't be able to apply most of what is taught in this book but it is a fun read even if it is just to get the hang of how the paintings were done. One thing that this book indirectly helps with is motivation – reading this book really motivates you to create your own digital paintings. If you find this book too advanced and you're more interested in learning the basics, have a look at our Beginner's Guide to Digital Painting book review.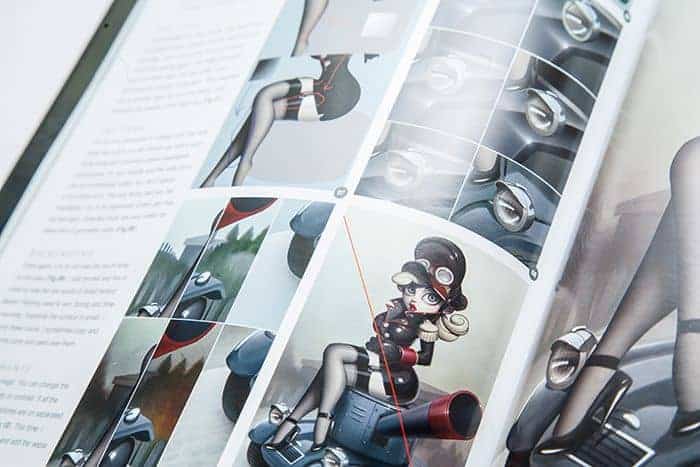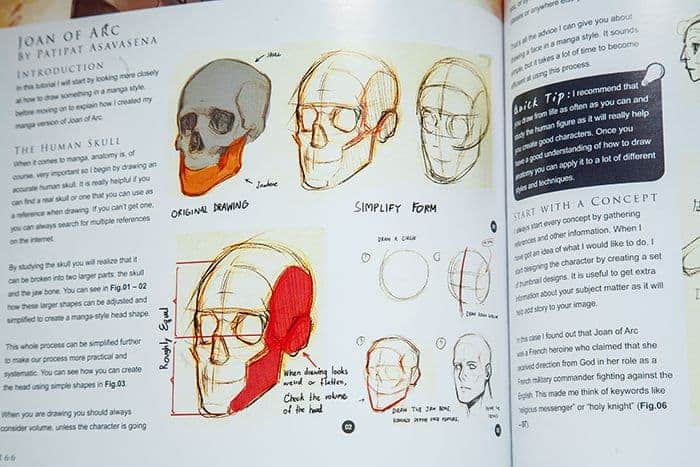 [vc_cta_button title="Buy on 3DTotal.com" href="https://shop.3dtotal.com/books/3dtotalpublishing/digital-painting-techniques-volume-4.html" color="btn" size="btn-large" icon="none" target="_blank" position="cta_align_right" call_text="Buy Digital Painting Techniques Volume 4" width="1/1" el_position="first last"]