More artists, designers, and photographers are switching from mouse to tablets. There are huge advantages to using tablets with Photoshop - creating strokes and curves easier, painting with pen pressure to vary brush size and opacity, and using the extra buttons. How does the Wacom Intuos5 stack up? Read this review to find out!
What's new
The Intuos5 introduces multi-touch surface, ExpressKeys, and optional wireless capability. Unlike the Intuos4, the Intuos5 does not have an OLED display. Wacom replaced this with the ExpressKeys which are touch-sensitive buttons that show an on-screen menu when you place your finger over it. This sounds like a downgrade, but it's actually designed like this so that you can keep your eyes on your work. The pen is the same.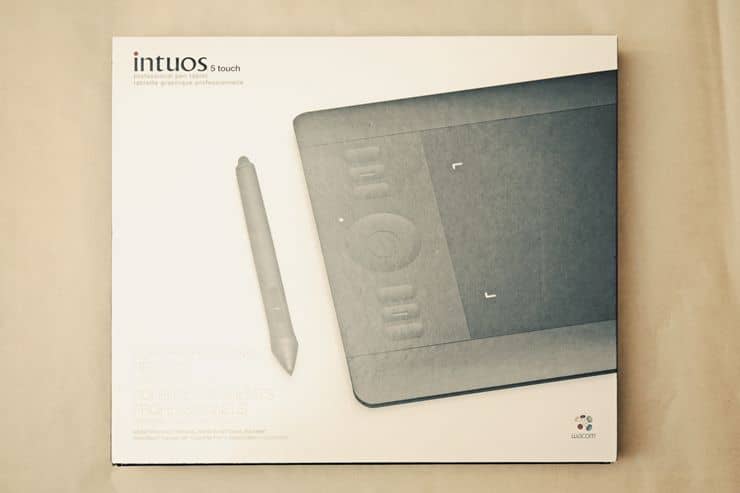 ---
Design and Build Quality
With its minimalistic stealth black design, the Intuos5 looks great with anything. Everything around the drawing surface has a soft rubberized. The ExpressKeys button on the side of the tablet are bevelled so that you can access them by feel. It's ambidextrous design lets you rotate to suit your left-handed or right-handed configuration. This might just be the most attractive tablets available. Asides from its looks, the build quaity is excellent with no flex of the tablet any way you hold it. It feels durable in your hands and weighs just enough to rest comfortably in your lap.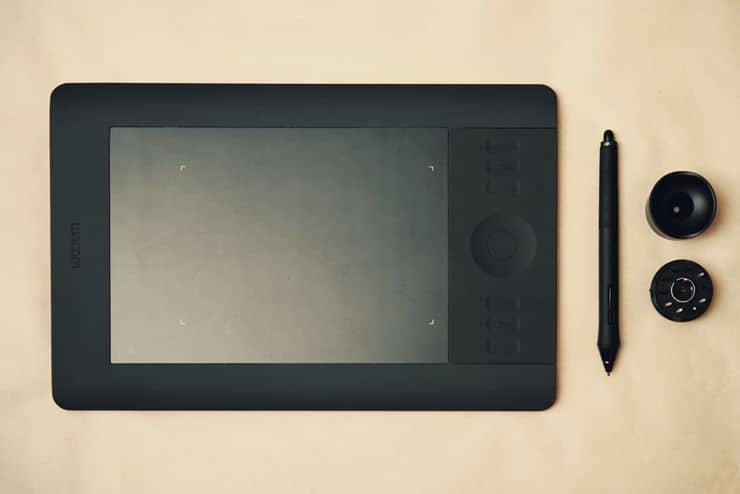 ---
Pen
The pen is identical to its previous version, the Intuos 4. It has 2048 levels of pressure, 60 degrees of tilt sensitivity, some buttons, and interchangeable nibs. In the hands, it feels light without feeling hollow. It's thick rubberized grip (a little bit of a dust magnet) allows you to better control your strokes. The eraser tip feels loose but is perfectly fine when you use it. Unlike other brands of pen tablets, the Wacom pens don't require any batteries.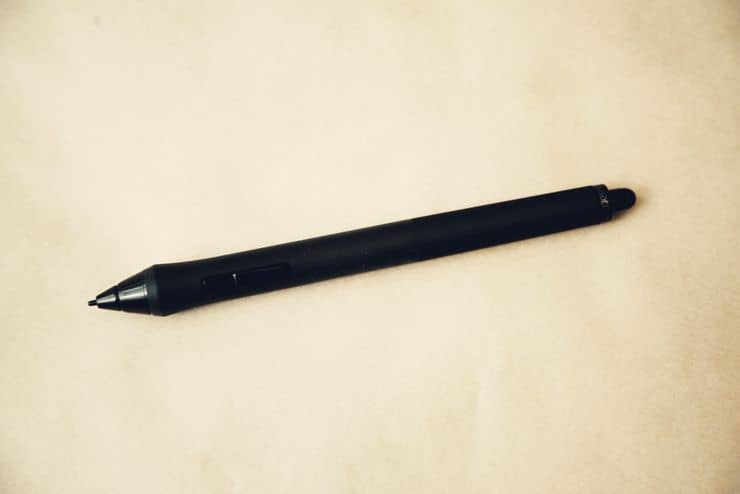 ---
Pen Stand
The pen stand looks great and does a great job holding the pen. It sits perfectly and has a weighted base to prevent it from wobbling. The grooved top lets you place the pen horizontally so that your workspace can look more zen and artistic.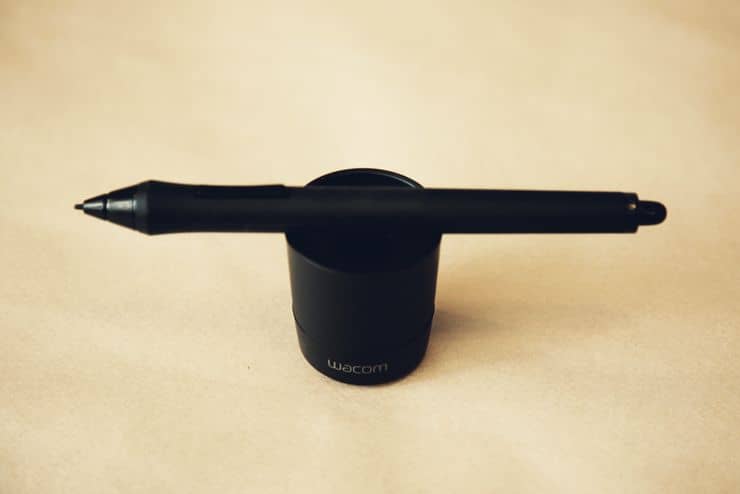 ---
Hidden Nibs
The pen stand has a surprise that many people who buy this tablet usually miss. Inside the stand holds 10 nibs and a nib extractor. You can use the metal ring to remove the nib from your pen and replace it with another nib to simulate different media. It comes with plenty of standard black replacement nibs as well as three gray felt nibs, one flex nib, and one gray spring nib.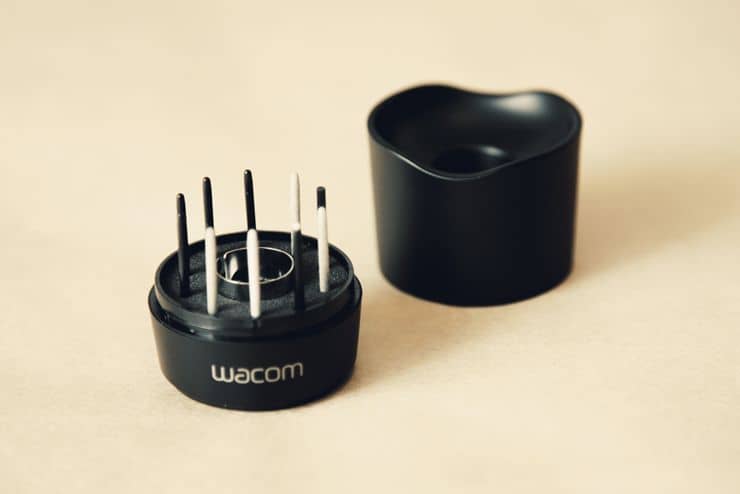 ---
Tablet Surface
The tablet surface has a slightly different texture than the other Wacom tablets. It's slightly smoother than the Intuos4 so that your nibs don't wear out as fast while keeping the paper-like feel. It has four LED backlit corners to show your active area leaves some space around it so that you can end your strokes without hitting the surface edge. While the surface is still prune to scratches (as expected with any tablet), it doesn't have a plastic protective cover that you'd find on many other tablets. Mine has a few scratches but they're only slightly noticeable and it doesn't affect my drawings. The surface is replaceable should it be damaged. However, because the surface has integrated touch electronics, you have to send it in to Wacom to replace it for you for a "nominal fee". If you're concerned about scratching your tablet, you can place a screen protector or paper over it and it will still work. On a multi-monitor setup, the surface covers all of your monitors by default. You can set up a button to have it toggle between different displays but there were many times when pressing the button did nothing. I'm also experiencing a bug where if I lock it to one screen (i.e. the middle screen of a triple-monitor setup), my pen can move just 1 pixel too far to the right which makes the cursor go to the next screen. If you're using a triple-monitor setup and want your tablet to cover all three screens, I highly recommend you go for the large version.