Photoshop actions are a great way to use Photoshop without knowing how. We hand-picked over 10 of the best free actions that you must try. These Photoshop actions will save you time and let you do amazing things with just one click.
The Actions
There are a lot of fantastic retouching techniques and effects you can learn but a lot of times, it's just too much work. This is where Photoshop actions come in handy. They enable you to retouch your photos without spending an hour learning. You can apply film looks, airbrush skin, add light leaks, and more in less than a minute. When we were doing our research for this list, we noticed that a lot of Photoshop actions merged your layers so that you can't undo it. If you didn't save your file ahead of time, then you're pretty much screwed. This is completely unnecessary and most actions were excluded for that. With that said, you can be sure that the actions listed below are the best-quality actions that will leave your layers alone. If you've never used Photoshop actions before, check out our guide on how to use Photoshop actions.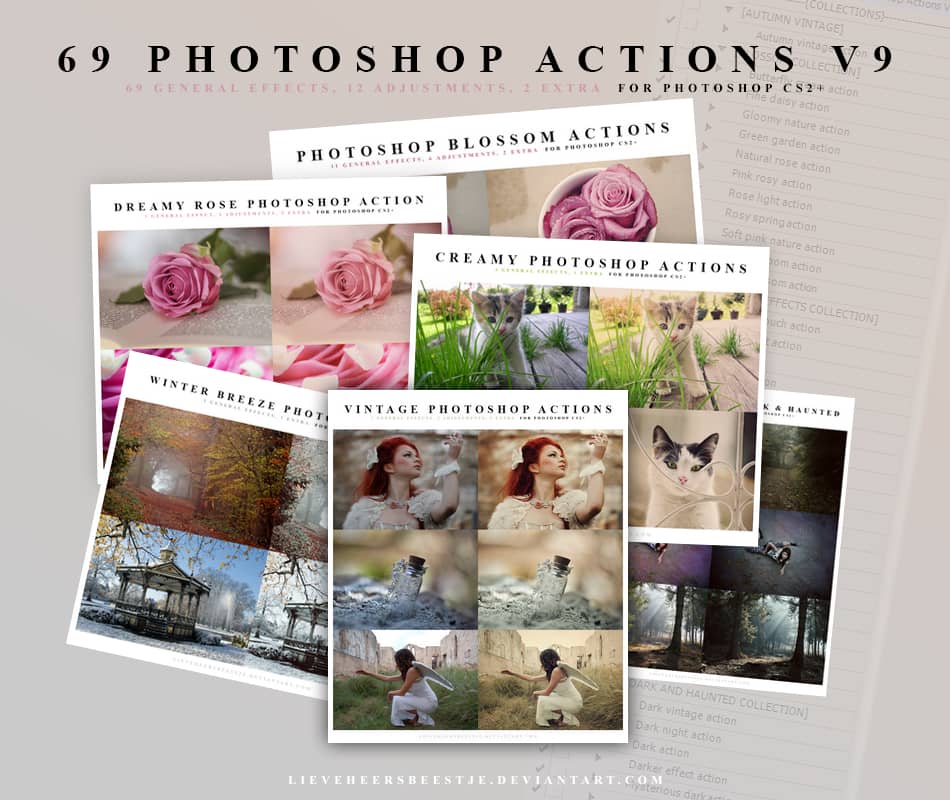 Believe it or not, this huge pack of vintage-style actions is completely free. And being free doesn't mean they're bad. These are actually top-notch quality actions that uses nondestructive techniques and they're better than many other paid Photoshop actions.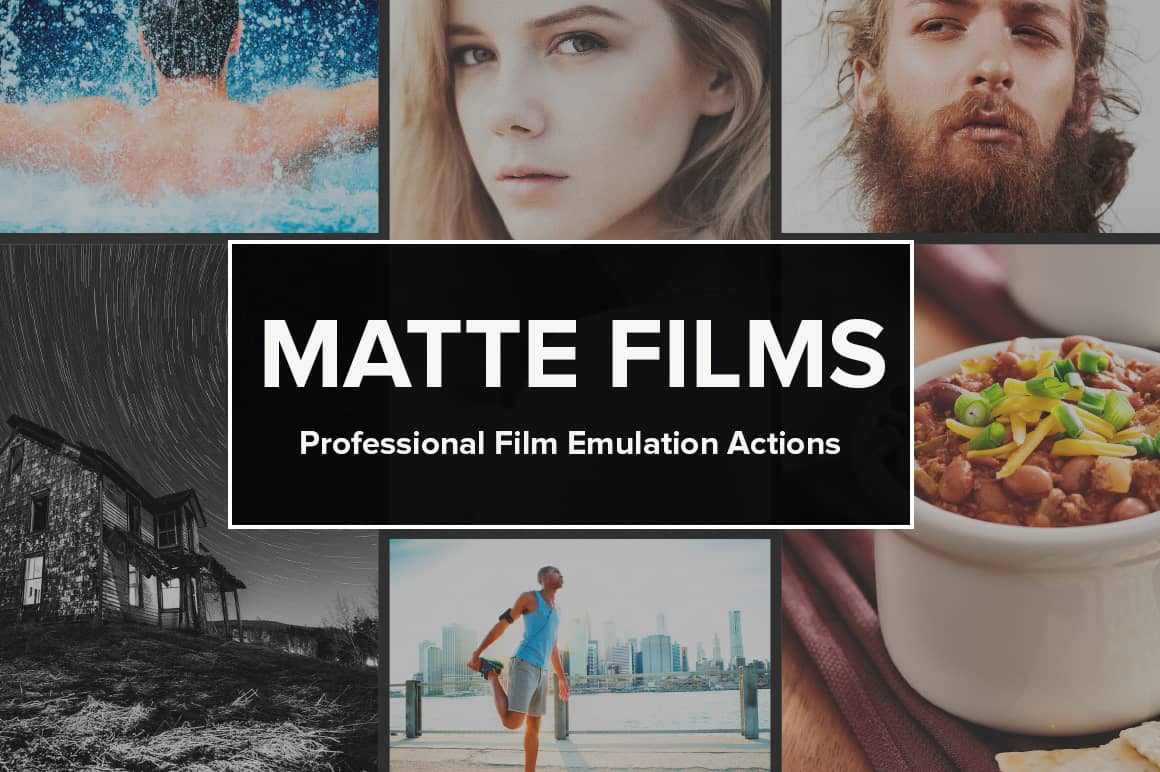 Want to simulate real camera films such as the Fujifilm Provia and Superia? Then these actions are for you. They are the only Photoshop actions that can emulate film correctly and the results are comparable to expensive alternatives such as Color Efex Pro and VSCO Films. And to add to the realism, they include film grains created from photographic scans.
---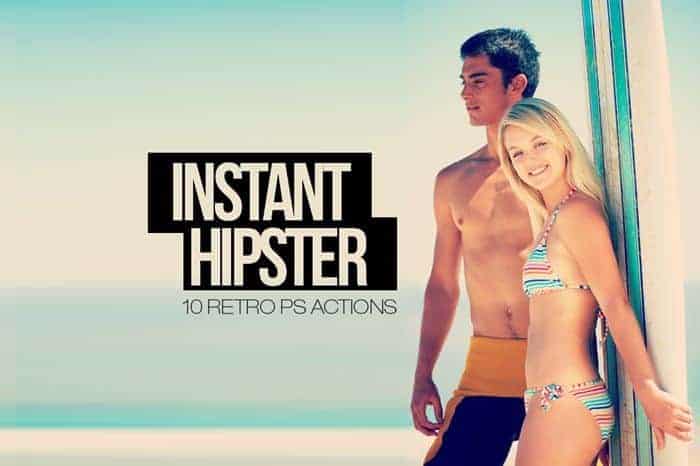 It's hard to believe, but these actions are the worlds most accurate Instagram effects and they even beat other expensive Lightroom presets. The effects are identical to the real Instagram app. They even have the Instagram video effects and a Lightroom version.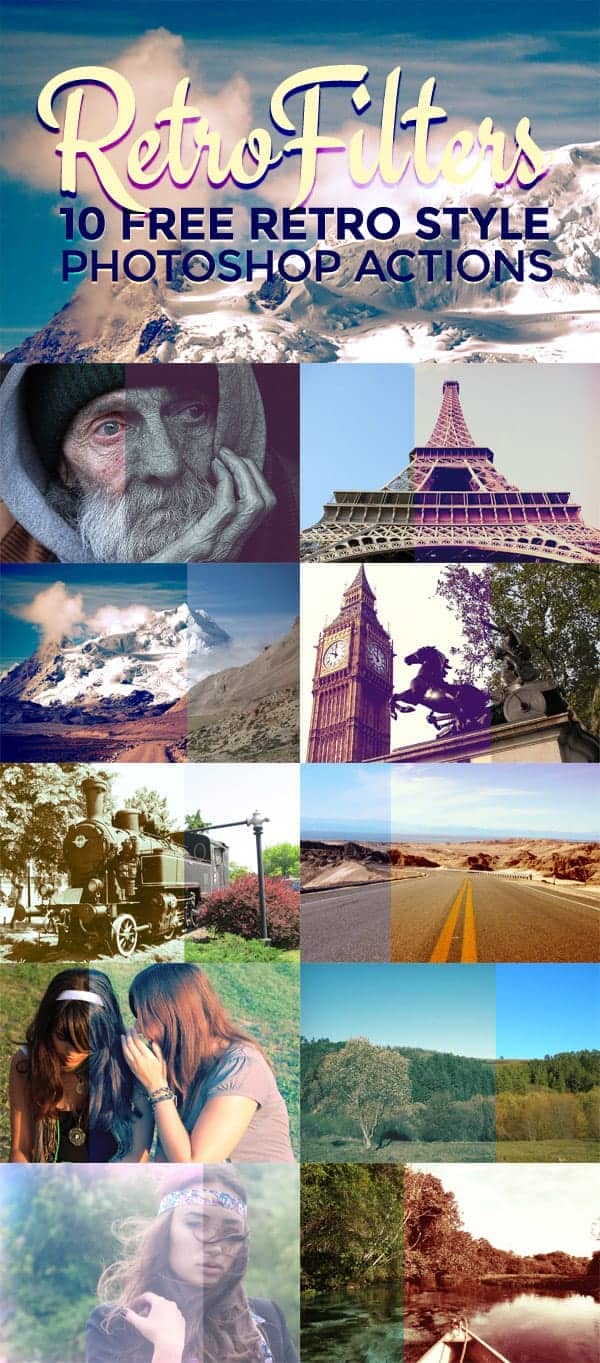 If the above actions aren't enough for you, then you should try these retro filters by Spoon Graphics. They're very high quality actions that uses minimal layers and are a fun addition to your collection.
---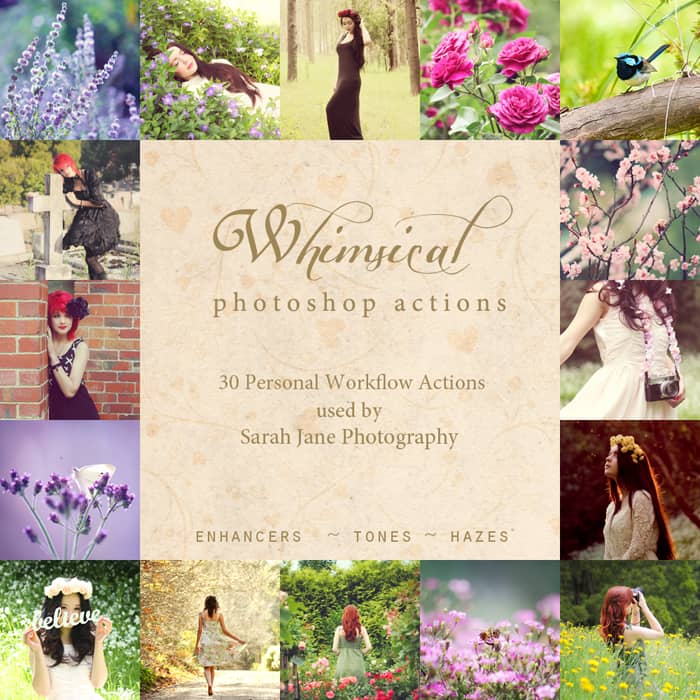 Created by a photographer for photographers! This huge set of 30 actions contains workflow enhancers, ton enhancers, and haze color effects.
---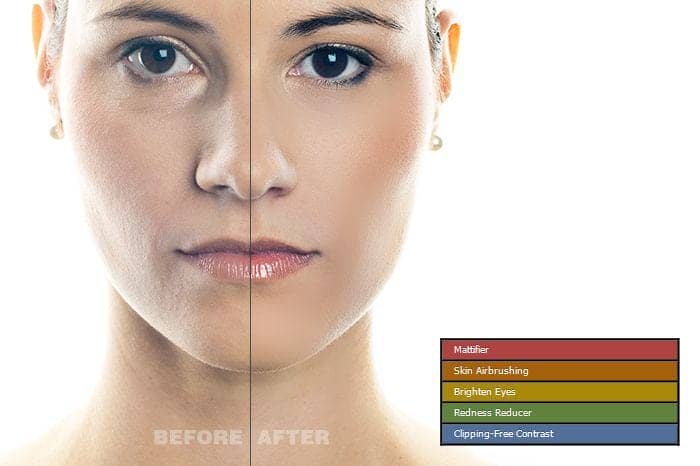 Most retouchers use the same low/high pass technique to retouch skin but it often involves a lot of steps. These actions make it easy to airbrush skin simply by playing the action and painting over the skin. There are also actions to mattify skin, reduce redness, and brighten eyes. The free version of the Skin actions are all you need to airbrush skin.
If you like the Mini Collection by FilterGrade, you'll also like these Premium Looks action by SparkleStock. The free download contains 5 color effects and only 2 light leaks but the light leaks look great.
This is a very specific set of actions for anyone who shoots real estate photos but it can be used for any type of interior photo. The key action that makes this set special is the volume deformation action which is used to correct the deformation that happens when photographers use wide angle lens. The only other tool I know of that can do this is a $79 software called DxO ViewPoint. Just knowing that, you can see why these actions are a life saver for real estate photographers.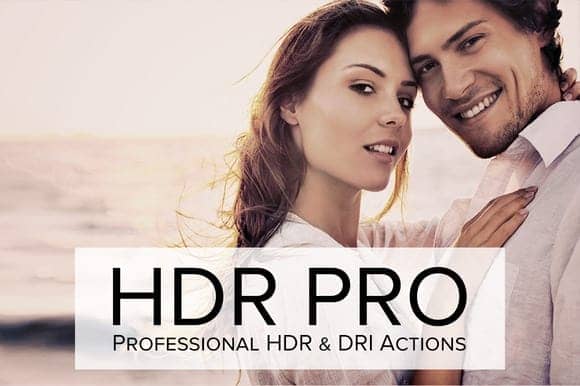 More Free Photoshop Actions
There are also two websites where you can find free limited-time downloads on actions that would otherwise cost you money. The first is Creative Market which releases six free good of the week with a high chance that one of them will be Photoshop actions. You can check out their free goods here. Another website that might have free premium actions is GraphicRiver (scroll to the bottom and look for the text "Free") but they only change their new free file every month and it's a slim chance that it will be Photoshop actions.