Here are 10 tips to help you improve the composition in your photos. Whenever you're stuck figuring out how to compose a photo, you can use any one of these tips to get you started.
How to Improve Your Photos
Rule of odds
In simple terms, the "rule of odds" is to have an odd number of objects in your photos. It could be a photo of just one object or a group shot of three people. This technique makes the photo more appealing and interesting to the human eye.
This photo of four strawberries is quite bland and boring. It is difficult to find the center of focus in this image.
A similar image but with just three strawberries. Although just the image is similar to the previous photo, the odd number of strawberries make it significantly more interesting.
---
Limiting focus
Limiting the focus is an easy way to add focus. It may not be necessary in all photos but is useful whenever you have distracting objects that you want to hide. The most common use of this technique is to blur distracting backgrounds. Blurring the background turns any distracting backgrounds into a pleasing one. You can minimize the depth of field in your photos by using a large aperture (ex. F1.8), zooming in, and using a camera with a larger sensor (ex. full frame DSLR).
If the trees in the background were in focus, it would have distracted the subjects of this photo. By blurring out the background, the focus is emphasized on the couple.
Blurring out the background helps draw the attention to this persons eyes.
---
Simplification
The best way to improve the center of focus is to create simple looking image. The easiest way to do this is to limit the amount of objects in your photo. You can also use the previous tip to blur out distracting details.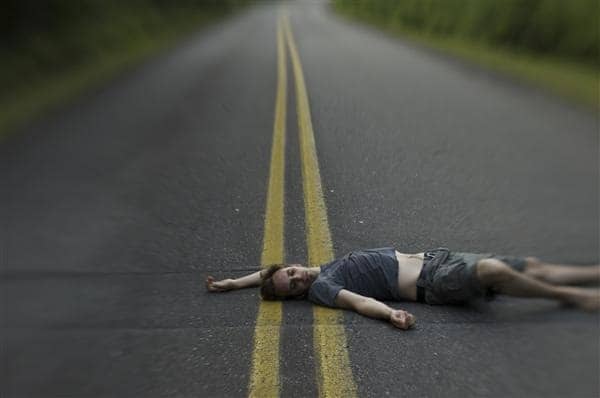 The simplicity of this photo makes the story clear. A simple photo gets attention and makes people look at it longer.
---
Centering
Centering an object gives the photo balance. Centering works best on simple photos with few objects.
You can improve the emphasis on the subject by keeping the spacing around the subject clean.
A boring object made interesting by keeping it simple and centered.