10 easy ways to give your portraits a pro makeover. Learn how to banish spots, smooth skin, add digital make-up and more with my article. Over the next paragraphs I'll show you how to take your portraits to the next level with 10 tried and tested techniques used daily by pro retouchers. You'll discover how a few subtle but effective enhancements can make all the difference, whether you want to boost eyes, soften skin, remove spots, tighten waistlines or even add digital make-up.
1. Remove stray hairs
Stray hairs are one of those things that are easily overlooked when photographing a person. It's only when you look at the image later that you realise how annoying and distracting they are. Taking a few minutes to remove the hairs and tidy up around the head will really help to give your portraits a professional polish. It's very easy to do. Make a new layer, then grab the Clone tool and check Sample: All Layers in the Options bar. Choose a hard-edged brush tip and set Opacity to 100%, then zoom in close (hold down Cmd/Ctrl+Space then drag to the right to zoom). Hold down Alt and click to sample a point in the background next to the stray hair, then paint over it. Continue around the head, varying the hair lengths so the results aren't too uniform. To tidy up hairs that cross over the face, switch to the Spot Healing Brush tool, check Sample All Layers, and paint over the hairs.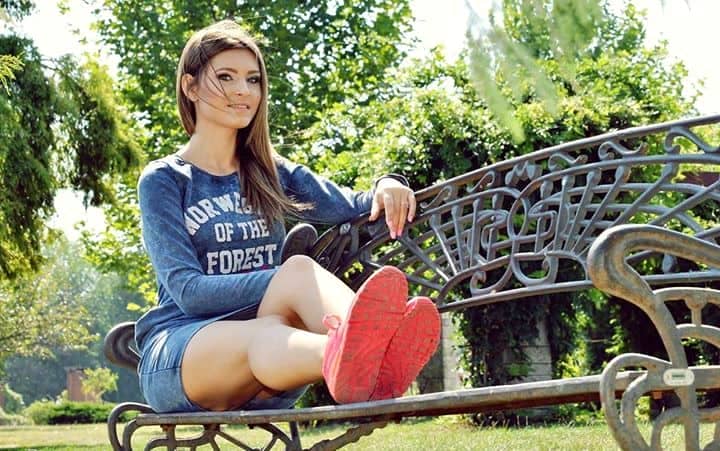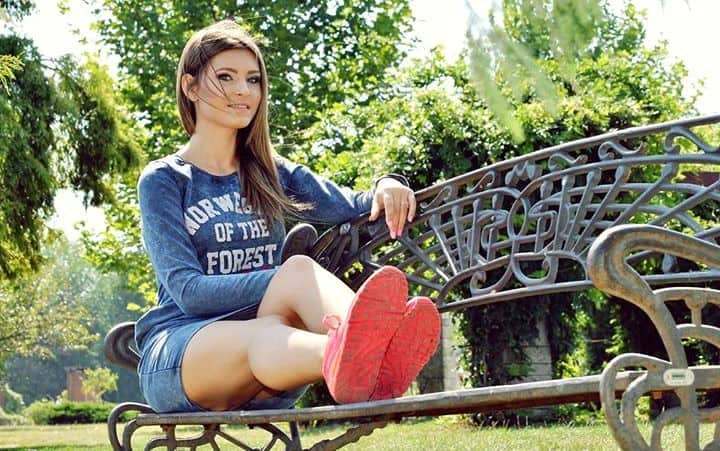 2. Sculpt faces with the Brush tool
This is a really effective enhancement for adding depth and definition to a face. It works by selective lightening and darkening to accentuate facial features like cheekbones and jawlines. Hold Alt and click the Create New Layer in the Layers Panel to access the New Layer dialog box. Choose Mode: Soft Light and check 'Fill with Soft Light Neutral Color' then hit OK. Grab the Brush tool, hit D to reset your colours to black and white, and 1 to set Brush Opacity to 10%. Paint with black over the shadow areas on the face and body, then paint with white over the highlights. When you're done painting, go to Filter>Blur>Gaussian Blur and set Radius to about 50px. This helps to make the effect look more natural.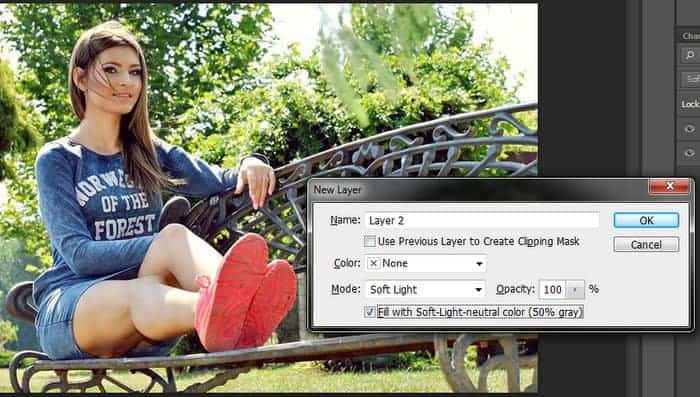 3. Tidy up a face
There are three tools that any pro retoucher would be lost without: the Spot Healing Brush tool, the Clone tool, and the Patch tool. Used in combination, they can clean up marks, scratches and spots in seconds. In CS6 and above, the Patch tool has been given a massive boost with a Content-Aware option. This makes it similar to the Content-Aware Fill command, but the tool is more useful for retouching, What's more, as with the Clone, Spot Healing Brush and Healing Brush tools, you have the option to Sample All Layers, which means that all your patching, cloning and healing can be done on separate layers.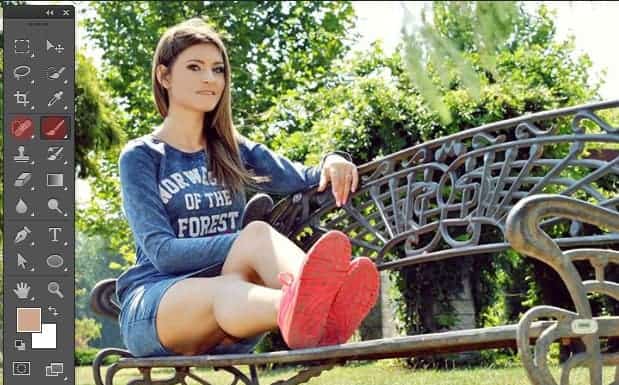 4. How to remove hot spots
You know those shiny parts you sometimes see on a person's face where bright lights are reflected? They're called hot spots. Not only are they distracting, they can also make a person look sweaty, even when they're not. Nobody wants to look like a Sweaty Beauty, but If we remove the hot spots completely we'll lose some of the shimmer that helps to define the face. The solution is to tone them down with a combination of the Patch tool and the little-known but very useful Fade command.