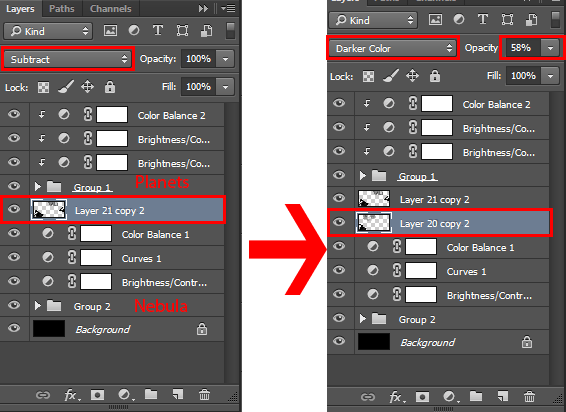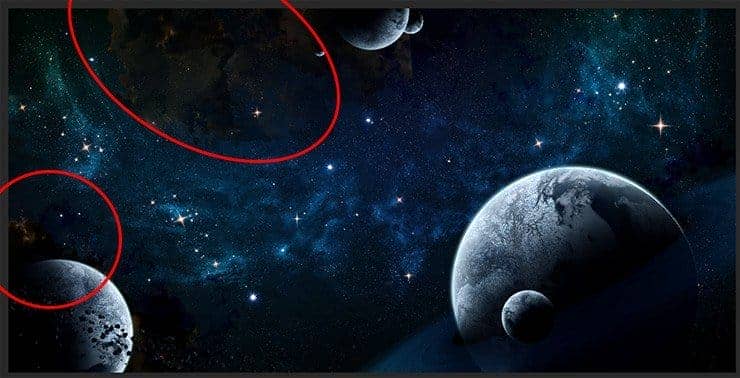 Step 37
I did not like the ink glow of dark matter, so I added to each dark matter layer adjustment layer "Hue/Saturation". They are almost the same (Hue: 215, Saturation: 41, Lightness: -56), but for the lower layer (shown in blue) I changed the value Lightness: -33. So it became much better.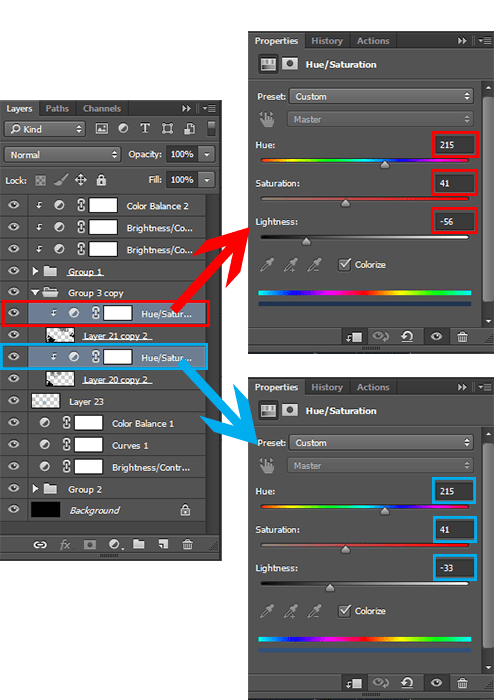 Step 38
One last touch - add solar flare. Indeed, without the lighting picture will be incomplete and not realistic, so create a new layer (Cmd/Ctrl+ Shift + N). Fill it black color (D then X and use Cmd/Ctrl + Del). Convert this layer for Smart filters (Filter > Convert for Smart Filters) Add a filter "Lens Flare..." (Filter > Render > Lens Flare...). Set Lens type: "105mm Prime" and Brightness: 70%. Try to position flare on the edge of the planet, to create the effect of sun peeps.
Step 39
All good, but I do not want that glare is make a problem viewing the whole picture, and especially the center. I cleaned them on filter layer mask, used Brush Tool (B).
Step 40
I changed the color of flare that it harmoniously looked in the picture. To do this, I added an adjustment layer "Hue/Saturation" (Hue: 211, Saturation: 41, Lightness: 0). That's it! Now everything is fine and the picture is ready! I hope you enjoyed it!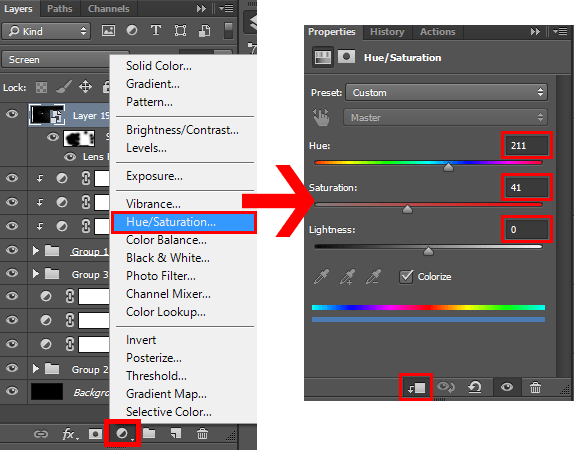 Final Results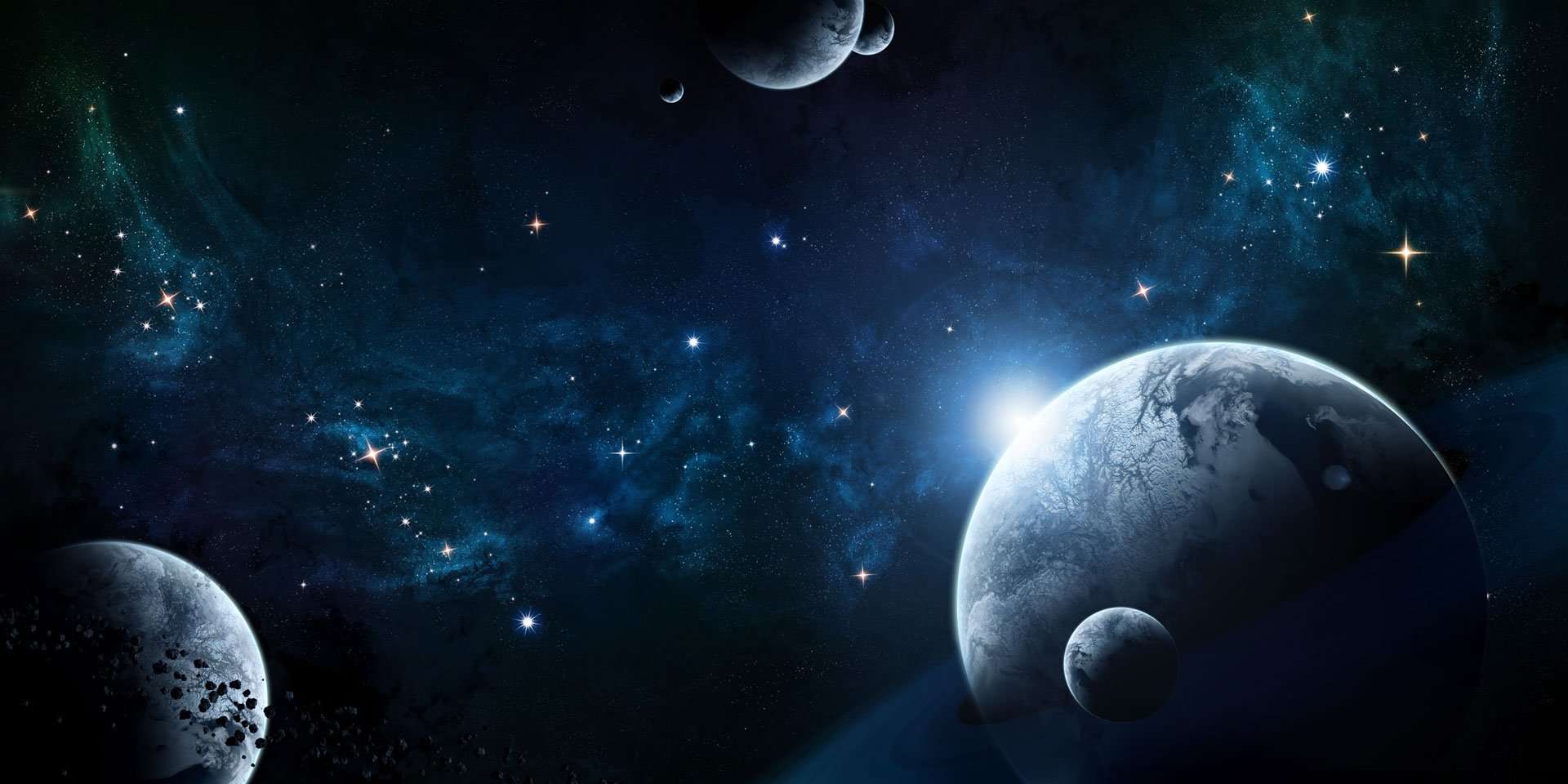 Download the PSD
Deep Space.zip | 132 MB
Tutorial by Maria Semelevich

Thank you very much for taking the time to study this tutorial! I hope you benefited it! I wish all lucked in your future achievements! I thank the authors of resources for their excellent work and good quality! Thank you very much! If you have questions or need help, please contact me. I look forward to your feedback and creative works! You can contact me by e-mail - [email protected] or Facebook Deviantart Behance. I am open to suggestions and cooperation! With best wishes!
- Maria Semelevich.