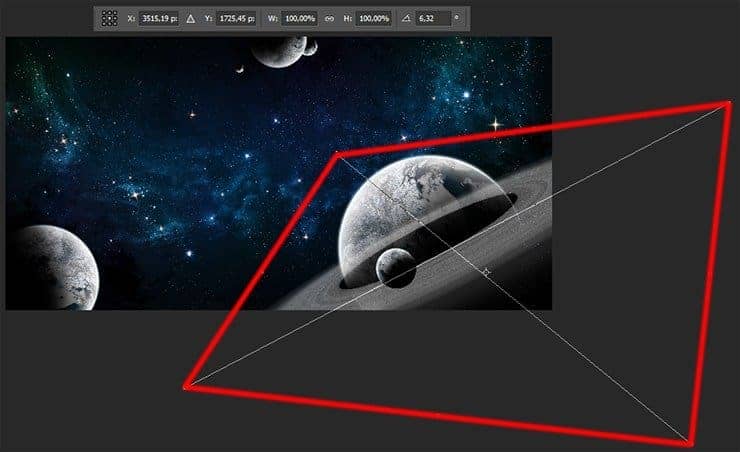 I set Blending Mode "Screen" and Opacity: 45% for ring layer. Do not forget to place a layer with ring layer above layer with planets shadow, a ring did not close a small planet. Add a layer mask and use soft brush to remove part of the ring, which should be hidden behind the planet.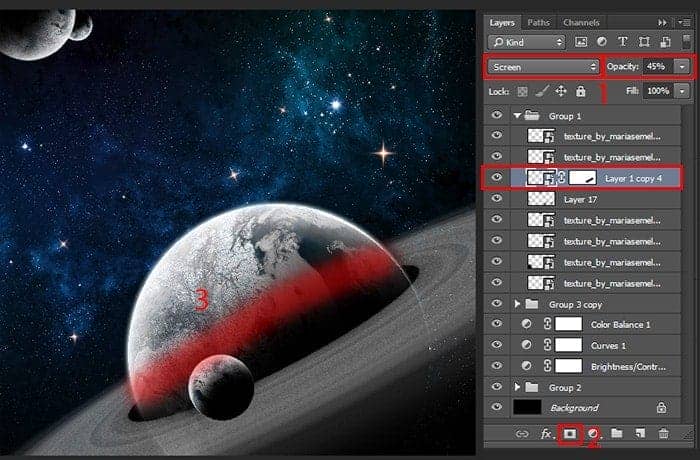 Step 28
Now I started to paint rings. I did not want to use traditional methods, because their result I did not like. But I wanted to get something interested. So I added a hidden Photoshop gradients. Select Gradient Tool (G) and click on gradient editor. In the upper right corner of this window is a small gear - button, clicking on it brings you to the properties. At the bottom of this list is available gradients kits. Add "Photographic Toning" to using gradients. When they appear in gradient editor, select "Cyanotype" gradient.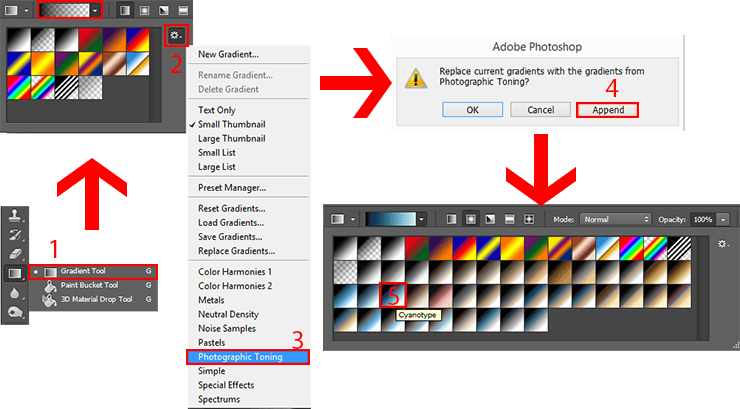 Step 29
Create new layer above ring layer as Clipping Mask (Cmd/Ctrl + Opt/Alt + G). Apply a gradient starting from the center of the planet and on a diagonal to the star, as shown in image below.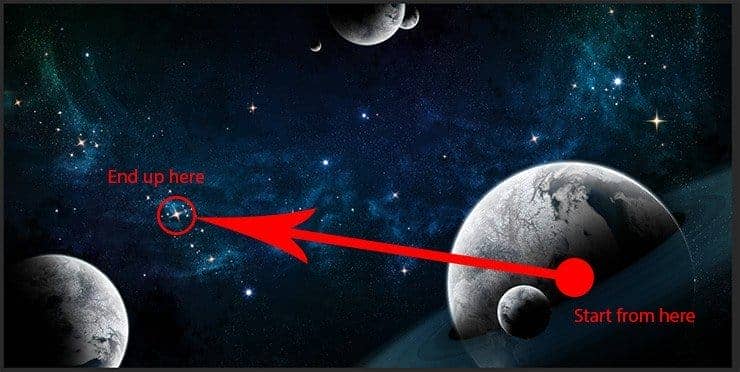 Set Blending Mode "Multiply" to gradient layer and duplicate it (Cmd/Ctrl + J). For duplicate gradient layer set Blending Mode "Hard Light" and Opacity: 65%. The first layer toning ring, and the second strengthens its color, showing the planet's shadow.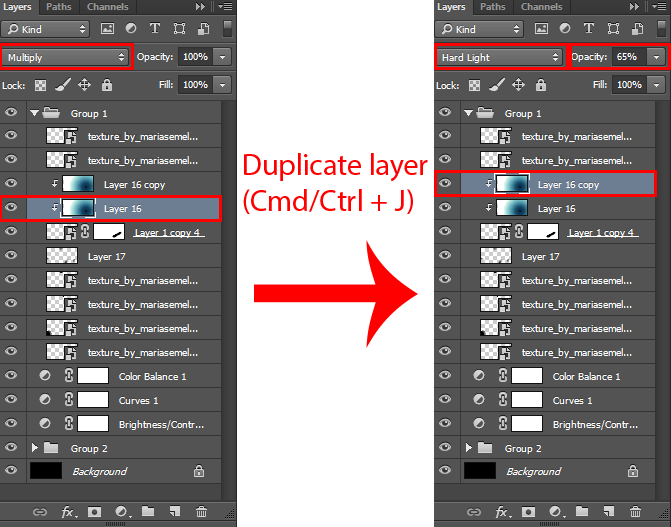 Step 30
Well, you can not leave the planet in such a way :). About them completely forgotten, but now I will fix it. My space landscape already found the final tone, so I want the world to harmonize with the overall picture. For this I used three adjustment layers. All of them will be as Clipping Mask for planets group. First and second adjustment layers is "Brightness/Contrast"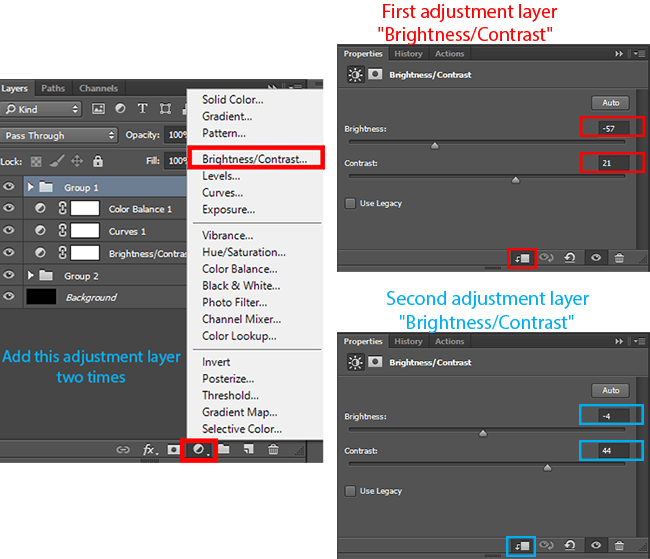 Step 31
Third adjustment layer is "Color Balance". I added blue and cyan tint to the planet, in all three tones. Make settings for Midtones: Cyan - Red: -14, Magenta - Green: +9, Yellow - Blue: +24; for Highlights: Cyan - Red: -11, Magenta - Green: 0, Yellow - Blue: +13; for Shadow: Cyan - Red: +2, Magenta - Green: +1, Yellow - Blue: +3.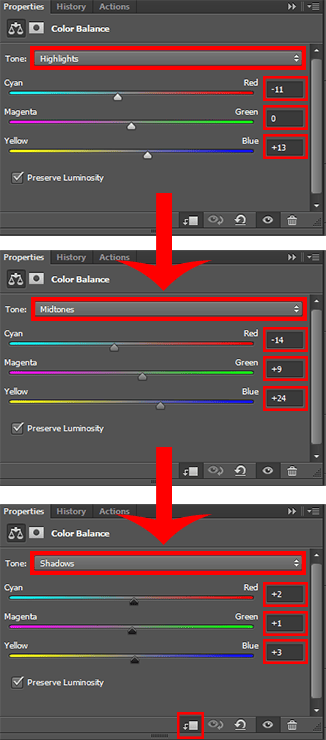 That such was the picture after using adjustment layers.