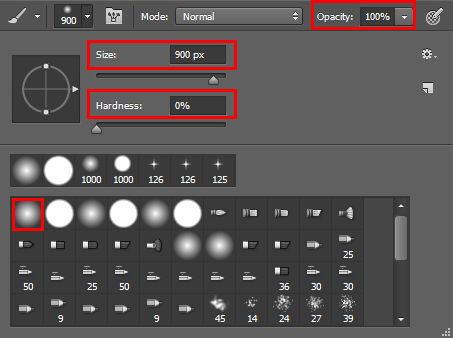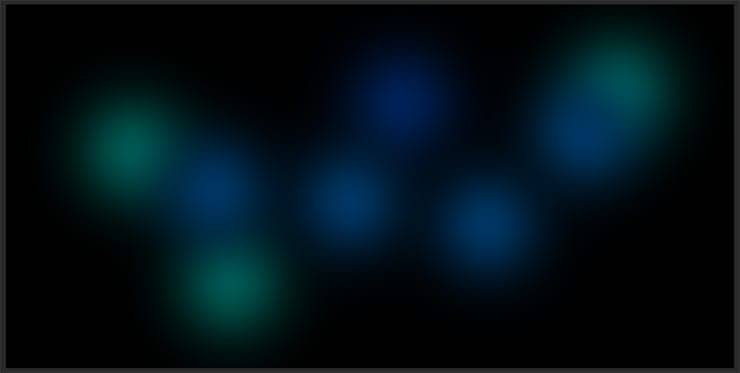 Step 3
To mix and make the colors more smooth, I added a filter "Gaussian Blur" (Filter > Blur > Gaussian Blur...). Set Radius: 300px. Set Opacity: 76% to colored layer.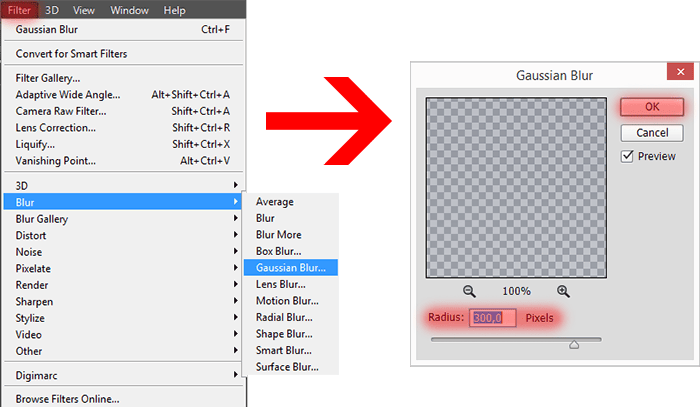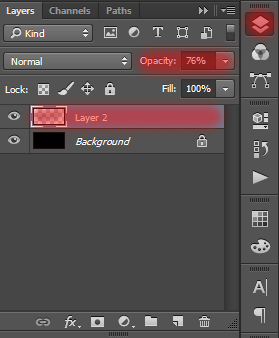 Step 4
To create a volume for the background, I added stars. Create new layer, used icon on Layer panel (or Cmd/Ctrl + Shift + N) and Fill it a Black color. Press D, then X on keyboard to set Background color to Black. Use Cmd/Ctrl + Del to fill layer.
Go to Filter > Noise > Add Noise... Set Amount: 30%, Distribution: Gaussian, be sure to set check box on Monochromatic, then click Ok.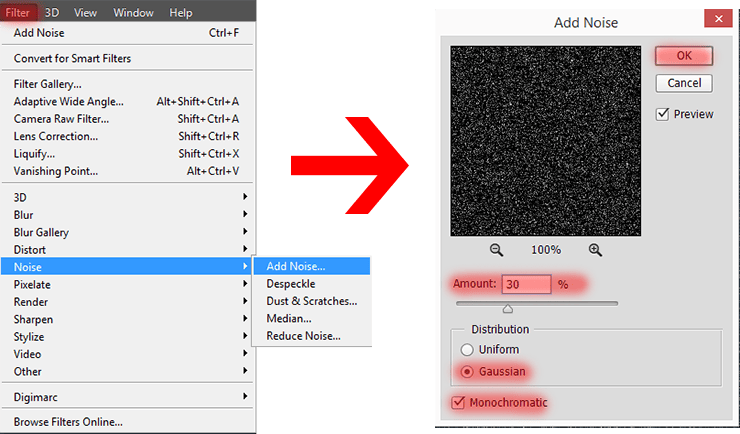 Step 5
Now we have a little excess star remove the texture to be more natural. Use Cmd/Ctrl + L to change Levels adjustment for this layer (Image > Adjustments > Levels...). Set Input Levels for black point to 150 and click Ok. As you can see the noise was like a stars. Set Blending mode "Screen" to this layer for show background color.