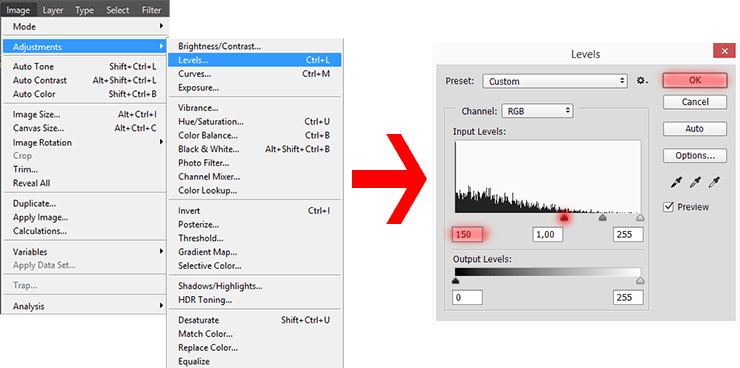 To make a bigger stars, Duplicate stars layer (Cmd/Ctrl+ J or Layer > Duplicate Layer). Use the Free Transform tool (Ctrl/Cmd+ T or Edit > Free Transform) to resize scale to 200% proportionally. Be sure to move both layers with the stars texture under colored layer.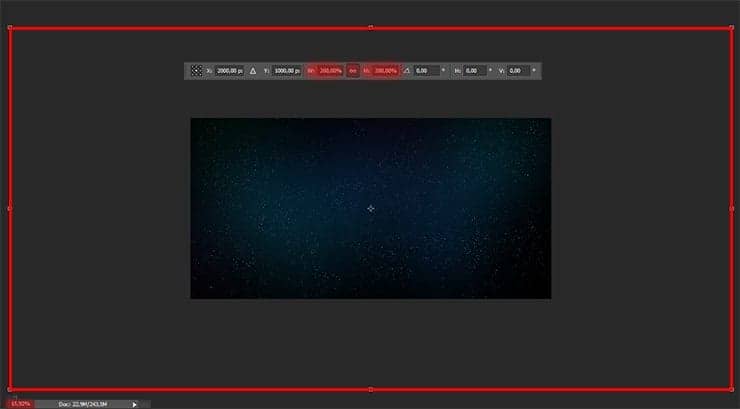 Step 6
Created texture seemed to me a bit of like pattern and I decided to diversify its. I create brush from usual "Oil Pastel Large" brush (it is in a standard set of Photoshop brushes), but I modified it. Select brush "Oil Pastel Large" and press F5 to move in Brush settings.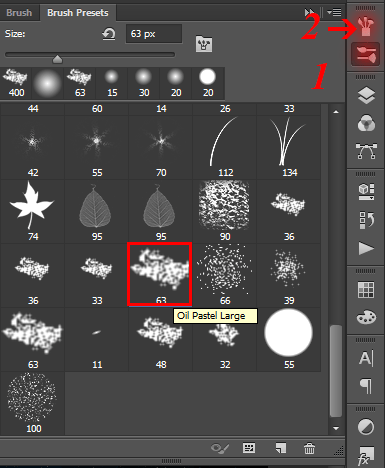 Make settings for each value like shown in the images below. This is a simple brush with varied changing angle. Be sure to save this brush, because it will be needed us in future. You have two options, you can use the Eraser Tool (E) or add Layer masks to both stars layers and remove needless on it (I recommend the second way, because then you can correct the position of the stars, if you do not like something).