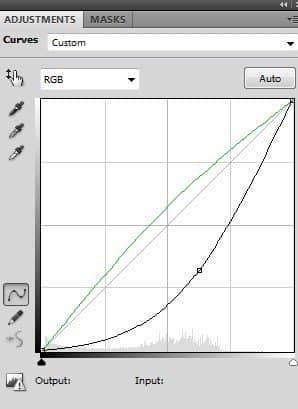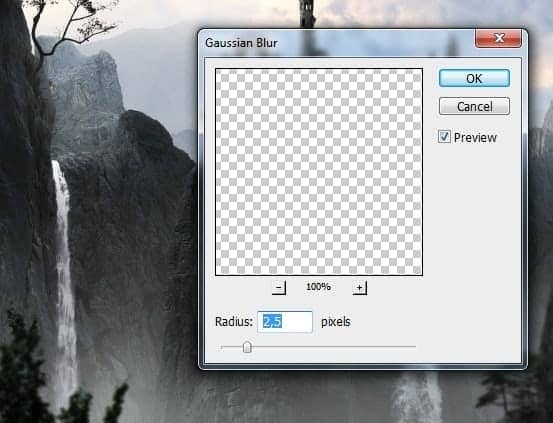 Step 38
Take tree 4 and situate it at the top right of our picture, transform to get the look below:
Make color and brightness of this tree fit the background with Color Balance and Curves:
Step 39
We finished adding all elements. Now it's time for blending. Create some adjustment layers on the top.
Gradient Map:
Lower opacity of this Gradient Map layer to 20%.
Color Balance:
Hue/Saturation: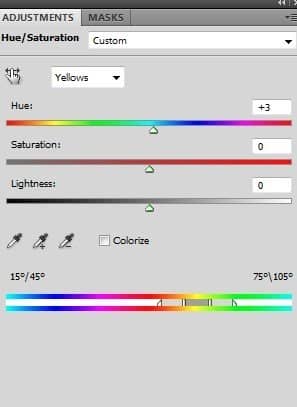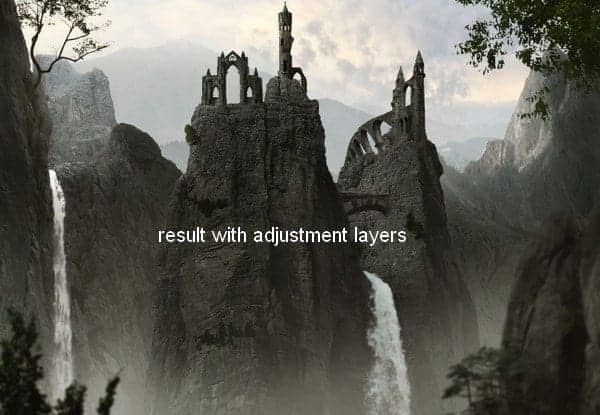 Step 40
I use two new layers and take soft brush with color #f3ebe1 to make some mist and brighten the top of picture, especially the left. I set the first layer to Soft Light 30% and the second to Overlay 70%:
Final Results
Download the PSD
Tutorial by Jenny Le
Thank you for following this tutorial, hope it was useful for you. If you want to read my other tutorials, you can visit my website. Enjoy photoshopping!
- Jenny