Here's what the image looks like right now. You have just blended the cloud into the background without using any layer masks. We're not 100% complete with blending the clouds in but we're going to pause here and continue after we create a mask of the model.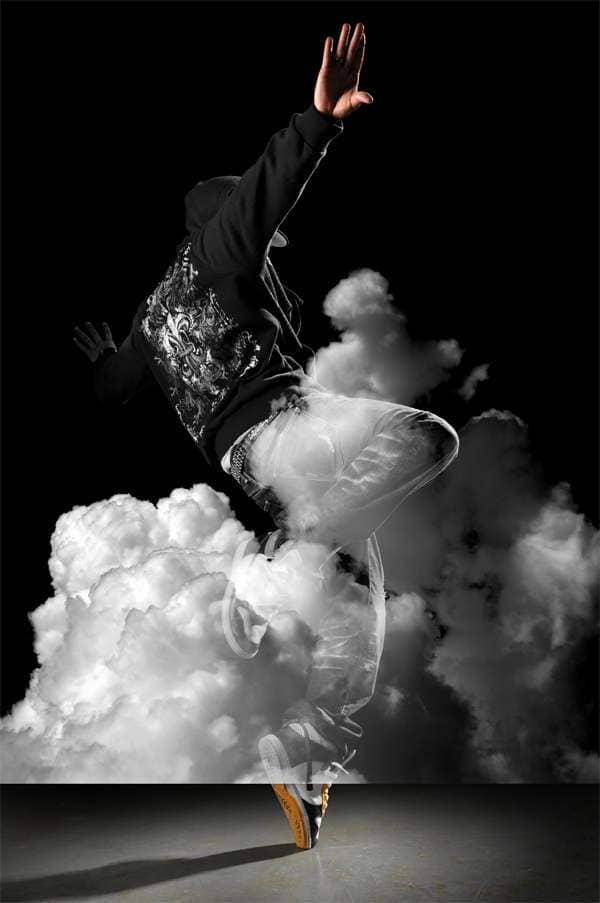 Step 4 – Create an inverse selection of the model
Hide the layer with the clouds then select the background layer.
Select the magic wand tool then set the tolerance to 0 so that the black sweater won't be included in the selection.

Click on the black area to create a selection of the background. You'll get most of the background selected.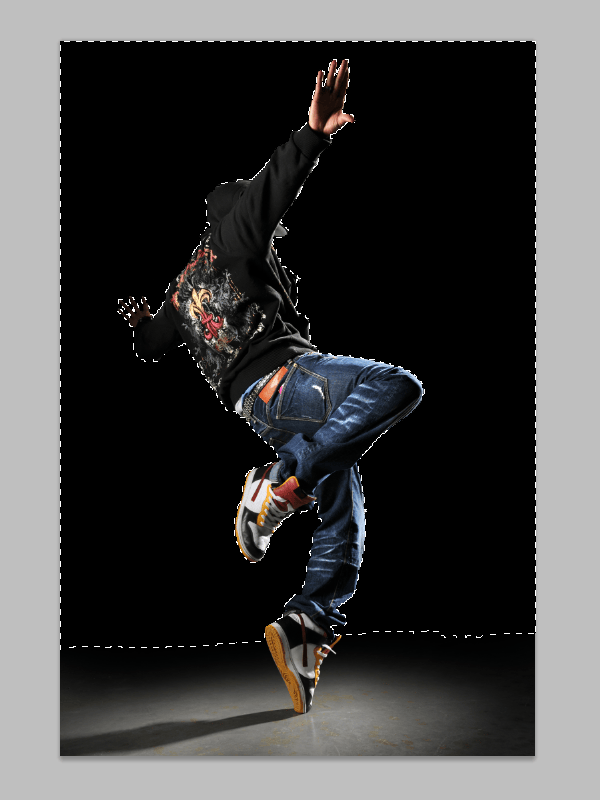 You can continue to add to the selection using the lasso tool. Or, if you're using Photoshop CS3 or newer, switch to the quick selection tool, to easily add the bottom of the background into the selection.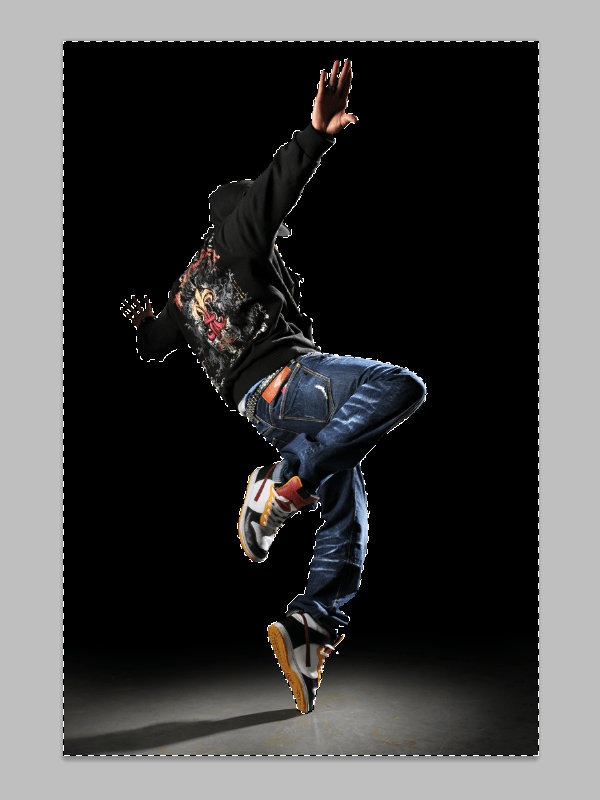 If you're using Photoshop CS3 or newer, you can use the refine edge tool to enhance the selection. Simply select any one of the selection tools then click on the "Refine Edge" button on the option bar.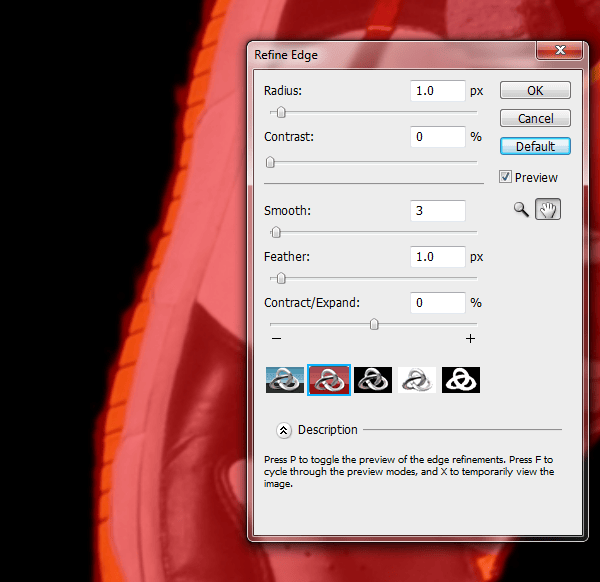 Step 5 – Create a layer mask of the selection on a group
By applying the mask in a group instead of a layer, we can simply place any layer we want in this group and it will only be visible behind the model. This saves us from having unnecessary layer masks.
Select the layer of the clouds then click on the
button in the layers palette.
With the group selected, click on the
button to add a layer mask. It will automatically apply your selected area into the layer mask. Anything we put inside this group will appear around the model.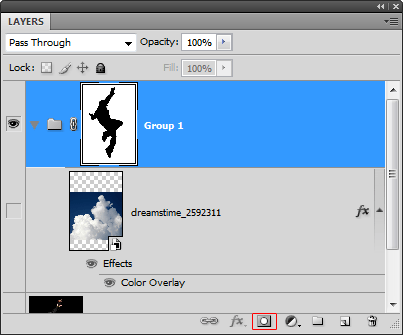 Now we'll check to see if there are any flaws to the mask. Add a color fill layer with a contrasting color such a red. To do this, select the layer with the clouds then choose Layer > New Fill Layer > Solid Color.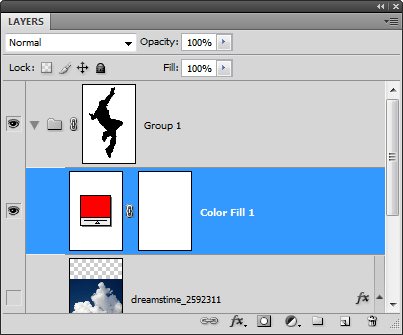 Step 6 – Refine the layer mask
Zoom into 100% view to find any flaws such as this one on the shoe.
Select the layer mask in the layer palette then use the brush and eraser to refine the edges. Use the brush tool to erase the background or the eraser tool to add. In the option bar of the brush and eraser tool, you can change the brush hardness. Use a hardness of 50% or more for sharper edges.