My name is Hatice Bayramoglu and I am a 3D artist and illustrator from Turkey. You remember me maybe by my first 3Dtutorial about human head modeling ('Head modeling with 3dsmax' by Hatice Bayramoglu ) and I will do a simple 2D painting tutorial for you.
---
Preview of Final Results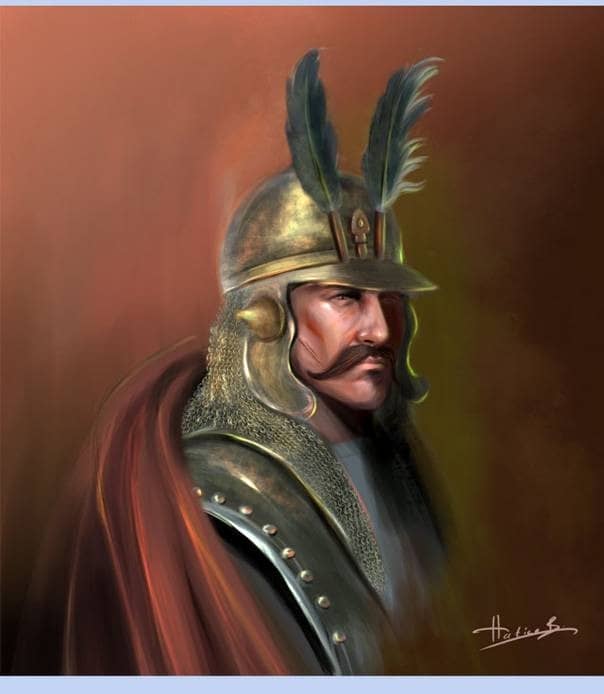 ---
Portrait of Sipahi Photoshop Tutorial
For this tutorial I will be using Adobe Photoshop and Wacom Tablet to create the finished result. I will also be using techniques and methods that I feel most comfortable with when coloring. I suggest that after following this tutorial, you find out what works best for you.
---
Step 1 Sketching and Opening a new File
First step is to open a new file with the size 800x828. But of course it is up to your wish if you would like to make a different file size you can change the file via the help of Image/Canvas Size. Maybe I can change it later if I don't like the canvas size. The first step of the final image is the drawing. I started with some quick sketches to get a feeling for my character. Here is a simple sketch work I did with Photoshop. I don't go too much into details. I'm just trying to find out how I want him look like.