In this tutorial, you will learn how to create 3D text in Illustrator then transfer it to Photoshop to apply the effects. You'll learn how to apply styles to regular 3D text to create a stunning design.
---
Preview of Final Result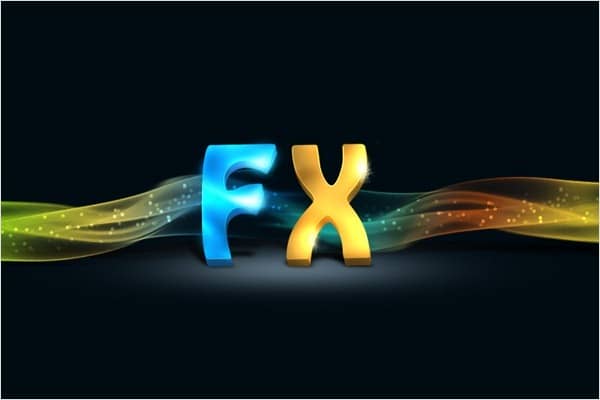 ---
Dazzling 3D Text Effect Photoshop Tutorial
---
Step 1 - Create a New Document
Open Photoshop. Choose File > New or press Ctrl/Command + N. I'm using wallpaper size of 1440px (width) X 900px (height) but you can use any size you wish.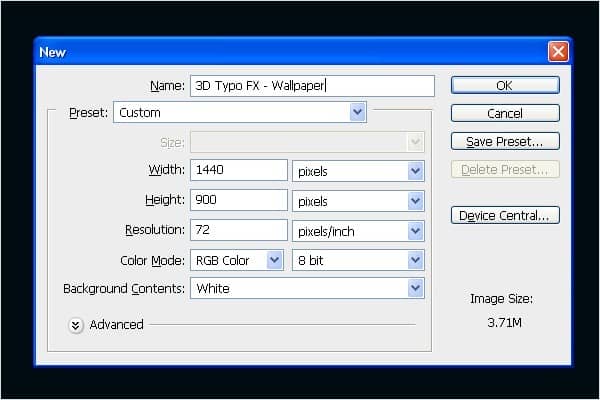 ---
Step 2 - Creation of 3D Text
We are going to start creating 3D text with the help of Illustrator. First you need to type the text in Illustrator. You can use any text you want. I'm just using the text "FX". Open Illustrator, select the Type Tool and write the text. After typing change the font to "Hobo Std Medium".